How to Avoid a Failed Project Management Migration—the Step-by-Step Guide (feat. Derek Harvey)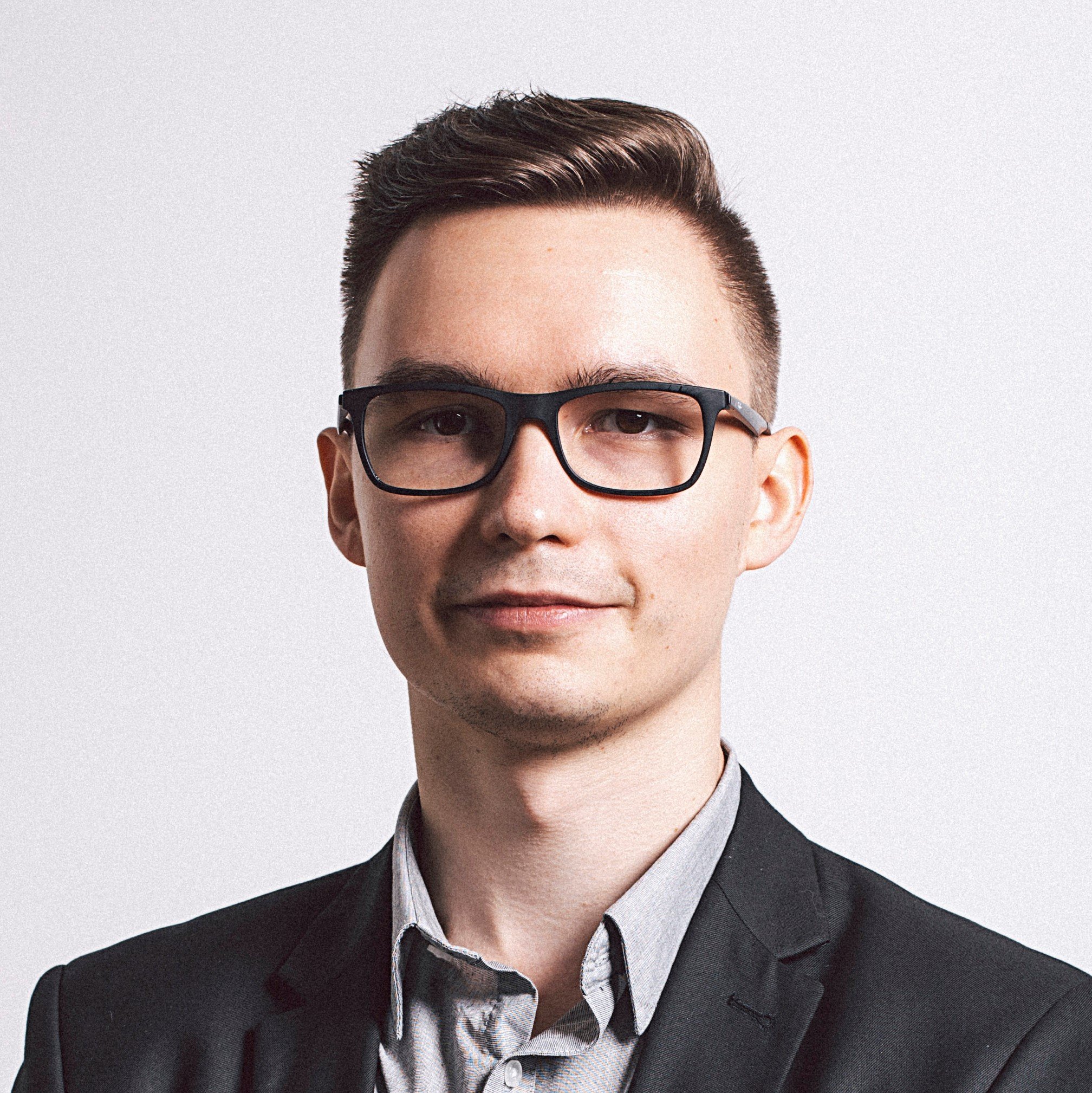 Jakub "Kuba" Grajcar
is the Content Marketing Manager at ZenPilot. His obsessions include interviewing smart people; productivity methods; project management; and playing bass in a progressive metal band.
Migrating to a new project management system is a pivotal moment for most agencies and teams.
We've seen it literally thousands of times in our consulting: the current system has become outdated, visibility is lacking, and processes are breaking down.
A migration presents the opportunity to get productive again and to (re)establish a single source of truth.
However, despite the best intentions, project management migrations often fail.
The new system shows early promise...
...but 6 months later the team finds themselves right back where they started, without the desired transparency and productivity gains.
At ZenPilot, we hate to see agencies waste their time like this.
So I sat down with Derek Harvey, our Director of Client Strategy, for an hour-long live stream all about avoiding failed migrations.
Derek has led multiple PM migrations and witnessed many more through his work consulting agencies.
You can watch the full replay here to hear all of Derek's insights—based on our project management consulting work for 2,700+ agencies:

In this post, I'll summarize the key steps Derek outlined, along with actionable to-dos, to ensure your migration succeeds.
TL;DR – The Successful Project Management Migration Checklist
We all lead busy lives, so if you just need a quick checklist for your project management migration—I've got you. Here's a project management migration checklist for you, based on Derek's insights and our best practices.
Planning Phase
Document business objectives

Hold structured meetings with stakeholders
Identify pain points, desired visibility, and overarching goals
Createliving document with objectives

Map migration journey

Outline processes to standardize based on inconsistencies
Define essential data and reports needed
Craft optimal daily structure and capacity plan

Assign migration leaders

Choose leads for each department
Leaders drive team buy-in and address concerns

Explain the "why"

Connect migration to bigger goals like growth and retention
Create presentations tailored to each team's role
Promote belief in the change
Migration Phase
Set the migration timeline

Phase/stagger the migration based on team size and complexity
Schedule important milestones
Allow time for training and support

Run migration in phases

Roll out gradually department by department
Team members from first phase gain expertise to assist others
Lessons learned from earlier phases improve the next ones

Provide ongoing training

Create help documentation and resources
Offer live and recorded onboarding sessions
Have support channels for troubleshooting
Post-Launch Phase
Assign a project management champion

Oversee standards and accountability
Ensure consistent use of new processes
Address issues positively

Set regular compliance reviews

A "PM Champion" team member checks in on adoption
Reinforce expectations during reviews
Find areas that need improvement

Encourage optimization

Gather team feedback frequently
Make adjustments to processes
Aim for continual improvement

Track progress with reports

Pull adoption, efficiency, and output metrics (check out ZP Reports to find out more on getting this data)
Share reports during reviews
Make data-driven decisions
This was the CliffsNotes version of our recommended project management migration flow.
Now, let's dig a little deeper into each step in the process.
Step 1: Define Your Project Management Migration Objective
The number one mistake that leads to failed migrations is assuming the tool itself is the problem. Don't start evaluating new project management systems yet.
First, you must clearly define the outcomes you want to achieve.
Hold structured meetings with stakeholders and ask:
What are our biggest pain points right now?
What do we want more visibility into that we currently lack?
What are our ultimate objectives with this migration?
Document the goals, frustrations, and desired outcomes that emerge. This will be your guiding light moving forward.
Read: Commence Studio Increases Client Satisfaction with Streamlined Operations
Step 2: Map Your Migration Journey
With a clear picture of your objectives and current roadblocks, map out how to get there.
You need to design the optimal system to meet your goals before even thinking about tools.
Document the processes you need to standardize based on current inconsistencies.
Outline the essential data and insights you need to report on.
Craft an ideal daily structure and capacity planning approach based on existing meetings and prioritization issues.
This will form the basis of your migration—the basis are your goals and needs, not any specific tool's features.
Watch: Implementing ClickUp for a 200-person Agency with Lauren Makielski
Step 3: Get Buy-In Across the Organization
Make sure to get buy-in from key members across your organization.
According to Derek:
"You've got to get kind of your primary operator on board, the person responsible for operations of the business...that person needs to be bought in because the bulk of the responsibility is going to fall to them."
Assign migration leaders for each team. Their role will be getting their team on board and addressing concerns.
Clearly explain the "why" behind the migration and how it ties to larger goals like growth, profitability, and top talent retention. This builds belief in the change.
The Only Fully Guaranteed Agency Operations Improvement Framework
Get 360 clarity into your operations or your money back, guaranteed.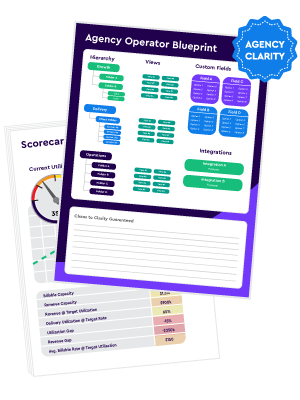 Step 4: Implement Accountability Structures
One of the biggest culprits behind failed migrations is lack of accountability.
According to Derek:
"One of the reasons migrations fail is that no one is held accountable to any standards or expectations set."
The solution: assign a ClickUp or project management champion. Their role will be maintaining standards and holding the team accountable to established processes. This prevents backsliding.
Read: What Makes a Great Agency ClickUp Champion
Set regular meetings for this champion to check on compliance and address issues through positive reinforcement. Enforcing expectations consistently is key.
Step 5: Continually Optimize and Iterate
Get the team bought into the concept of continually optimizing processes over time. The migration is not a one-time event.
Keep communication open on what's working and what can be improved. Maintain a feedback loop through regular surveys and discussions.
Be willing to tweak processes and standards based on feedback, while staying true to original objectives.
This ensures forward momentum rather than stagnation after launch.
BONUS
Download the Complete ClickUp for Agencies Guide FREE
The 47-page guide includes graphics, checklists, and links to how-to videos so you can actionize your ClickUp plan.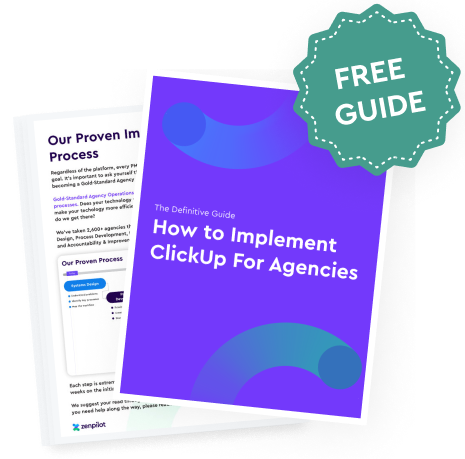 How to Build on Top of Your Project Management Migration
A successful project management migration puts you in a great place to get more done with less stress at your agency.
But you can actually go beyond that.
Once you're on the right tool with the right processes and habits, advanced reporting becomes possible. You'll be able to see insights about the way your company runs quicker and more granularly than ever before.
To find more about that, check out our article on Profitability & Utilization Reporting.
On the other hand, it's likely that as you were reviewing our checklist, you've had the thought that there's more to this process than you initially imagined.
Have no fear: we can guide you through your project management migration step by step so you too can fix the chaos at your agency and run a tight, process-driven ship. (A ship that you can step away from for a vacation, if you're the owner...)
Check out exactly what we can do for you here...
...or find out about the possibilities the fastest way by booking a call with us. 📞
Don't forget to check out the full recording of the live stream with Derek that inspired this post.
I'll see you in the next one!