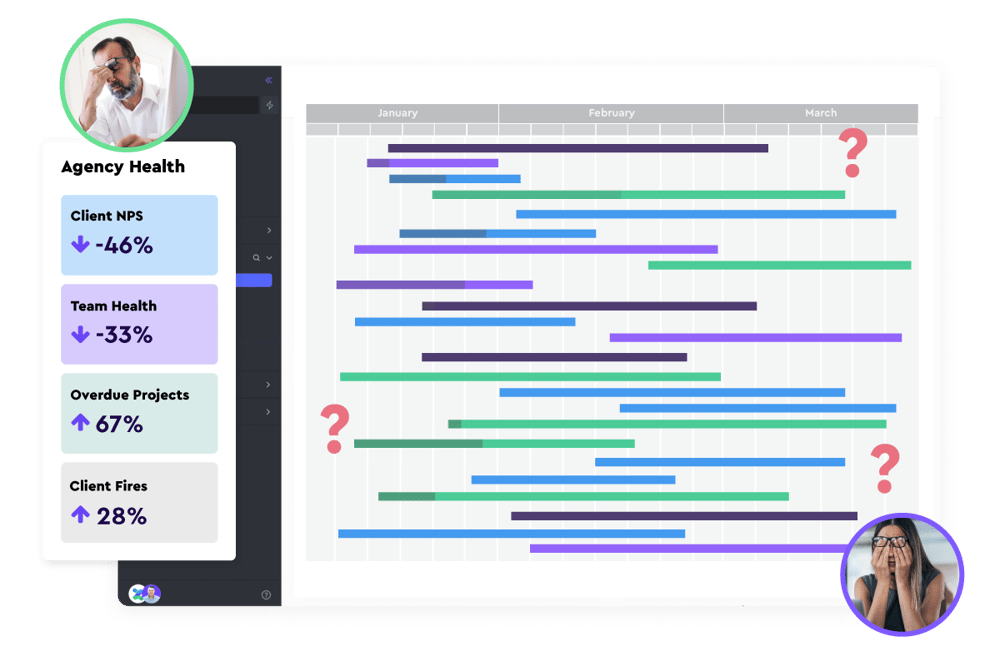 "We didn't have solid standardized processes for all of our work."
"We had a serious lack of visibility into client health and project progress."
"We've switched project management tools every year since 2019 and I still don't think we've found the right solution."
"We had no reliable system for resource allocation and workload management."
"As an agency owner, I had to step away from the business for two weeks due to a personal emergency... and my team could not run the ship independently."
"We had too much expertise trapped in a few key people."
"We tried every PM tool out there, but could never get project management just right for our team."
"We were constantly switching between Slack, Google Docs, Sheets, and email because we didn't have a single source of truth for our agency work."
"We loved the promise of ClickUp, but spent months frustrating our team as we tried to get it right...I wish we would have found ZenPilot years ago!"