But for the sake of this guide, let's identify the core items you need to evaluate in a PM tool:
Want help? If you read this and want more help choosing the right project management software for your situation, feel free to book a call with our agency experts so we can help you find the right fit!
---
Proper Hierarchy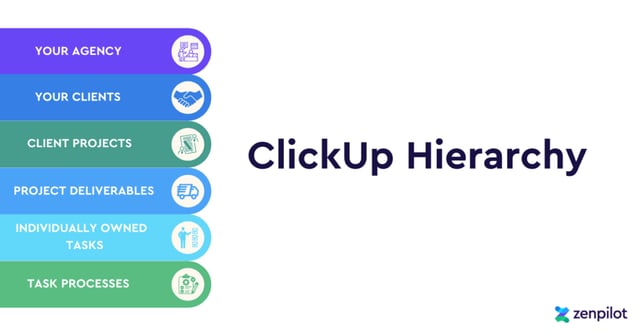 In a service-based business like an agency, you need to have enough layers in the hierarchy to properly handle:
Some tools like ClickUp and Teamwork are built with these needs in mind.
Other tools (ahem, Trello) were built with projects in mind. Asana and Basecamp both struggle with the same challenges of a flatter hierarchy.
In Trello for example, you can create as many boards as you'd like but, if you want to see the parent agency view (i.e. what's going on across all my clients, projects, etc.) then…good luck.
---
✅ Task Management
This seems obvious, right? Most of the tools in the top 10 (featured below) handle this without an issue (Notion would be the one exception as it was designed as an awesome docs platform with a ton of good database capabilities added in, but that makes it harder to use and manage for true project management.)
You're looking for a way to easily set assignees, due dates, custom field values, watchers, attach files, track time, add subtasks + context, discuss the task, etc. both manually and via automation or templates.
You also want to make sure that your PM system supports recurring tasks. ClickUp, Asana, and Teamwork all shine here, but Basecamp falls short on this front.
Lastly, be sure your system cleanly supports the bulk editing of tasks. This could include changing assignees if someone is out, setting custom field values en masse, moving tasks, changing statuses, etc.)
Your team will spend A LOT of time here, so find an interface that will be easy to work with.
⚡ Powerful Templates
Agencies make a huge percentage of their margin from repeatable work. To increase the efficiency of recurring work, you should be looking for:
Wide range of template options (i.e. templates for new Clients/Projects/Deliverables/Tasks – not just task templates)
Easy-to-deploy templates so you can quickly plan work using standardized processes and set assignees/due dates/time estimates/etc easily.
The ability to remap due dates based on variables (like a project start date) will save you so much time when planning out new work.
As much as I dislike Accelo's interface (as do most agency teams), I have to admit that their ability to deploy templates is good. Definitely up there with ClickUp, Asana, and Monday.
💻 Fine-Tuned Views
Your Agency needs three primary levels of clarity from your project management tool:
Level 1: Individual Contributor
Individual contributors need to see exactly what's on their plate, which client and project each task is associated with, time estimates, related assets, etc.
They want a "My Tasks" type of view with work sorted chronologically + by priority, with the ability to customize this view based on your specific working parameters.
Level 2: Account Management/Department Management
Account managers need to be able to see how each client project is progressing, where the blockers and at-risk deliverables stand, and how best to fit in new requests and priorities.
Department heads need to see their team's capacity, where individuals may need extra help or coaching, and have the right data to make intelligent planning + scheduling decisions in a way their team can understand.
Level 3: Executive Oversight
Executives need a high-level overview of how the agency as a whole is performing, which clients/service lines/team members are most and least profitable, and what hiring and staffing decisions need to be made.
Make sure your PM tool can handle all three primary layers or you will struggle to achieve full team adoption.
For instance, Accelo is very popular with agency executives but most individual contributors struggle to use it for day-to-day operations.
Basecamp and Trello are both great for individual users. Basecamp is even pretty good at Level 2 visibility, but agency executives struggle to get the high-level overview and reporting they need. Monday is great at both Level 1 and Level 2 but takes a lot of customization to get Level 3 right.
Other tools like ClickUp, Asana, and Teamwork have reporting for all three levels available but you need to pay attention to what pricing tier you buy in order to get what's needed.
📊 Granular Reporting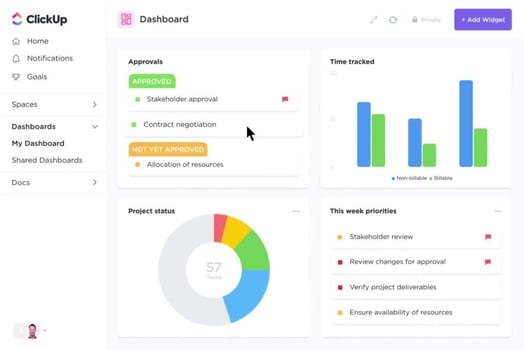 Ideally, your project management tool will come with some reporting straight out of the box. The basics of time tracking (estimates versus actual), project progress, overdue task management, etc.
But you should still check how easy it will be to customize the reporting based on your specific needs.
Can you quickly generate reports based on custom field values? How many dashboards can you build? How are permissions handled?
For all the ways that Teamwork shines, this is one area where we see a lot of agencies leave the platform after getting past the basics.
Accelo, ClickUp, and Asana are all good options here though!
🔏 Customizable Permissions
Permissions are an obvious one, but make sure your tool can support:
Admins/Super Admins
Full Members
Contractors
Clients
There's a good amount of variability in how each PM tool manages permissions — e.g. some do pre-set roles while others use fully customizable permissions for each member — so don't get too stuck on trying to compare them all.
Just make sure there's a good solution for each role.
⏱ Time Tracking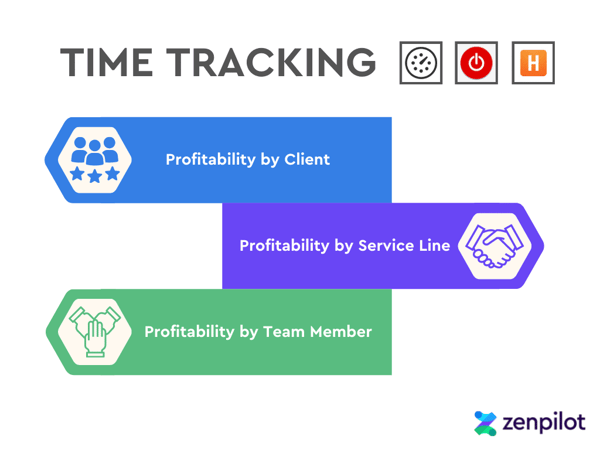 As an agency, you primarily sell hours. That is your value metric — and this means time is your most valuable resource.
To stay on top of resource management and capacity planning based on time estimates, you need to have an easy way to measure:
Profitability by Client
Profitability by Service Line
Profitability by Department and/or Team Member
You don't necessarily need a native time tracking solution (though I'd highly recommend one) since third-party tools like Harvest, Everhour, or Toggl would likely be sufficient in most cases.
If you can keep it all in one place, that'll make your data significantly more likely to be accurate.
Platforms that are notably missing time tracking include Asana, Basecamp, Trello, and Notion.
👥 Resource Management
Depending on your size, this may not be something you're currently doing. At some point, you'll really need to start managing your capacity though.
The keys here are tasks that include due dates, assignees, and time estimates.
If those three variables are completed and accurate, your PM tool should show you a clear visualization of who is overloaded versus who has extra capacity so you can adjust your plans as needed.
ClickUp and Wrike both do this quite well.
🔗 Integrations & API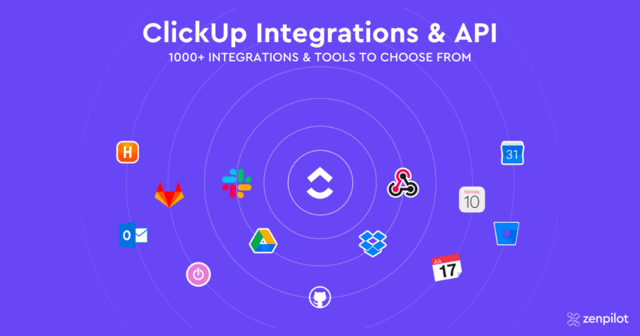 Inevitably, you'll want to hook up your PM to a handful of other tools at some point.
Do they have direct integrations or at least a good connection with Zapier, Integromat, and similar tools?
Common integrations to look for include:
Time Tracking. If you choose a platform that doesn't have native time tracking, you'll likely need it (this is true for Asana/Basecamp/Notion-type platforms)
CRM. Does it integrate with HubSpot, Pipedrive, or Salesforce? (either directly or through a third-party app)
Invoicing & Accounting. Does it link up with QuickBooks, Xero, or other solutions?
File Storage. Google Drive, Dropbox, and OneDrive are the most popular cloud storage options.
Email. Gmail and Microsoft Outlook should both be supported.
Communications. Slack, Microsoft Teams, and Zoom would be the most important communications integrations to have.
This is an area where you have to pay special attention to what the integrations actually do.
It's common to build an integration just so you can wave the flag of "we have a direct integration to ___" – but what does that actually do? Feature parity looks good on a marketing website, but all things are often not equal under the hood.
And how hard is it to do that via a third-party connection instead?
Asana, ClickUp, Teamwork, and Monday lead the field with their diverse selection of native integrations.
That said, Notion and Trello both have a ton of third-party integration options!
🚅 Development Velocity
This is often overlooked but SaaS popularity shifts rapidly over time. It's a highly-competitive arena where the mantra of "if you're not growing, you're dying" is not only true, but true on a very short time horizon.
ClickUp is the momentum leader in the category and I'd be prepared to bet on where they'll be in two years versus anyone else on the list below.
But they're just as susceptible to getting overtaken by someone new as other PM platforms have been for the past decade.
And you have to take the bad with the good.
ClickUp's development velocity means that they've had growing pains around bugs and stability.
They've fixed those quickly and their best customers are the tech-forward entrepreneurs who are okay with a few hiccups as long as they're quickly resolved and, in return, ClickUp pumps out new features + improvements at an unparalleled rate.
Asana, on the other hand, is notoriously slow to improve.
But when they launch a new feature, it's often quite well-baked out with few bugs and little downtime.
Don't purely base your decision on development velocity but it's worth looking at the rate at which each of these platforms is improving so you can factor that into your final decision.
💰 Pricing
Pricing is intentionally last on the list.
Your agency operations hub is such a core component of what you do that there's really no such thing as paying too much to get it right the first time around.
Whether you pay ClickUp $12/month/user or 4x that much to Teamwork will be substantially less impactful on your business than the benefits of improving your team's productivity, profitability, and overall health.
Still, subscription price is worth evaluating to see which platform gives you the most bang for your buck.
Basecamp is probably the least expensive for teams of 10+. At a $100/mo flat fee, it's an attractive offer if you can tolerate the management challenges.
Accelo is on the opposite end, requiring significant per-seat licenses + onboarding fees.
Notion, Trello, and ClickUp are inexpensive compared to the rest of the field while Asana, Monday.com, and Teamwork are in the middle — with Wrike pushing towards the higher end which puts it in line with tools like Mavenlink.
I repeat, don't make your decision based on saving a couple of dollars per user each month.
Pricing should only serve as a tiebreaker or benchmark for evaluating the cost-to-value ratio.
The Only Fully Guaranteed Agency Operations Improvement Framework
Get 360 clarity into your operations or your money back, guaranteed.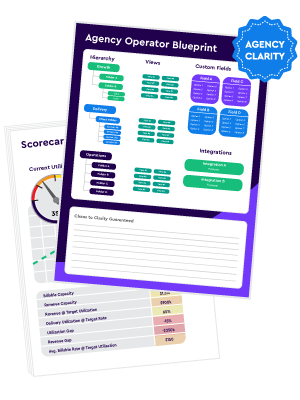 ---
Top 10 Agency PM Tools
In our latest survey of 2,761 agencies (Q1 2021), here are the top 10 tools by popularity:
ClickUp
Asana
Teamwork
Monday.com
Basecamp
Trello
Notion (not a true PM, but used as one in many cases)
Wrike
Accelo
Smartsheet
Want Help Selecting & Implementing Your PM Software?
We're happy to have a conversation and help you find the right fit for your team. You can book a call here to speak with our team of experts who are ready to help your agency streamline your processes and project management.
If you like doing your own research, here are a few other helpful resources: