How to Produce an Effective Video Case Study That Converts Prospects into Clients (feat. Ian Garlic)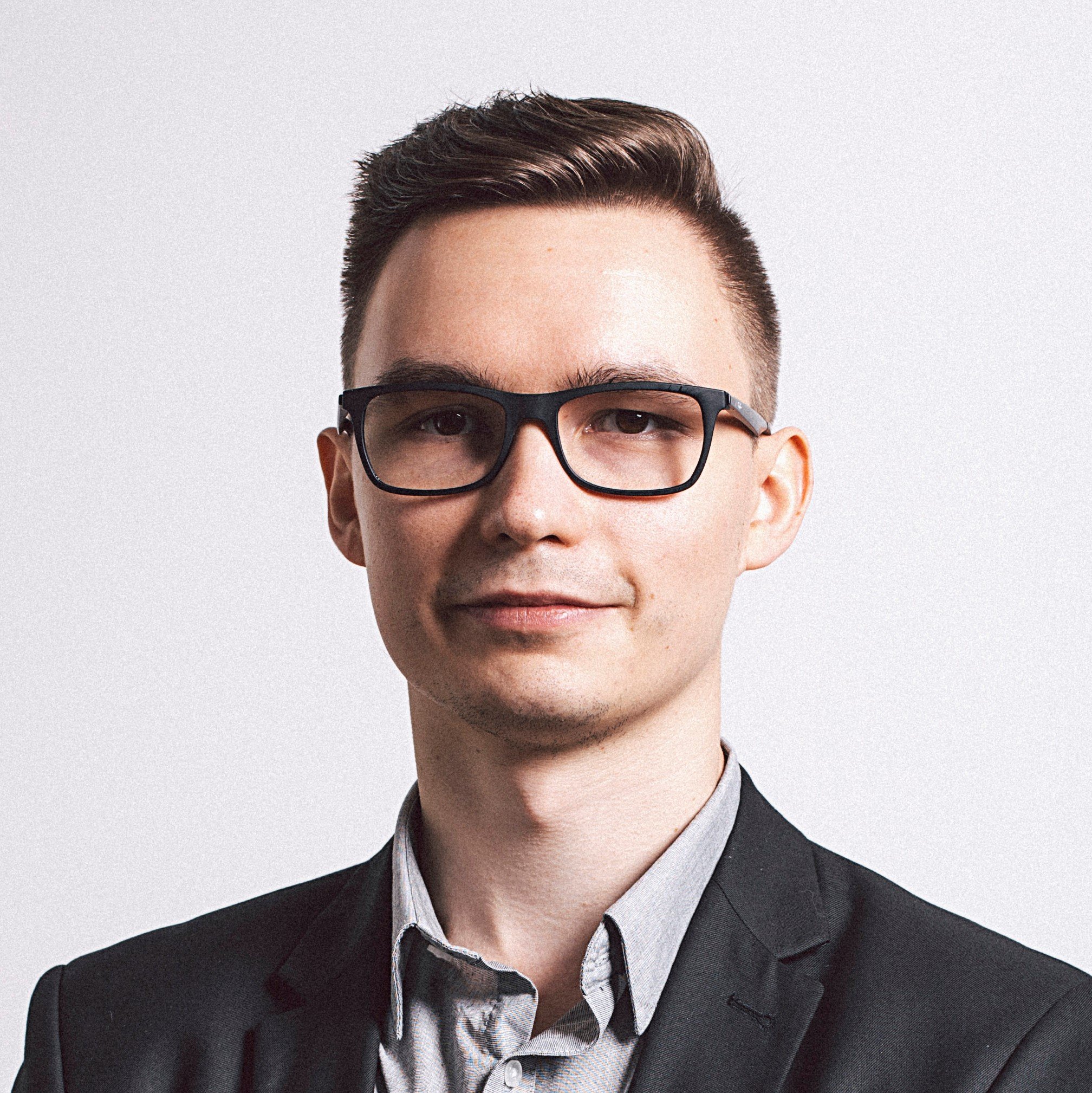 Jakub "Kuba" Grajcar
is the Content Marketing Manager at ZenPilot. His obsessions include interviewing smart people; productivity methods; project management; and playing bass in a progressive metal band.
Video case studies are one of the most powerful sales tools for agencies and consultancies. After all, seeing is believing.
But how exactly do you produce a compelling video case study that convinces prospects to become clients?
We (specifically, Gray) had the pleasure of interviewing Ian Garlic, founder of Video Case Story, on our podcast Agency Journey.
Ian has helped countless professional services firms improve their sales process through video case stories.
In this article, I'll summarize Ian's top tips for creating effective video case studies, from start to finish.
I'm focusing here on just one slice of our full conversation with Ian – be sure to check out the complete podcast episode on YouTube:
Or to explore everything we covered in your favorite podcast app, go here.
For a condensed version of Ian's advice with additional commentary, read on!
Why Do Video Case Studies Get Sales?
Let's start with why video case studies are so effective. Here's how Ian explained it:
"Video case stories build trust and emotion to accelerate sales. What's the last case study you remember? No one remembers studies, they remember stories."
Telling stories through video allows you to connect with potential clients on an emotional level. Prospects remember stories and make decisions based on emotion.
Video also builds trust by allowing prospects to see and hear directly from a satisfied customer.
According to Ian, video case stories will:
Shorten your sales cycle by building trust and emotion
Improve conversion rates from prospects to clients
Reveal opportunities to improve your offerings based on client needs
This is why video case studies should be central to your sales process. But where do you start?
BONUS
Download the Complete ClickUp for Agencies Guide FREE
The 47-page guide includes graphics, checklists, and links to how-to videos so you can actionize your ClickUp plan.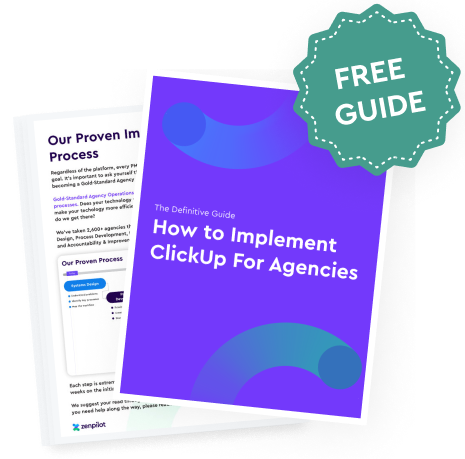 Dedicate Time Each Week to Collecting Customer Stories
Ian's number one tip is to dedicate regular time to building your library of customer stories.
"The real starting point (...) is dedicating 30 minutes a week to your customer stories."
This involves proactively reaching out to clients to gather video testimonials and case studies. Ian suggests having your Head of Client Services own this process.
The key is creating a system to continually collect new stories that you can use in your sales process. Ian elaborates:
"It seems like it might be a lot, but... it's your customers! It's the people you're serving. It's how [you can] improve your customer experience and also collect more stories."
Read: Agency Client Onboarding: The Exact Process To Follow [+Free ClickUp Template]
Let Your Customer Stories Shape Your Strategy
The collection process doesn't just help sales–it also guides your overall strategy. As Ian explains:
"When you talk through your customers and their stories, you start to see patterns. You start to see opportunities. You need to collect more of that. Your customer stories guide your overall strategy."
Pay attention to what delighting your clients truly looks like. Identify common challenges they face. Then refine your offerings and messaging to better serve that target customer.
Involve Leadership in Reviewing Stories
While you may task someone internally with collecting customer stories, it's crucial that agency leadership listens to the raw footage.
Ian uses the example of Walt Disney, who walked Disneyland daily even near the end of his life as a famous 60-year old, listening to visitor feedback.
"If the most famous person in the world made it that much of a priority, the rest of us can do the same."
Founders and CEOs should stay close to the customer through hearing their unfiltered stories. These insights will sharpen your strategy and sales approach.
Craft a Compelling Video Script
Now you have a growing library of customer interviews and testimonials. How do you turn these raw materials into a polished video case study?
The first step is crafting a script that will engage viewers. Ian suggests focusing on the story and transformation vs. touting services.
"Don't talk about how you grew them from $100k to $500k in revenue. Talk about how you transformed their business."
Highlight the problem they faced, the journey you went on together, key milestones, and the ultimate transformation. This narrative structure will captivate prospects.
Ensure Candid Client Footage
The script provides narrative structure. But you need authenticity from the client interviews woven throughout.
Ian explains why it's important that the person collecting stories is different than the account manager:
"It's like going on a date and then asking the date how it went. I want an unbiased view!"
An impartial interviewer will get candid feedback from clients. That's what you want to create an authentic and compelling video case study.
Follow a Clear Structure
Videos need to follow a clear progression to maintain viewer attention. Ian suggests this framework:
The problem: What challenge was the client facing before working with you?
Selecting you: How did the client choose you and decide you could solve their problem?
The journey: What was it like to work together? How did you solve the problem?
Milestones: Calling out quantified results throughout the journey.
Transformation: Where is the client now thanks to working with you?
Follow this story arc from pain point to resolution. Share numbers showcasing ROI. End on a high note of how you transformed their business.
Repurpose Footage for Maximum Impact
You now have a polished case study video. But don't just leave it at that.
One natural way of reusing such case study videos is in ads.
In fact, one of the video case stories produced by Ian for a client became that client's #1 retargeting ad!
You can also look for segments, stats, or quotes you can extract to create spin-off videos, social posts, and sales collateral. Repurpose the content across multiple channels.
For example, you can turn a powerful client quote from a longer case study into a stand-alone social video. Share it natively on LinkedIn and Twitter.
Your case studies are a gold mine of content!
Craft and Refine Your Video Case Study Process
Video case studies are clearly hugely impactful. But they require an intentional process to maximize results.
Implement Ian's tips like dedicating regular time for collecting stories and involving company leadership. Craft compelling narratives anchored by authentic client footage.
If you systematically build your library of video case studies, you'll transform your sales and marketing.
Next: Make Your Whole Agency More Process-Driven
Case studies are one of those agency activities where being process-driven is crucial. After all, you often only get one shot to record the raw material, so you better come prepared.
But once you craft a watertight process for this, it can really open your eyes to what becomes possible when you apply systems thinking to your agency work.
With the proper processes and systems in place, you can help your agency deliver quality work consistently, on time, and without burning your people out.
If you're the owner, a process-driven agency is also one you can step away from for some much needed rest.
At ZenPilot, helping agencies become process-driven is our whole business.
Check out what we can do for your agency operations here...
...or book a call with us to find out if we can improve your project management systems and profitability reporting.
Also, don't forget to check out the rest of our Agency Journey episode with Ian where we covered much more than just video case stories:
Watch on YouTube: Video Case Studies, Writing a Business Book, and Running a Partnership Program with Ian Garlic

See you in the next one!