9 Quick Company Process Documentation Tips (feat. Hannah Shark)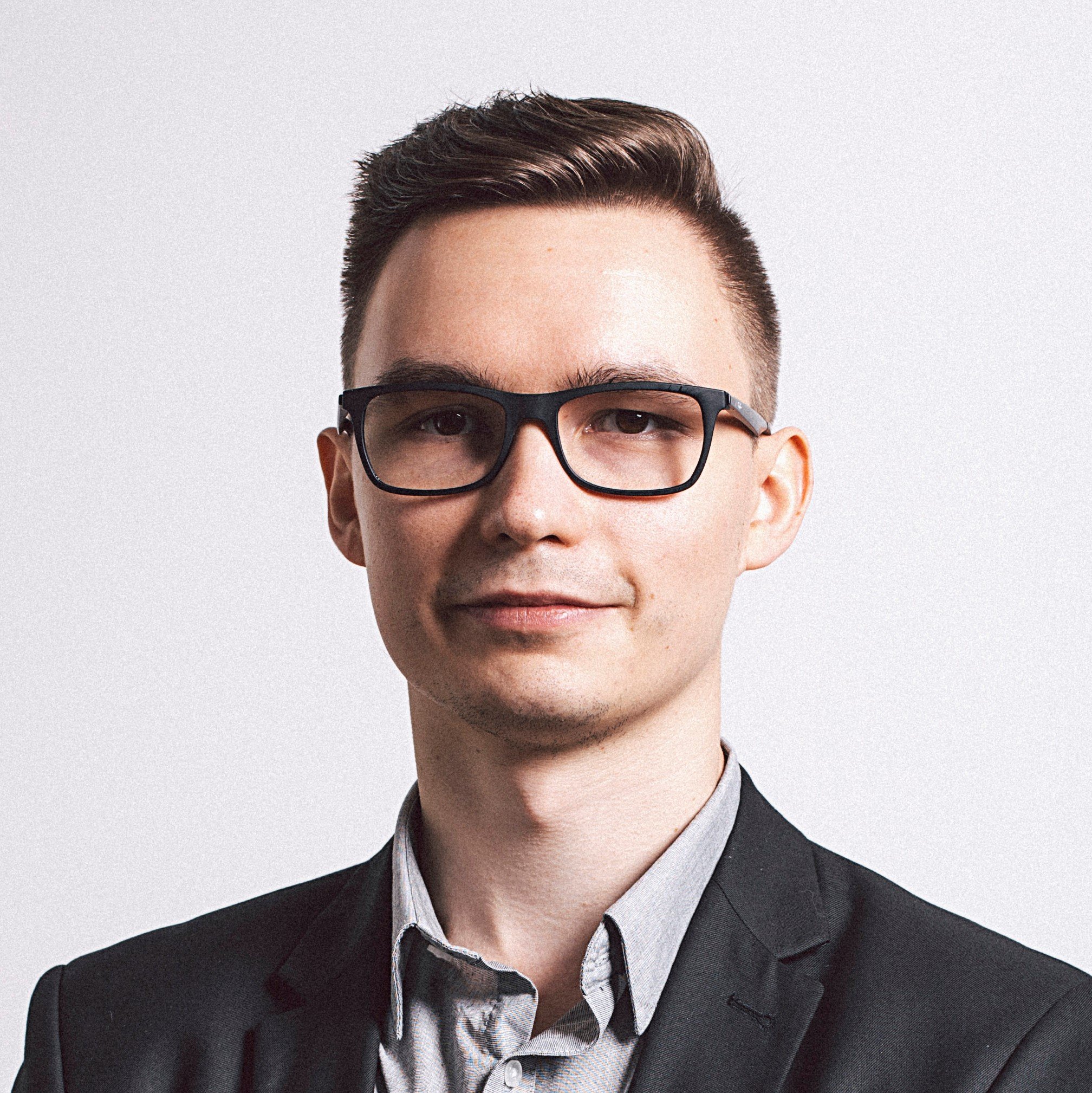 Jakub "Kuba" Grajcar
is the Content Marketing Manager at ZenPilot. His obsessions include interviewing smart people; productivity methods; project management; and playing bass in a progressive metal band.
Having clear, up-to-date processes documented for your team is crucial for smooth operations and avoiding confusion. But where do you start when it comes to creating process documentation?
What if you could follow a tried-and-true process documentation framework?
In a recent live stream I spoke with Hannah Shark, one of ZenPilot's Client Coaches...
...and one of the most process-enthusiastic people I've ever met. And that's saying a lot at ZenPilot!
Hannah shared invaluable tips on gathering the right information to build process documentation.
For a full deep dive into Hannah's process building advice, watch the full live stream here:

But if you're looking for quick wins, read below for 9 quick process documentation tips based on what Hannah shared on the show.
1. Interview Team Members to Map Workflows
Sit down one-on-one or hold group discussions to map out current workflows.
Ask questions like: "walk me through what you do when you write a blog post".
Hannah said, "Getting your team together to say 'walk me through what you do when you write a blog post'... is going to get you leaps and bounds further instead of trying to create something from scratch from your own head."
2. Use Screen Recording Tools to Capture Processes
Screen recording tools like Tango and Scribe capture workflows and create step-by-step documentation as you navigate systems.
They save tons of manual documentation work.
Hannah emphasized, "Tango is really cool because you share your screen and then you can click and navigate to where you have to go."
Based on just these few quick clicks, Tango creates a full step-by-step guide for your team members on how to carry out a process.
Personally, I have more experience with Scribe.
But either will serve you well to document your processes much faster.
3. Compile Existing Team Member Documentation
Many team members likely have process notes already created for their roles.
This is gold for you. Gather these to consolidate into official documentation.
Hannah said, "Ask your team if anybody has notes on how they do this so you can start to collect that information."
This is another quick step that could save you hours in manual work documenting your processes.
Teamwork makes the (company process documentation) dream work!
Read: How to Document Agency Processes
4. Create a Central Repository for Documentation
Use wikis, documents or knowledge management platforms like Guru to house process documentation in one trusted, accessible place.
Hannah: "Guru allows you to create what are called cards that house different information and give different context to your team."
Read: 4 Underrated Tools For Agency Growth
5. Set Reminders to Review and Update Documentation
In Guru, you can get reminders to verify documentation is still accurate and update as needed. This ensures info stays relevant.
Hannah said Guru allows you to "set a timeframe for when that particular card needs to be re-verified."
This is huge for keeping your process documentation up to date. With a system like this, team members can be much more sure that the documentation they find is indeed what they should follow.
You don't have to use Guru of course...
...but you would do well to decide how you're going to solve the "process freshness" problem in your organization.
Free Download: AI-Powered Process Builder Worksheet
6. Link Documentation from Task Management Platforms
If you're using platforms like ClickUp and Teamwork, don't forget to link out to documentation from related tasks so info is handy.
Not all of your documentation needs to live in your PM tool; but it should all be easily accessible through the tool where appropriate.
BONUS
Download the Complete ClickUp for Agencies Guide FREE
The 47-page guide includes graphics, checklists, and links to how-to videos so you can actionize your ClickUp plan.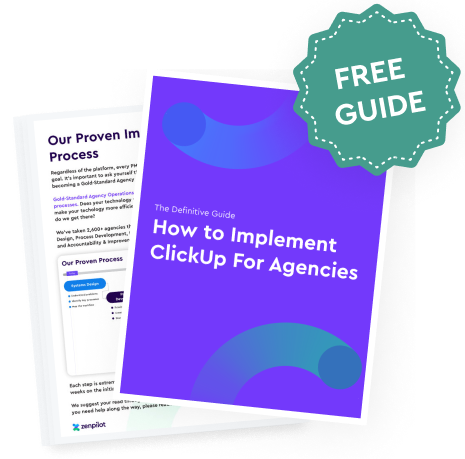 7. Make Process Building a Habit
As they say, an ounce of protection is worth a pound of cure.
As you follow processes, take notes on any changes needed and immediately update the documentation template.
This builds the habit of keeping processes current.
It also feels great to improve your processes every day, 1% at a time!
Benchmark Your Agency Ops
Take the Agency Project Management Benchmark Assessment to see how your operations stack up against 3,000+ other agencies.
8. Allocate Adequate Time for Process Documentation
Proper process documentation takes dedicated time, especially upfront.
If this is your first time taking a serious look at your processes, Hannah recommends allocating at least 2 weeks for initial documentation.
It may seem like a big investment—but it pays off long-term in more streamlined operations.
Team members complete work faster with fewer mistakes, and requiring less communication along the way.
All the Slack chats that no longer need to happen, all the frustrating misunderstandings avoided through clear and thorough documentation...
...all of that is well worth the price of admission.
9. Involve the Team When Building Processes
Get team feedback when creating processes. This builds trust and shared understanding. Review processes together to align on standards.
Learn more about improving your processes
Proper process documentation takes time upfront, but pays off exponentially in more streamlined operations long-term.
For more tips on streamlining processes for your team, check out the full live stream with Hannah over on ZenPilot's YouTube channel here. (Don't forget to subscribe!)
In the full stream, Hannah covered a lot more ground on efficiently building and managing processes across tools like ClickUp and Teamwork.com.
She also shared some fun and memorable analogies, such as the "lottery effect". Tune in to find out!
On the other hand, if you want to find out about the fastest way to make your company process-driven and massively efficient, schedule a free call with us to find out about the productivity gaps in your organization.