How to Use LinkedIn to Prospect for Your Agency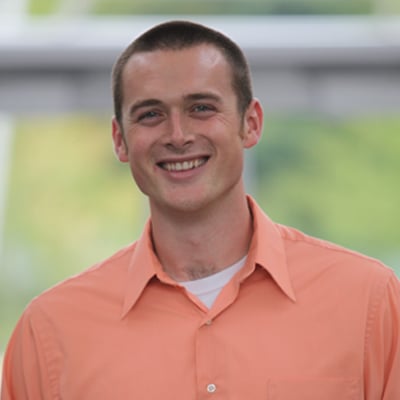 Andrew Dymski
I'm a Founder at ZenPilot where I help marketing agencies buy back time by developing the processes and systems they need to scale without reinventing the wheel for every client. I'm co-host of the
Agency Journey
podcast where each week we interview an agency owner, consultant, or author.
The Plan for Growth
Lindsey Framer is the founder of Responsive Inbound Marketing. Just 15 months ago she was an employee at HubSpot. In her role as a Channel Account Manager she saw a very clear pain in the marketingplace: HubSpot customers needed help inside their portals.
After working at HubSpot for several months, Lindsey acted on her entrepreneural vision and started her agency from scratch. With no VC or financial backing, there was no time to waste. To start growing Lindsey balanced inbound marketing for the agency and selective outbound techniques.
This strategy has paid off. Just 14 months after startup, Responsive Inbound Marketing is a HubSpot Gold partner!
Lindsey uses LinkedIn for inbound agency prospecting by identifying people in niche groups that are having trouble configuring HubSpot or some aspect of online marketing. She uses this pain as an opportunity to start a conversation. This is outbound with a very inboundy twist!
In addition to using LinkedIn for inbound agency prospecting, Lindsey is also committed to seeing her agency do inbound for itself by blogging every single day. She has also leveraged local networking events to meet new people and look for opportunities to help.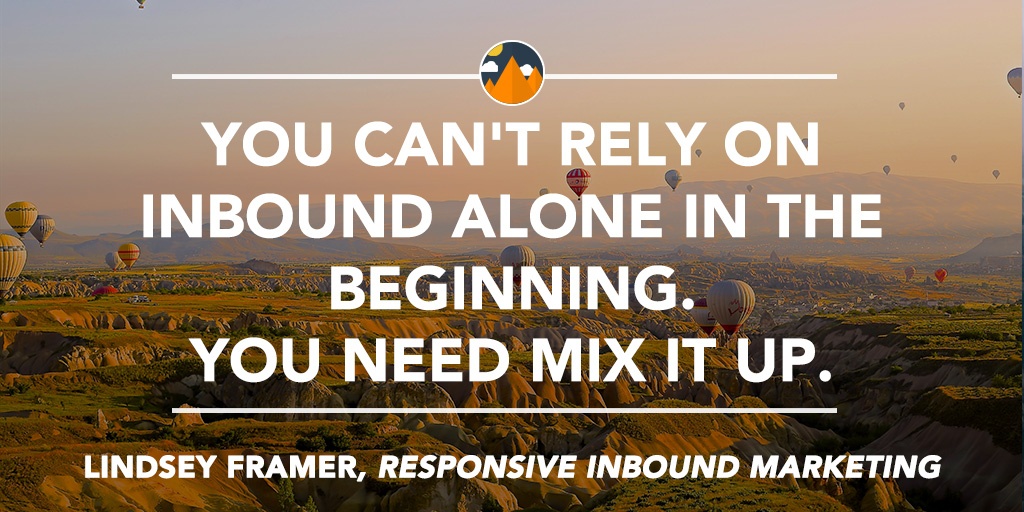 Patience Through the Sales Process
When it comes to selling inbound retainers, you never know what to expect from the sales process. Sometimes sales can be quick and painless. Other times, it feels like the deal is taking forever to close.
Lindsey advises, "Don't let a long sales process discourage you. Keep working it."
Lindsey suggests tweaking your inbound agency sales process to cater to the type of client you're pitching. When you're meeting with a big organization, you're going to be up against layers of approval. These layers can drag things out and make you feel like you're losing momentum. If you find yourself in this position, it is important to remember to be patient. Keep your eye on the prize. Things will pull through.
If you're pitching a smaller prospect, more weight is going to be put on the personal connection created in the opening conversation. Think about your positioning and make the adjustments you need to win the clients you want to work with moving forward.
Big Clients vs. Small Clients
When you're starting your agency, it can be intimidating to pitch to a large organization. It's easy to think that they're just too big for your little agency.
Lindsey disagrees. She points out that more often than not, larger accounts give you more flexibility as an agency. They're more likely to understand that you are the expert in inbound and they are not. This freedom and access to larger budgets can empower you to deliver results much more quickly.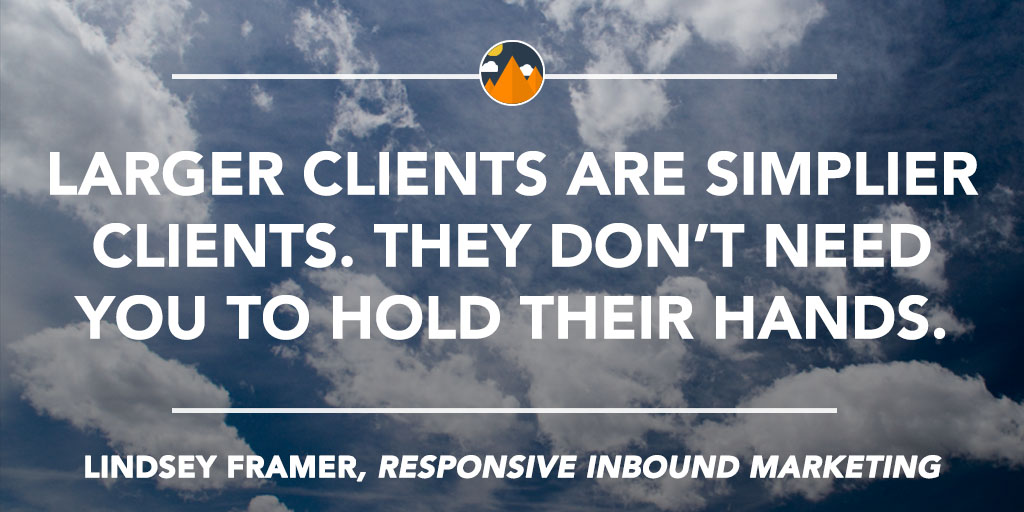 When Clients Get Ugly
It seems unavoidable. There are always a few clients that, despite your best efforts, are just too hard to work with. Lindsey experienced this with a client that was just not satisfied with the copy that was being created. No matter what they did, the client just wasn't happy.
This client crossed the line when they starting insulting Lindsey's team and she wisely fired the client. Like Michael Redmen shares, agency culture is more important that the revenue from a bad client. As the leader of the organization, you need to know when it is time to cut the cord with a bad client.
Connect with Lindsey