Selling an Inbound Marketing GamePlan
Gray MacKenzie
is a dad of 4 and a true operations nerd who has spent the past decade helping agencies build more productive, profitable, and healthy teams.
The GamePlan is a detailed strategy document used to define the retainer agreement between the agency and the client.
It is broken into 5 Main Steps and has been an incredibly effective onboarding and sales tool at our agency.
What is an Inbound Marketing GamePlan?
In this episode and blog post recap, we discuss three main questions surrounding the GamePlan:
What makes up an inbound marketing GamePlan?
How do we leverage it as a sales tool?
How do I develop one?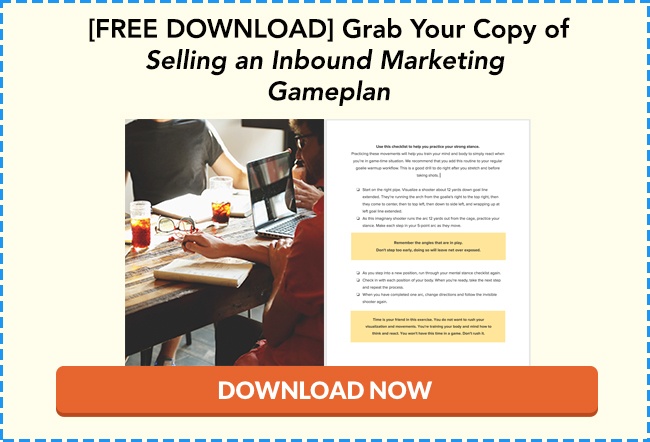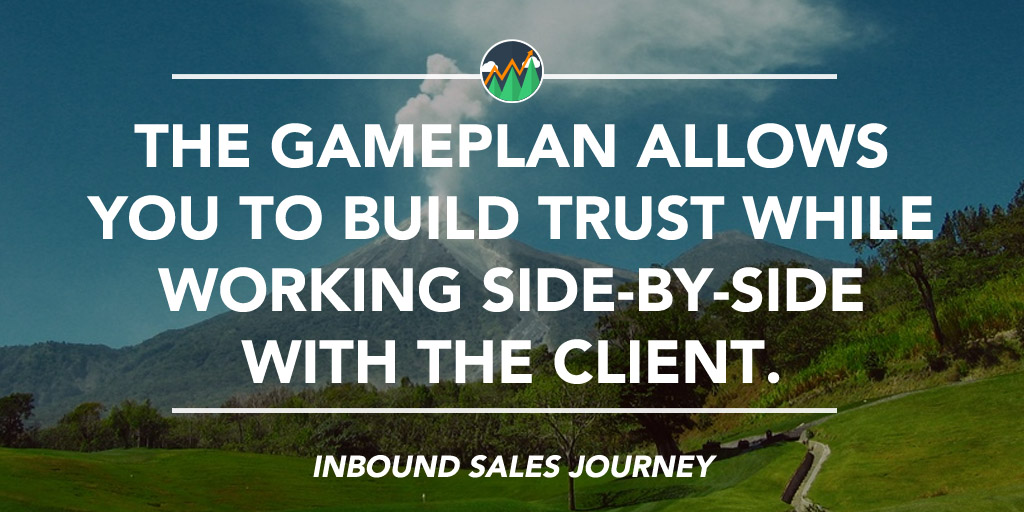 What Are the Steps to Developing the GamePlan?
Step 1: Situational Assessment
The first place we start in the GamePlan process is looking at the client's current situation. Next, we break down their current metrics and then decide the realistic goals they can expect from inbound marketing. Finally, we end this section by looking at the client's competition and performing a competitive analysis.
Step 2: Understanding your Customers
This is all about personas. We have created a detailed persona worksheet to help build out individual personas for our clients.
There are a few online resources you can check out to help you develop these personas for your clients. One I specifically recommend would be HubSpot's make my persona tool.
After we know who the personas are, we focus on what "change drivers" or events/activities in their lives cause them to buy. We then dissect the buyer's journey for each persona from Awareness –> Consideration –> Decision for each persona.
Step 3: Configuring HubSpot Personalization
We take the persona information we have gathered in Step 2 and look at how to implement it into HubSpot during this step.
This step is all about setting up our marketing automation for each persona during each part of their buyer's journey. At this stage, the client understands how automated marketing works and why a marketing automation platform like HubSpot will be so valuable to them.
We detail how to set up customer lifecycle stages, configure lead nurturing, and configuring smart content for each persona.
Step 4: The Content Roadmap
This is where the rubber meets the road. In this stage of the GamePlan, we begin to identify the actual content we create for each persona.
We will refer back to the stages the personas go through in their buying journey and discuss appropriate content creation for each one. We work closely with the client during this stage to pull out the low-hanging fruit from their team to create the best content roadmap possible.
Step 5: Inbound Marketing Campaigns
This is the final step in the GamePlan process. This is where we provide the client with the actual work needed to implement the strategy.
This section breaks down the total work that needs to be done and the frequency with which it should be done to achieve the goals discussed in Step 1. This is often overwhelming for the client (bingo!). Next, we discuss what a partnership would look like and what we are happy to help them with.
Using the GamePlan as a Sales Tool
What's the toughest part of selling inbound retainers? For me, when I first started, it was learning to sell a service. When you sell a product, you present it, the customer tangibly sees it, and if it proves to be valuable to them, that's it, done deal.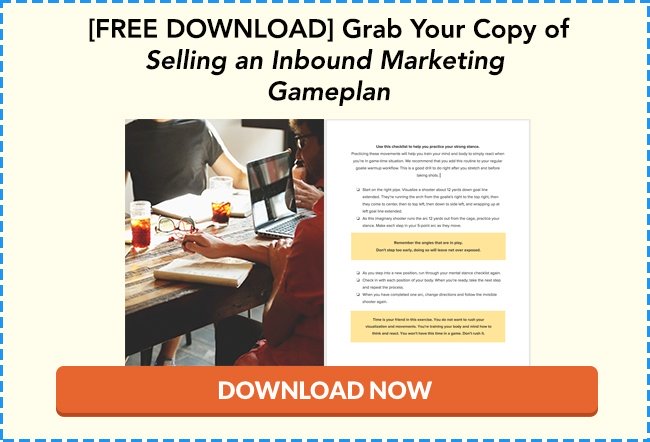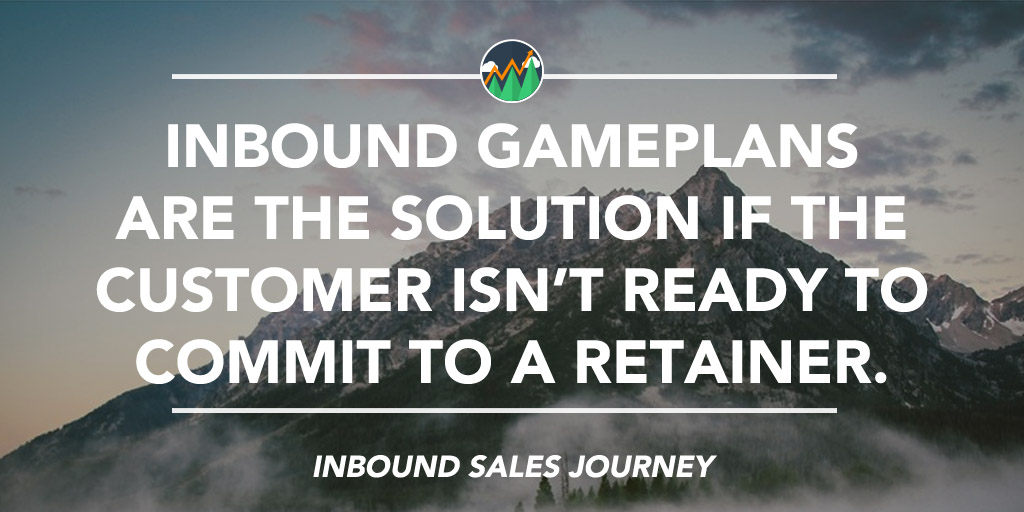 Inbound retainers are less objective. Results are hypothesized but not guaranteed. Worse than that, the results aren't instant. They take time to develop. Tough pitch to a struggling marketing team or business owner who needs to see value immediately, if not yesterday.
So therein was the challenge. How can we give a prospect something concrete upfront and all the while proving value and build trust?
The solution: an inbound marketing GamePlan.
Here is why I love it as a sales tool:
Easily overcome objections – ever heard these when trying to close a retainer?
"I am not sure if we are ready to make such a large financial commitment."
"Before making that decision I need to know more about the process and results we can expect."
"How do I know you are the right partners to work with?"
Less of a financial commitment – but still a commitment.
Helps educate throughout the process.
Let's us know what type of a client they are to work with before we commit to a retainer.
How it Works
Suppose the customer is not yet ready to go right to a retainer agreement. We sell the GamePlan independently. Almost every objection I have ever come across when trying to sell a retainer can be overcome with the GamePlan as an option.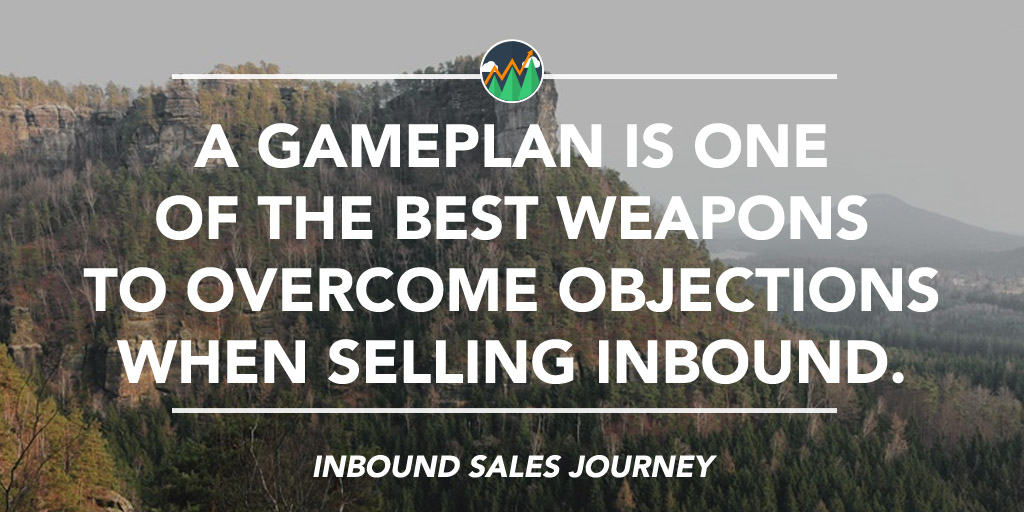 We sell the GamePlan as an independent strategy document for $5,000 ($2,500 upfront and $2,500 upon receiving the final document). You have now taken service and turned it into a tangible product. One that will help you to develop the relationship you need to prove value to the client.
Need Help Creating a GamePlan?
We have created in-depth training that walks you through the GamePlan process. Topics covered include:
Positioning and Inbound GamePlan
Pricing an Inbound GamePlan
Closing an Inbound GamePlan
Dig into Templates
Helpful Tools when Building GamePlans
Gathering Information to Build and Inbound GamePlan
Building an Inbound GamePlan
Presenting a Finalized GamePlan
This training is part of our agency training program (more information here).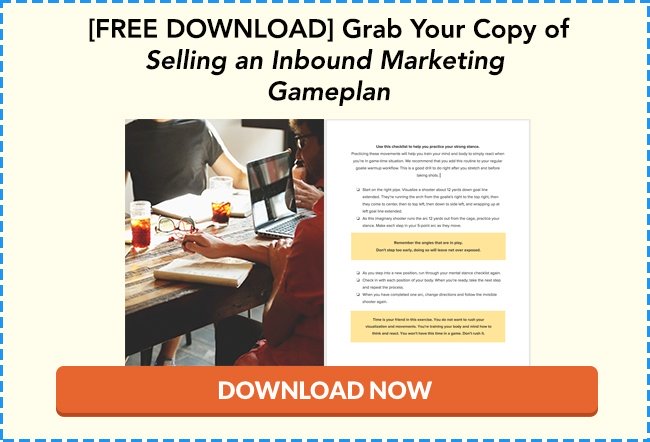 How to Connect with Ryan and Gray
Twitter: