How Impact Grew Leads by 500% in 24 Months with John Bonini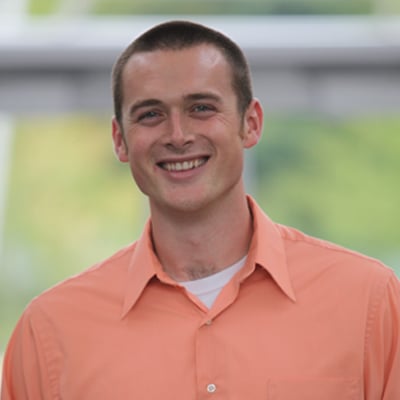 Andrew Dymski
I'm a Founder at ZenPilot where I help marketing agencies buy back time by developing the processes and systems they need to scale without reinventing the wheel for every client. I'm co-host of the
Agency Journey
podcast where each week we interview an agency owner, consultant, or author.
If you're looking for an example of an inbound marketing agency that practices what they preach, look no further than IMPACT Branding and Design in Wallingford, CT. IMPACT is a HubSpot Platinum Tier Partner agency with just under 40 team members.
In this episode of Inbound Agency Journey, Gray interviews John Bonini, Marketing Director at IMPACT. Listen and learn how John delivered crazy results that grew leads at Impact by over 500% in 24 months!!
Focus is Key to IMPACT's Success
John shares how they have selected their primary verticals: software, technology, and consultative companies in the B2B space with less than 150 employees. This strategy helps create empathy in the sales process and expedites the relationship-building process.
Finding focus has also helped John McTigue from Kuno Creative, Tom Schwab from Inbound for eCommerce, and Michael Redman from Half a Bubble Out scale their agencies.
Learn how IMPACT stopped focusing on deliverables and started building client strategies around client goals. The people who simply want a menu of services may not be the right clients for you. This can be a tough decision for an agency to make, but just may be the key to building the agency of your dreams!
John also shares the biggest struggle the IMPACT team faces today and how he keeps his team motivated and creative in the mornings. Great nuggets in this interview for agencies of every size!
Tools Recommended by John:
Connect with John