Virtual Reality as a Part of Inbound Marketing?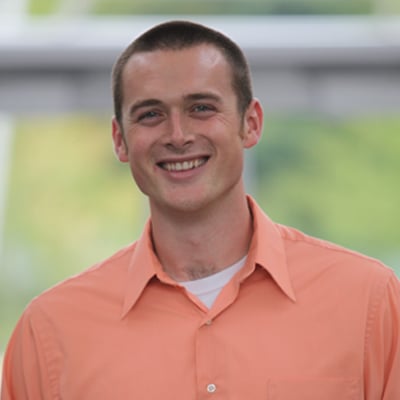 Andrew Dymski
I'm a Founder at ZenPilot where I help marketing agencies buy back time by developing the processes and systems they need to scale without reinventing the wheel for every client. I'm co-host of the
Agency Journey
podcast where each week we interview an agency owner, consultant, or author.
After years of working in web devleopment management for Fortune 500 companies left him unsatisfied, Kevin Dean came up with the idea for ManoByte came to while he was scuba diving in Hawaii. "Mano" stands for "Marketing Analytics Networking Online," but is also the Hawaiian word for "shark," an influence that is evident in their logo and website design.
In this episode, Dean discusses his plans his plans for bringing inbound marketing into a virtual reality future, as well as his decision to join HubSpot and his method of onboarding and organizing employees.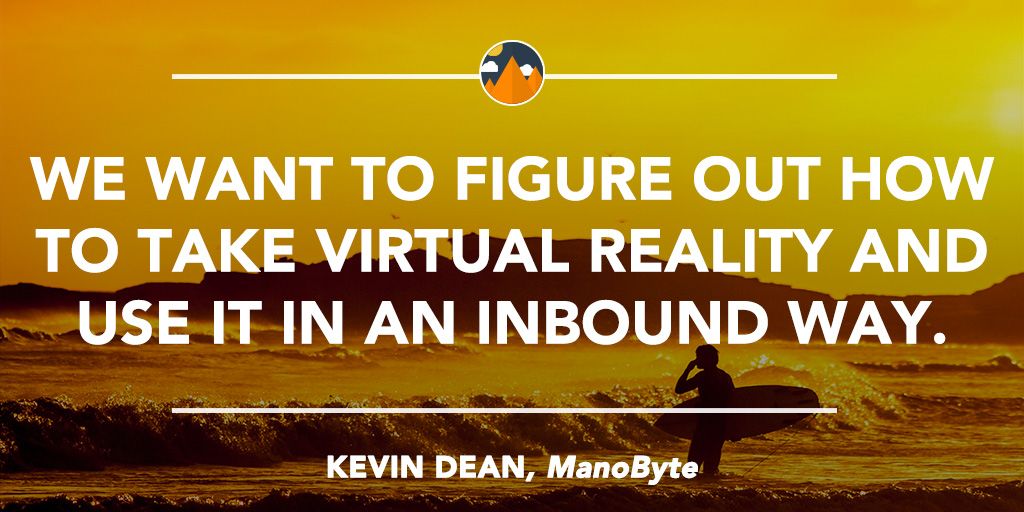 Going Virtual
Dean recently hired two full-time multimedia specialists to shoot and edit video.
He is also building a video studio and looking to hire more video-oriented employees.
"Video is huge and it's going to continue to get even bigger." – Dean
Dean hopes to pioneer the use of virtual reality technology in inbound marketing.
"We want to figure out how to take virtual reality and use it in an inbound way… That's kind of something we want to see if we can tackle before anyone else does." – Dean
He hired two designers with video game design backgrounds who introduced him to Google Cardboard via a virtual underwater diving experience complete with sharks.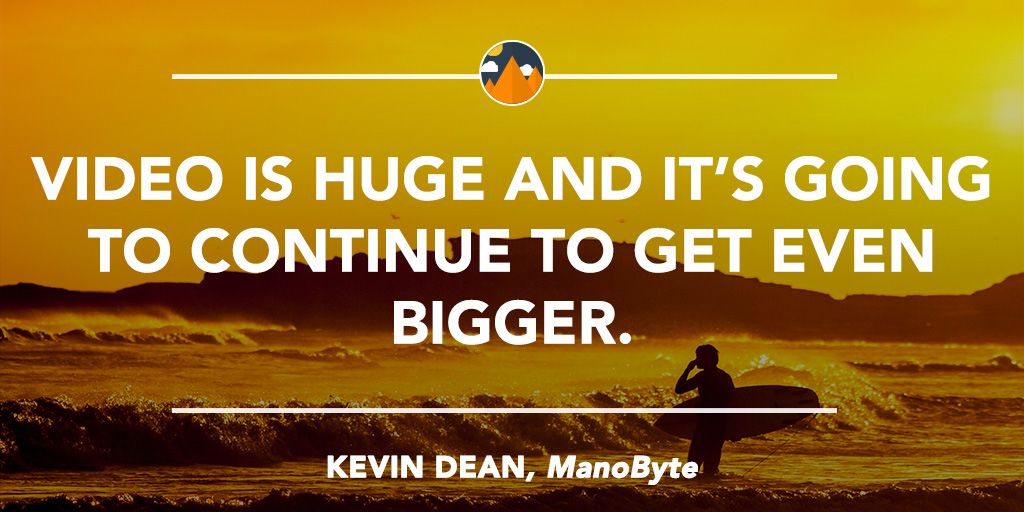 The HubSpot Plunge
Dean started out on his own as an independent consultant, speaking and holding training seminars that emphasized the importance of maintaining a social media presence.
He eventually realized that "social media by itself wasn't really the answer" and that he needed a better, more comprehensive way to measure ROI. ManoByte became a HubSpot partner about four years ago after Dean heard a HubSpot podcast that seemed to offer a solution.
"We were always about inbound but we just weren't calling it inbound… HubSpot gave us the tool set to be able to execute and to prove what we knew we could do." – Dean
Millennia Technologies, a ManoByte client, saw a 4,000% increase in web traffic and a 1,500% increase in sales leads after the first year.
ManoByte is currently a HubSpot Platinum Partner and is working its way toward Diamond Status.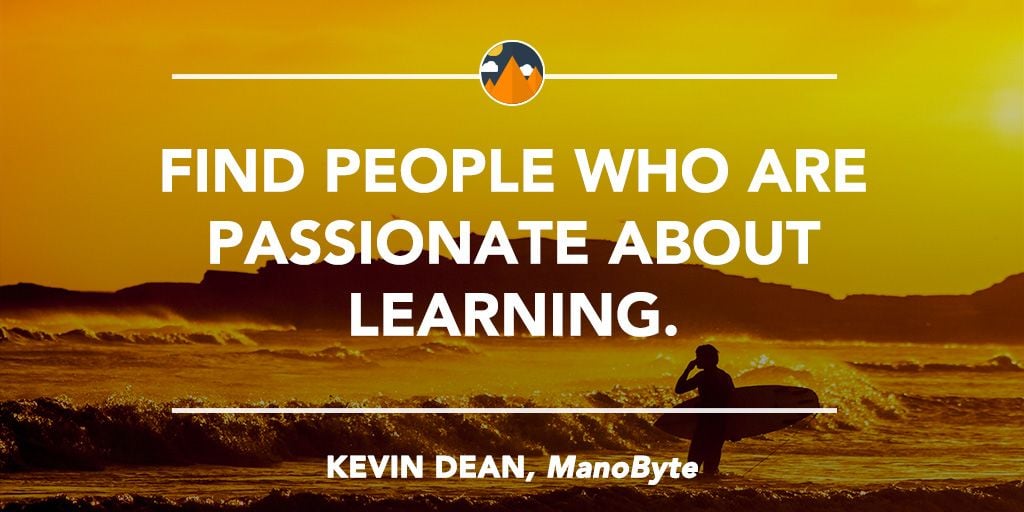 The Employee Question
Since joining HubSpot, the ManoByte team has grown from three people to 18. 15 of them work in the Michigan office, while the other three work remotely.
"We're looking for talented people who have the desire to learn… The big key is someone who's passionate about learning because there aren't people coming out of school with inbound marketing degrees." – Dean
ManoByte's employees are divided into three sections:
Designers/developers
Inbound marketing consultants
Content developers
Each employee within each of the sections has his or her own vertical specialization. "We try to be very niche. We focus on customers that we know we can add value to, customers whose personas we really know… That allows us to scale and that allows us to add greater value quickly to our customers." – Dean
Dean's biggest struggle is hiring salespeople who understand inbound and have the ambition to be proactive about making sales.