Hiring Smart and Managing a Virtual Inbound Marketing Agency Team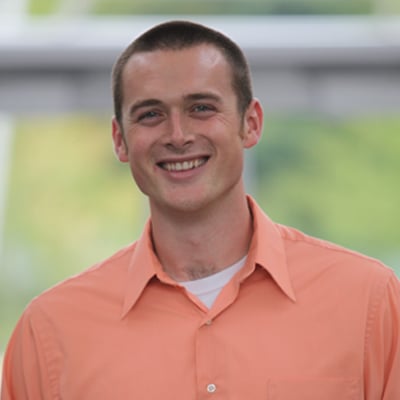 Andrew Dymski
I'm a Founder at ZenPilot where I help marketing agencies buy back time by developing the processes and systems they need to scale without reinventing the wheel for every client. I'm co-host of the
Agency Journey
podcast where each week we interview an agency owner, consultant, or author.
Practicing Inbound on Yourself
The Center for Sales Strategy has a long history of delivering success to their clients. With a 90% client retention rate over the past 30 years, you could say they have figured something out. How, you ask? Matt Sunshine, Managing Partner, says, "we over-deliver." They place their clients at the center of everything. This has helped the Center for Sales Strategy build a dominant business in the media industry.
Always trying to stay ahead of the curve, the Center for Sales Strategy started using inbound. They saw their leads begin to grow. With a background in sales performance, mastering inbound seemed like the missing piece of the puzzle.
For years, clients had been asking for help with their sales pipeline. With inbound marketing, they found the solution. In 2012, LeadG2 launched as the inbound division of the Center for Sales Strategy.
At their core, they're a sales performance company, a philosophy which bleeds through into LeadG2. From the start, their focus has been on delivering leads. LeadG2 doesn't get distracted with fancy designs or fluffy metrics. They keep their eyes on what business owners are looking for: more leads.
Struggles with Under-Pricing
The transition to an inbound marketing agency hasn't been a smooth ride. Early on, LeadG2 signed on clients at a lower rate under the agreement that the client would creat their own content.
When entering into an inbound partnership with a company,there is no time to waste. The on-boarding process needs to happen like clockwork.
Early on this process, things would get off track when clients failed to produce content. Despite reminders, they still struggled to have clients submit content within the deadline.
Things needed to change. Today, they no longer allow clients to serve as the primary content creators in a partnership. The heavy lifting now rests on the LeadG2 team. A client can still augment the content calendar with internal blog submissions.
On-boarding new clients is about a lot more than creating content. Teams have to meld and gain an in-depth understanding for the new business.
Buyer Persona identification and creation process is a key part of an inbound partnership. This is a process that Matt feels they have mastered over the past few months. Part of this success comes from assigning clear ownership. There is a member of the LeadG2 team that is solely focused on building persona with new clients.
This makes Matt feel confident that they're not letting anything through the cracks.
As a HubSpot Platimum partner agency, LeadG2 isn't done improving. Matt's goal is to on-board a new client in 30 days. They're not there yet, but they continue to add and hone new processes to get them there.
Finding Time to Write a Book (Then Leverage It in the Sales Process)
The ability to communicate a message is a vital skill for a leader. Matt says that the process of writing a book helped him narrow in on his message. Through Getting Prospects to Raise Their Hand, Matt shares his inbound vision.
The 6-month process started with an outline. From there, Matt took things one chapter at a time. Matt shares that the process of writing helped the ideas to come alive. Breaking things down into smaller chucks allowed him to tackle the project in a reasonable timeframe.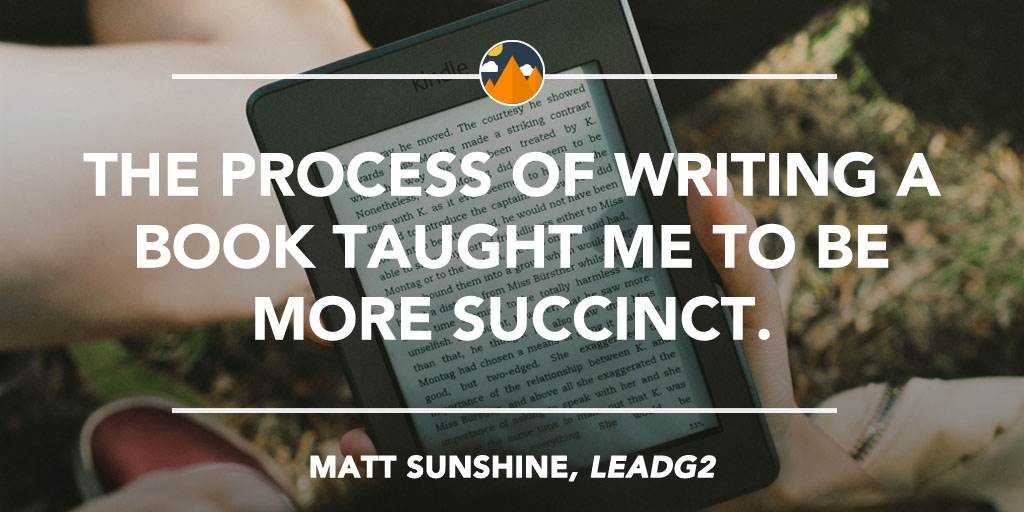 For an executive to take the time to write a book, there needs to be a clear return on investment. For LeadG2, it didn't take long to see the fruit of Matt's work.
Today, they use the book as part of the sales process. When working with a client who isn't yet sold-out on the idea of inbound marketing, they ask the prospect to read the book.
Matt says that the process plays out something like this:
"If you agree with what is in the book, then we're the people to work with. If not, no worries."
The book writing process helped Matt hone his message. It also helps the agency communicate their vision to prospects. Both are big wins for the LeadG2 team.
Hiring Smart and Managing a Virtual Team
LeadG2 is unique in that they are a HubSpot Platinum partner agency, but virtual. In fact, they were virtual before virtual was cool. Starting back in 1983 (that is before the internet in case you missed it), they have been managing a remote team.
One big advantage that comes from a remote team is new talent acquisition. When they have a need, they can select the best talent to fill their needs. Location doesn't restrain them. The world is their talent playground.
Another bonus of the remote team is that they have team members spread across timezones. This aides the client servicing process and their perennial success in client retention.
Managing a remote team comes with a set of challenges. Time tracking plays an important role for the LeadG2 team. Matt shares that a struggle of working from home is the temptation to never leave work. Having his team track their time helps Matt make sure the team is living in balance.
Matt also leverages time tracking to make sure they're within scope on client projects. If things shift too far one way or another, they can zero in and identify issues early on.
Turn Talent into Performance
For Matt, to scale a company requires a disciplined hiring process. "It is better to loose sleep before you make the hire, not after the hire." Matt says. The hiring process makes sure that they hire the right talent for the job and the right fit for the team.
The hiring process starts with a talent interview. In this interview, they screen out candidates who don't have the desired talents. This is a static interview and is repeatable each time a specific position becomes open.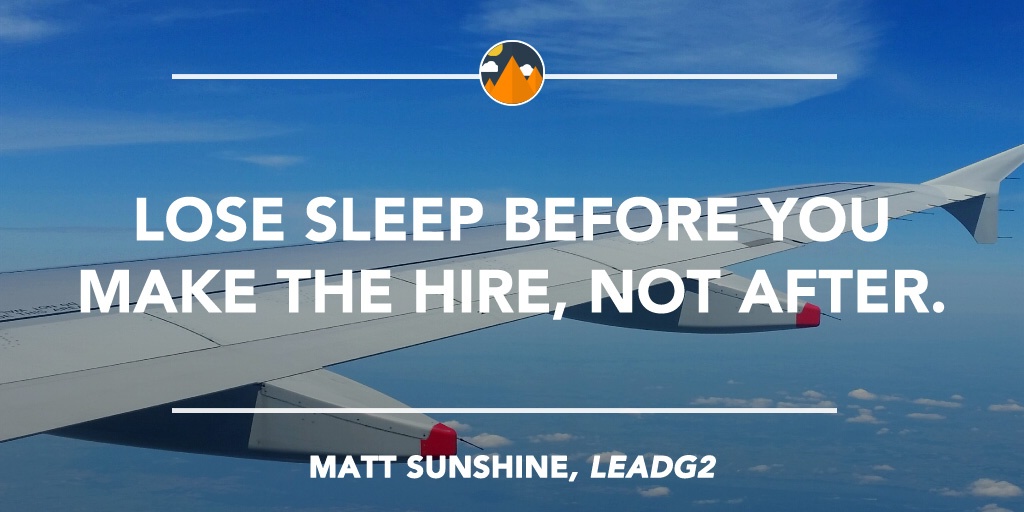 The second phase in the hiring process is a fit interview. Everyone who has passed the talent interview is screened to find out if they're a good fit for the agency culture.
LeadG2 is looking for a specific type of person to join their team. Over the years they have established a "Reason for Being." This is like an agency culture code. Reason for being is to turn talent into performance.
Each team member at LeadG2 seeks to follow these three guiding principles:
Integrity
Quality
Responsiveness
Everyone in the organization, regardless of job title, lives and breaths these three things.
Building a Talent Bank
With such a tight standard for new positions, Matt can't sit back and wait for applicants. He is constantly interviewing for agency positions, even with no current openings.
Matt uses a nominator process. He sends messages to his network and recruits from their social circles. Asking the question "Who do you know that.." gets the ball rolling:
Who do you know that always delivers amazing results?
Who do you know that works independently?
Who do you know that gets energized with lots of plates spinning?
On a regular basis, Matt shares this message. He uses Twitter, LinkedIn, and emails to members of his network.
When he gets a name from someone, he follows up with a quick conversation with the recommended person. If they pass an initial screening, he adds their name to the talent bank.
They never have a position open at the time, but operate under the assumption that they may in 3-6 months. This process helps Matt and the LeadG2 team select the best, don't just find someone who wants a job.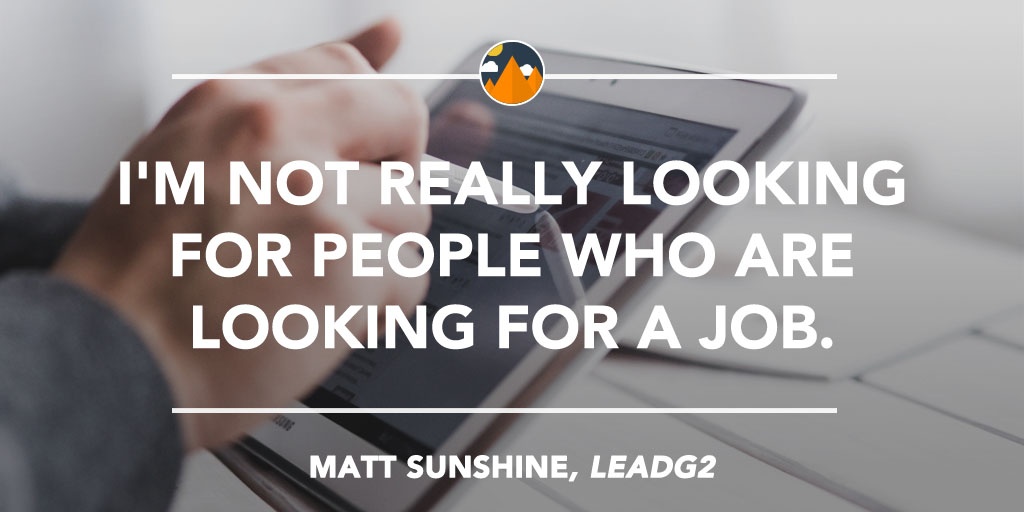 Early in their agency life, LeadG2 struggled with over expansion. The balance of hiring new talent and building the client portfolio to support them is a challenge. Now they supplement with freelancers when they need to fill talent gaps. This prevents the costly mistake of hiring a new team member only to let them go several months later.
Relying on a team of quality freelancers can give you capacity in a pinch and help prevent over-hiring.
Tools Recommended by Matt: