How to Keep Client Outcomes at the Center of Agency SOPs with Brent Weaver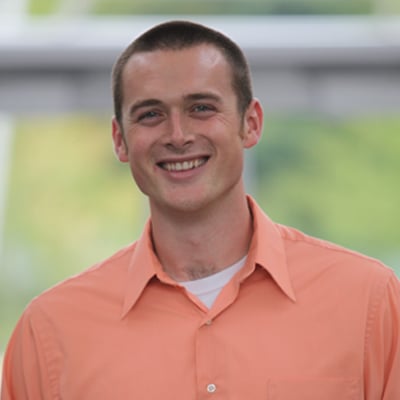 Andrew Dymski
I'm a Founder at ZenPilot where I help marketing agencies buy back time by developing the processes and systems they need to scale without reinventing the wheel for every client. I'm co-host of the
Agency Journey
podcast where each week we interview an agency owner, consultant, or author.
Brent Weaver is the founder of UGURUS and the author of the book "Get Rich in the Deep End." UGURUS helps digital agencies get more leads, win higher-value deals, and delight clients. A key to their secret-sauce is helping agencies zero-in on the audience they serve and become respected as experts by that audience.
Brent has developed a 5-part framework that walks through how all this works in his new book "Get Rich in the Deep End." Go buy his book to learn more about his process and put it into practice.
We kicked off our conversation discussing the hidden benefits of serving an audience and solving their costly problems.
Create Agency IP by Solving the Same Problems for Similar People
Brent shares that establishing this IP is the key to allowing owners to step out of operations.
Solving these problems over and over again makes your team experts in their craft. This focus unlocks insights that are unique to your agency.
Applying these insights to more and more clients increases profitability and reduces complexity.
It's better to be known for delivering outcomes than creating websites, designing ads, or wiring together an automation tool. When you serve a market, you can know their problems (and the solutions) better than they do.
Framing SOPs Around Client Outcomes
Everyone knows they need SOPs, but they're hard to get right.
It's common to go to all the effort of creating SOPs only to leave them on the shelf because every client application is slightly different. This happens when "what" you do for clients is driven by response instead of leadership.
Brent says it is far better to frame your SOPs around the outcomes the customer desires. Does your client want leads? Then optimize SOPs for the activities that generate leads the fastest. Does your client want to launch a book? Then optimize SOPs to get them to market as fast as possible.
The focus is not to create a process that produces a perfect website or places their brand on every channel possible. The focus is to find the process that most efficiently accomplishes their desired outcome in as little time as possible.
Improve the Process with Each Implementation
It's hard to improve at a task that you don't often complete. The key to building mastery is repetition.
When you focus on the process that most efficiently accomplishes your client's desired outcome, you allow your team the opportunity to master their craft through repetition.
This path to mastery unlocks efficiencies and new ways of doing things.
With eyes on the client's desired outcomes, you are not limited to improving the way things have always worked. It puts your team in a position to use their minds, to think of more creative and effective ways of better serving your clients.
In Summary
Creating unique agency IP, building repeatable processes, and constantly optimizing those processes are all necessary steps to build a business that can thrive without the driving personality of the owner.
These profit-generating benefits sit just on the other side of the hard decision that makes every other decision easy. Make the hard decision to serve a market and enjoy the freedom of focus.
You can learn more about Brent Weaver and UGURUS on their website and you can pick up a copy of Brent's new book at OwnYourMarket.com.