How Eric Baum is Leading Bluleadz to 200% Growth in 2015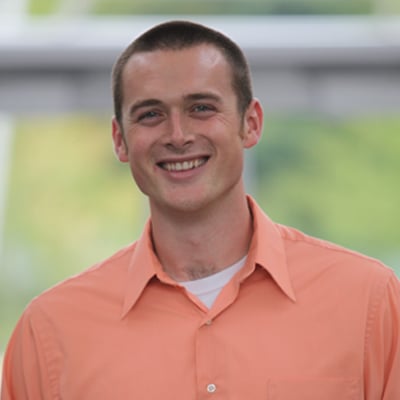 Andrew Dymski
I'm a Founder at ZenPilot where I help marketing agencies buy back time by developing the processes and systems they need to scale without reinventing the wheel for every client. I'm co-host of the
Agency Journey
podcast where each week we interview an agency owner, consultant, or author.
In Episode 008 we're excited to bring Eric Baum from Bluleadz to share his Inbound Agency Journey.
Eric is a serial entrepreneur who came to inbound out of necessity and is now scaling an agency in Tampa.
Episode Breakdown:
Back in 2006, Eric was the owner of several plumbing franchises. The cost of calls was too high to sustain the business, so Eric jumped headfirst into online marketing. By employing a new website, SEO, and PPC, Eric was able to slash his cost per call from $365 to $45.
With this experience, Eric opened his agency with over 35 other plumbing franchises eager to duplicate his success. Since then, Eric has sold off the plumbing businesses and now gives 100% of his focus to his inbound agency, Bluleads.
In this interview, Eric pulls back the curtain and shares several key critical processes to servicing their clients. He also shares a brand new product they're launching this quarter to help sales teams close all the leads that Inbound is generating.
After chatting with Eric, it struck me how committed he is to investing in his agency. He has paid to have his team trained by Paul Roetzer from PR20/20 (Marketing Agency Insider) and they use some of their processes in their client reporting. He has paid Marcus Sheridan from The Sales Lion to come into their office and spend time with their team.
I thought it was so cool to see a community that was willing to help each other out and a CEO that was willing to invest in his team like this.
Hope you enjoy this interview with Eric. Please take a second and shoot him a tweet to say thank you for sharing all his inbound marketing agency expertise!
Tools Eric Recommends:
How to Contact Eric: