On-Boarding New Agency Employees with IMPACT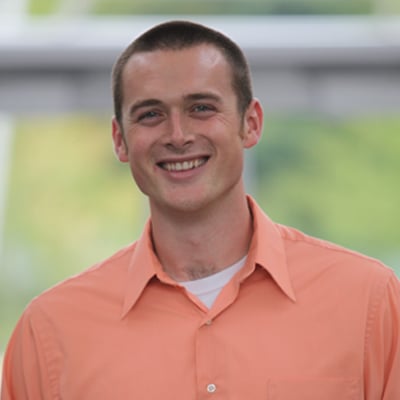 Andrew Dymski
I'm a Founder at ZenPilot where I help marketing agencies buy back time by developing the processes and systems they need to scale without reinventing the wheel for every client. I'm co-host of the
Agency Journey
podcast where each week we interview an agency owner, consultant, or author.
Every inbound marketing agency starts out at the same point. It is one or two people with an idea. As this idea grows, it requires more and more external support. Sustainable growth requires a team.
An inbound agency team can take many forms. Some opt to keep their team lean and put the focus on empowering clients. Others seek to build big teams that can function as an external marketing department. Others look to build teams of talented people that can fill multiple roles.
No matter what framework you use to build a team, you need to know you're hiring the right people. Today we welcome Bob Ruffolo and Natalie Davis from IMPACT Branding & Design to Inbound Agency Journey.
They're brand new HubSpot Diamond Partners and know a lot about building an agency to scale.
In the beginning, it is easier to hire based on pain. As you grow, you need more systems and processes to support them. Historically they have hired young talent. They're cheap and can be trained up. Now, they're looking to hire more experienced talent. This is a part of the movement to reach the next growth ceiling they're facing.
Starting the Team Small
For Bob, things started out small. He worked to build the agency with the help of a business adviser. It was while working on a side project that Bob ended up making the connection that would change the business forever.
Tom DiScipio was the first hire Bob ever made. Bob thought he was filling a need for a graphic designer. What he didn't realize was he was actually hiring a future business partner and lifelong friend.
Natalie Davis joined soon after as employee #3. She started as a social media intern. When she came on full time, she was social media manger by title. As we know, titles don't always tell the whole story. In reality she turned into jack of all trades. With a young and growing agency, you need all hands on deck.
What Comes After Diamond?
When IMPACT made the shift towards inbound, she transitioned into client management. Through this role, she began to expand into process management and documentation. This gave her a detailed understanding of the processes that drove the business.
Today, she serves as Director of Talent for IMPACT. This roles covers recruiting and sourcing of new talent. She takes point of employee on-boarding and orientation process.
Talent retention and talent happiness are new things on her plate. As someone who has seen the agency at three people grow to become one of HubSpot's leading partners, she sees something exciting coming. She envisions her role growing to help the IMPACT team realize their career goals. They don't just want to be another place to work. They want to be a place where young people can join and grow.
A key to attracting and retaining talent is caring about their future. They need to framework and education to know that they're on a good path. They're looking for a path that is good for them and good for the agency. Natalie and Bob are excited to help them realize that path at IMPACT!
4 Ways to Attract the Right Team Members
To have the opportunity to grow talent, you first need to attract it. Over the years, the IMPACT team has learned a lot about how and where to attract talent.
Sadly, these lessons have been hard-learned by many bad hires and poor fits. Bob shares that handing over the reigns to the hiring process too early ended up hurting them in the long run. It is important to find areas where a CEO can delegate, but a team is the agency. If hiring isn't done right, you won't have a business to manage at all.
Today they rely on four primary channels to attract talent into the agency:
Through their site
Paid job boards like Indeed. Angel list is a cool tool to help identify people who are interested in working with you.
Individual outreach to LinkedIn talent
Leverage the network of your team
Over the years they've worked to improve the hiring process. One way they've done this is through homework in the application process. Inbound Certification is now a requirement to even interview with IMPACT.
If you're lucky enough to receive an offer, then HubSpot certification is a part of the on-boarding process. The goal of the employee on-boarding process is to educate, acclimate, and involve the new team member as quickly as possible.
If someone is lagging behind during the on-boarding process, this is a red flag. If the team notices a new member lagging, they're going to have a conversation. This conversation kicks off a 30-day period of notice to get things together. If the team doesn't see the new team member getting things together and their overall progress improved, they're let go.
How do you on-board a new employee?
They use a 30 day on-boarding process to take new hires and get them up to speed.
Identify their professional goals right where they're hired.
IMPACT orientation: values, mission, vision, history, and introducing them to the team.
Meeting with the leadership team to understand what that team does.
Complete training and get integrated with their team.
After about a month on the team, they're sinking into deeper parts of their role.
They use a pod-structure where different people manage accounts.
In-Depth Employee Performance Process
The performance process doesn't end when a new team member is on-boarded. It continues for as long as they work at IMPACT.
Through the process, employees grade themselves on how they feel they're lining up. They grade themselves against the agency core values and their proformance against their quarterly objectives. They then fill in what they're thinking about IMPACT.
Next, this goes to their supervisor. Each supervisor reviews the assessment submitted by each team member. After review, there is a personal meeting to discuss how things are going.
The results of this process are amazing. Rather than create a complicate bureaucracy, it has proven to be a freeing experience. It is an opportunity for each team member knows where they stand. This empowers them to perform to their highest levels. It also gives supervisors an opportunity to listen to each team member and share constructive criticism.
Connect with Bob and Natalie:
Resources Shared by Bob: