5 Ways to Caffeinate Your Agency's Brand
As agencies, we take on a lot. New clients, responsibilities, and opportunities.
We put our heads down to crank out research, plans, campaigns, and website developments for our clients. We do incredible work and by the time we look up, sometimes we realize that we've neglected doing one thing—putting back into our own agency.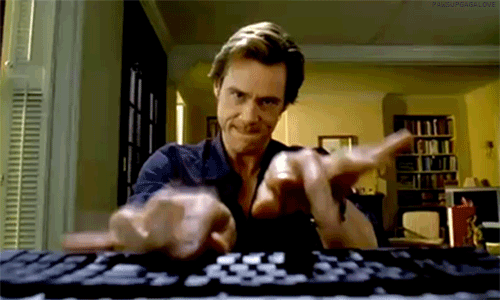 It's easy to get entrenched in client work. I'm not saying to do any different—we're in business to lead our clients to growth. That's never an excuse, however, to forget about treating our agencies like our number one client.
Going into this conversation, I'm not advocating that you take the wrecking ball to your brand. I don't know the situation—maybe a wrecking ball is right or maybe a little refresh is what the doctor ordered.
What I do know is that at times, our brands as agencies can get a little tired. Again, the reason is because we're busy with our client work and work on our own identities fall by the wayside.
Here are five ways to caffeinate a tired agency brand:
1.) Clearly Identify Your Ideal Customers
The root of all knowledge in our industry is this—knowing your ideal customers.
We advocate that our client's hire us to help them understand their three-to-four ideal customers. This helps us laser-focus our efforts.
As an agency, your job is no different. In order to grow a thriving agency, you need to identify who you work best with. Is it a particular industry? Is it a particular format of company? Is it companies with a minimum of $10 million annual revenue?
Knowing Your Ideal Customers Affects Messaging
Take the time to deep dive into this process and come out on the other side with your ideal customers. By doing so, you'll know exactly what messages you need to put out there. This will effect the messaging, graphic representation, and structure of your brand.
Knowing Your Ideal Customers Affects Content
This will also guide the content your brand is creating. If your vertical is real estate then you'll know to give your marketing messages an intentional real estate twang.
2.) Upgrade Your Fonts and Add An Accent Color
If your brand has built name and logo recognition, it can do more harm than good to re-do either. In some cases, a rebrand might be appropriate, but if you've been in business a while it's not always wise.
To breathe some fresh life into your brand, sometimes it's the little things that make all the difference.
If it's been a while since you updated what fonts you use, I'd recommend that you consider it. A new font family for your brand doesn't take away from your recognition. When done properly, it only enhances and refreshes it.
Here's where a new font family can make a difference:
On your print materials (if you use them)
On your website
On graphics created for digital use
Recently, we refreshed our logo. We added a two-tone shadow and updated the font. These were subtle tweaks, but they make all the difference.

An accent font can also give your brand a new spunk. Find something that compliments your current color set, but gives it a definite edge that you can leverage for visual power.
3.) Make Everything Consistent
We were the biggest offenders of this one ourselves. We were using four different email templates, two completely different site iterations under the same roof, different eBook templates, and so forth and so on.
When it comes to branding, consistency is key. If you're off-guard for one moment, your team will pull your visual and written brand in different directions. Before you know it, you'll be chasing after them with your pants down.
Consistency is strength. If you can create a consistent representation across all platforms, you'll be in better position to impress and win over prospects. The worst possible situation is a prospective client going, "Wait, is that the same brand?"
We underwent a massive consistency push. We elected or redesigned all of our templates. Now we have one email template, one site iteration, and one eBook template. We've selected a set of fonts, colors, and language to keep our team pushing the brand in the same direction.
By undergoing this process for your agency, you'll sharpen and awaken your brand's full potential.
4.) Document Your Brand and Share It with the Team
Once you've won the consistency war, you need to document your guidelines. Your team needs a centralized place to go when they have questions on how the brand interacts with the world.
Your current team might be on the same page, or you might be keeping an eagle eye, but what happens if you get a new team member? Or you're suddenly out of the picture?
Our philosophy for creating a scalable agency is to extract the ideas and methods. They have to be documented in a system that can be followed by anyone—present or future—on your team.
Don't Make It Boring!
I was once in a meeting discussing branding with someone. They poked their head around the corner and requested something from someone sitting in the cubeland outside the conference room. The person brought them a binder that nearly overturned the table when they set it down.
This was their brand style guide binder. It was a monster!
If you give your team a monster, they most likely won't read it. Keep things simple, clear, and interactive.
The coolest brand identity guidelines I've ever seen is Uber's. They created a subdomain—brand.uber.com—and crafted a fun experience. This makes it easy for Uber drivers, partners, and employees to pull the right specifications with a smile on their faces.
Present It
If you want your team to take the guidelines seriously, you have to present it. Have someone on your leadership team step up to review the highlights of the guidelines during your next meeting or conference call.
This will introduce your team to the style guide, emphasize the importance, and make them aware of some key points.
Simply emailing something like this out isn't nearly enough.
5.) Update or Redesign Your Website
We've entered a period of time where a lot of inbound agencies have eerily similar websites. Beyond that, we also see outdated websites that need a whole lot of love.
Your website isn't just a placeholder. I think we can all agree that your website is a place to attract and convert visitors.
I take this a step further though. Your website isn't just a conversion mechanism. It is a member of your team. Equip this member of your team to look and perform its best. In the marketing and lead generation sense, this team member is arguably the absolute most important.
Make Time to Caffeinate Your Agency's Brand
Now is the time to take action on your most important client—yourself.
Book time with your team to begin exploring the ways you can add pep to a tired brand. I promise it will be worth every single moment you put into it.
Have you read the Agency Freedom Manifesto?
It's time to build an agency that serves you, not vice versa.
Read the manifesto and start your journey to freedom.
Read the Manifesto