The Secret to Long-Term Client Retention for Marketing Agency's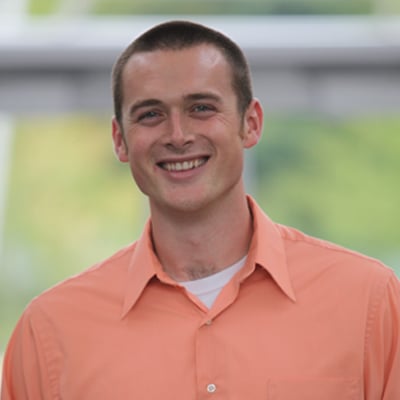 Andrew Dymski
I'm a Founder at ZenPilot where I help marketing agencies buy back time by developing the processes and systems they need to scale without reinventing the wheel for every client. I'm co-host of the
Agency Journey
podcast where each week we interview an agency owner, consultant, or author.
I remember the experience like it was yesterday. We had just signed our second inbound marketing retainer client. I was so excited, I had to look down to see cloud nine!
This new value-based retainer model was the way to run an agency – I was convinced.
Ideas for new eBooks and blog posts were flying through my head faster than I could write them down. This was going to be awesome. I knew we were going to crush it for this client.
Things started off so well. The first batch of posts went out, eBooks got developed, and everything seemed fine.
We hit the six-month account review and the stats looked good; the numbers were trending in the right direction. "I really know what I'm talking about!" I remember thinking to myself.
Then it hit me like a freight train. We were out of content ideas. New ideas we did have didn't seem to fit with the eBooks we had created initially. Things were a mess and everything felt scattered.
There wasn't a plan to scale our efforts beyond that initial blast of ideas. Worse, in hindsight, I realized that there was virtually no organization to our up-front whirlwind of activity.
What I lacked was structure to our inbound marketing strategy. I needed inbound marketing campaigns.
🎁 BONUS MATERIAL: THE DISPATCH [WEEKLY NEWSLETTER]
Join 9,360+ agency leaders improving their agency ops, culture, and results.
Subscribe
---
What is an Inbound Marketing Campaign?
Inbound marketing campaigns are a smart way to organize your inbound activity. There are three basic, clear-cut boundaries that define an inbound marketing campaign:
Clear Start Date
Clear End Date
Specific, Measurable Goal
With these defined boundaries, it becomes possible to measure the impact of every element of your marketing activity. You're positioning yourself to look back on a campaign, determine whether or not it succeeded, learn from the experience, and improve intelligently.
Inbound marketing done right brings together many different types of activity. This activity ranges from planning and executing to measuring and adjusting, and everything in between.
As a marketing agency owner, the challenge is compounded by the number of clients you're managing. It's like a headache that exponentially grows with time. There has to be a better way!
What Are the Benefits of Inbound Marketing Campaigns?
Improved measurement of marketing activity.
Organize deliverables around a central goal.
Scalable model for selling services.
Two Types of Inbound Marketing Campaigns
There are two types of inbound marketing campaigns: campaigns organized around an activity, and campaigns organized around a calendar.
There are pros and cons to each type of campaign, which we will dig into in a little bit. First, let's define both types of inbound marketing campaign.
Conversion-Based Campaign
In a conversion-based inbound marketing campaign, a transaction is the central goal.
A transaction doesn't have to be monetary to qualify. It can also be an exchange of information. Here are a few examples of transactions that could be the focus of an inbound marketing campaign:
New customer
Free trial sign-up
Webinar registration
eBook download
Blog subscription
Each of these transactions have one thing in common: a conversion form (often on a landing page).
This is the place where the transaction takes place. In a sense, the entire mission of your inbound marketing campaign is to make sure the right people find that conversion form, at the right moment in their Buyer's Journey, and take the right action to trade their valuable information (contact info, credit card details, etc.) for the value you're offering (product, content offer, etc.).
Simple, right?
That's why they pay you the big bucks 🙂
With the goal of the campaign in mind, we as marketers can now crack open our tool kits and get to work promoting the conversion form or landing page. We use deliverables to make this happen.
A deliverable is any marketing element that assists in educating and directing a prospect toward the desired point of conversion.
Here is a list of deliverables that inbound marketers are using everyday to promote conversion assets:
Blog posts
Emails to specific persona-driven segments of your database.
Marketing automation workflows
Facebook ad campaigns
Social media postings
Calls-to-Action (CTA's)
Guest blog submission
The focus and next step communicated in each of these deliverables points toward the point of conversion (the eBook landing page, the sales page, the webinar registration page, the special event reservation page, etc.).
Calendar-Based Campaign
Got to be honest with you, a conversion-based inbound marketing campaign is my favorite. In an ideal world, all inbound marketing campaigns would be conversion-based – they just make so much freaking sense!
But, as we all know, not everything is perfect (especially when clients are involved)! This is why it may be necessary to organize your inbound marketing activity in a calendar-based campaign.
Here are a few examples of calendar-based inbound marketing campaigns:
Monthly blogging schedule
Regular newsletter
Short-length retainers (Q1 Inbound Marketing Activity)
A calendar-based inbound marketing campaign still has the same core elements of a conversion-based campaign:
Start date.
End date.
Goal.
The primary difference comes in the goal. Depending on the complexity of the inbound funnel in place, the goal will likely focus on activity-based metrics such as visits, clicks, likes, etc. If it is a simple funnel with conversion points, then leads could be a goal as well.
This type of campaign is best used for clients that are on low activity retainers.
For example, if you have a client where you've built the funnel at the beginning of the engagement and are focused primarily on promoting one or two different offers through a blog schedule of one post per week, a calendar-based campaign could be a good fit.
Which Campaign Type is Better? Your Call
Every client and engagement situation is going to be a little different, we all get that. The more standardized your process, the more profitable your agency will become over time.
By organizing your inbound activity into conversion-based or calendar-based campaigns, you're laying the framework for continual improvement over the life of the account.
At GuavaBox, our inbound marketing agency, we like servicing based on conversion-based campaigns.
In our model, a campaign is created around each Awareness Stage resource that is developed. These resources are promoted through a collection of deliverables over a three-month period.
The quantity of Awareness Stage offers and deliverables to promote those offers within each campaign is contingent on the Inbound Marketing Partnership package at that point in time.
Interested in learning more about how you can use the power of inbound marketing campaigns to service your clients and attract new prospects? Talk with our team.