Who to Hire First: The Project Manager or Sales Person?
One of the most important — if not the most important—decision you will make as an agency owner is who to hire when building the team.
---
Who Should I Hire First?
It seems that in the early stages of growing the agency it most commonly comes down to deciding between hiring a project manager or hiring a sales person.
In this episode we discuss the issue of who to hire as you grow your team and some resources to help you find good talent along the way.
Specific topics we discuss include:
What events lead you to know that you need to hire another employee.
What are some specific factors to consider when deciding who to hire next?
Is there a clear answer to who should be hired first?
What are some resources agency owner's can use to look for talent?
I'm Growing—Now What?
In the beginning, getting an agency off of the ground is a challenge. As an owner, you begin to land a few clients and understand what it takes to service them. Eventually you hit a point where there aren't enough hours in the day and something needs to change.
At this point you (and a partner if you have one) are handling client work, sales, operations, marketing etc...
So here are some potential solutions:
Option 1: Hire someone to handle client work.
Option 2: Hire someone to handle the leads and actively prospect.
How to Decide
This is the part that takes some introspection. There is no "one-size-fits-all" answer so there are a few key questions to help guide you in the right direction.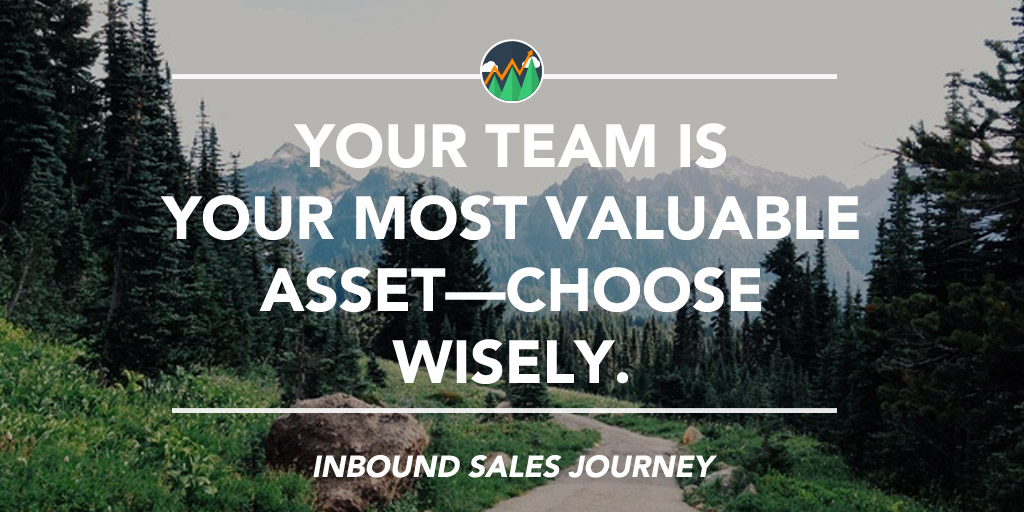 Here are a few to ponder:
What systems do we have in place to make the next hire successful?
Do we have the capacity for new work?
Which position will help us achieve our goals quicker?
Are we filling a spot of need or discomfort?
What are our strengths and what are our weaknesses?
Take these questions and answer them as honestly as possible. The answer may not be what you would expect, and a lot of the time it probably won't be what you're hoping for.
Here's what I mean:
When Gray and Andrew were deciding on bringing on a project manager or a sales person they leaned toward a sales person. Neither of them really enjoyed sales (quite the opposite) and both did client work very well. However, instead of making the "comfortable" decision of bringing on someone to do they work they did not want to, they made the more difficult decision to bring on Ben (our PM) first because they could support him more easily.
So Who do I Hire First?
The correct answer: It depends...
Although that may seem like a lame answer it's the right answer. Look objectively at the position of your company and don't choose who you prefer, but rather who will help you get to your goals the quickest.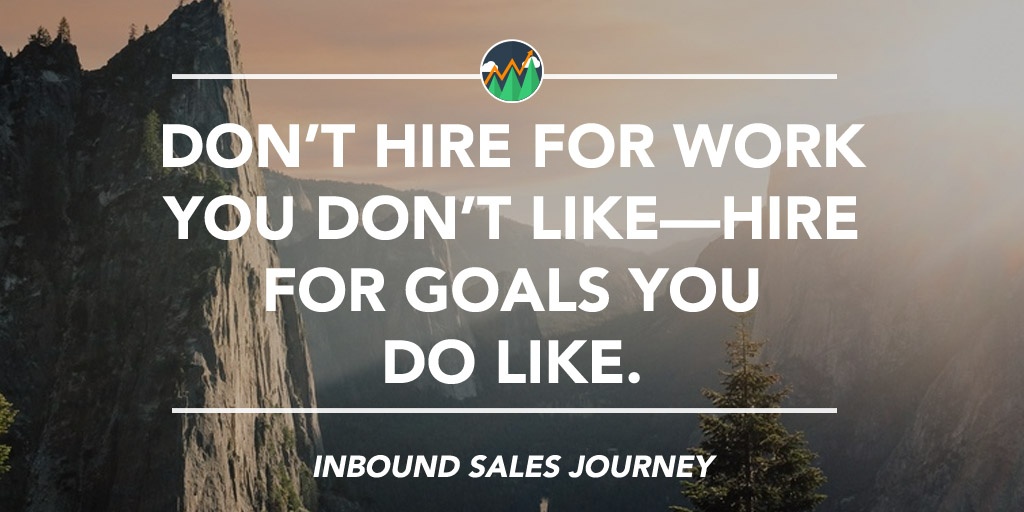 The answer I think is most commonly correct: Project Manager
I would lean toward hiring a project manager or at least someone on the operations and deliverable side of the company. Reason being, I think that an agency owner should be able to sell their own services. Whether they like to, or feel that they are the best at it is a separate issue.
Most agency owner's also have a pretty good system for managing the internal client work. This makes it easier for a project manager to come in and get up to speed quickly. Unless you have a proven sales system in place it will be difficult for a sales person to have success quickly.
Where Can I Find Talent?
Your Network
Your personal network is the best place to find good talent and one of the least utilized. Asking around to friends and family will let you know more about your potential hire than you ever could get out of an interview.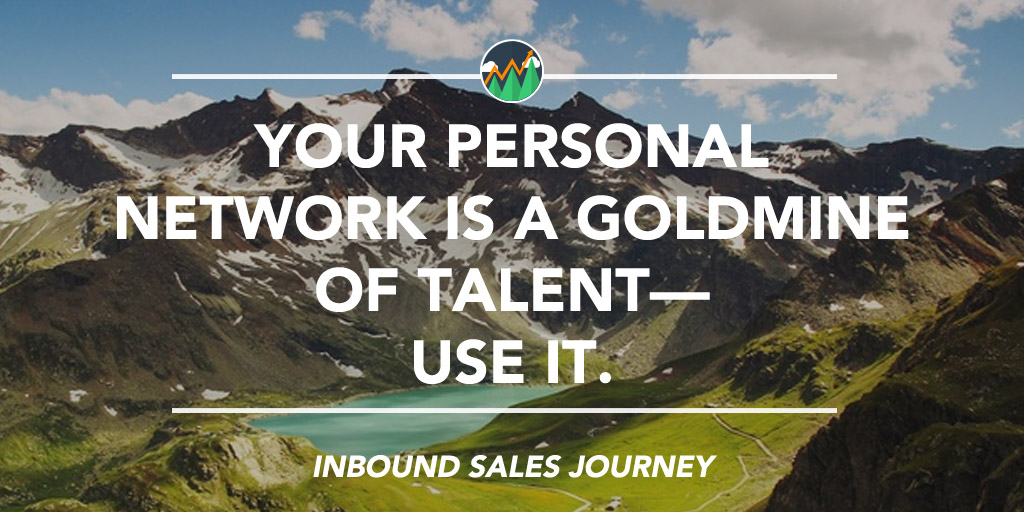 This is one of the best websites to get connected to as an inbound marketer. The amount of great content and ideas shared here is remarkable. It also has a great section for finding talent and if you cannot find anyone through your network I recommend checking here next.
Sales People
Good sales people aren't looking for a job. If they were a truly amazing sales person they would already have one. If you want a great sales person, you are more than likely going to have to take them from somewhere else.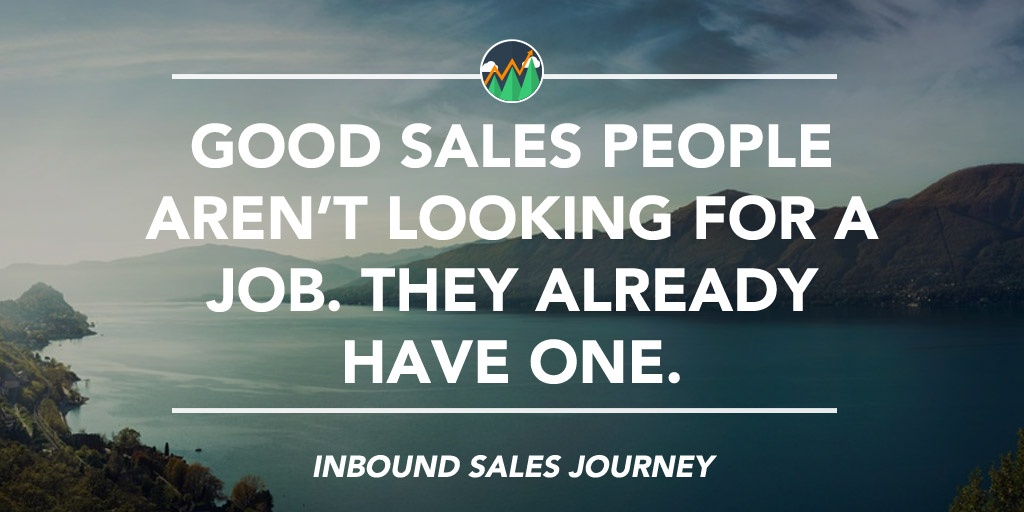 One thing I feel I need to say about this—truly great sales people love opportunity. Don't worry about not being able to pay them as much or not being able to offer them the benefits of their current job.
I left a very cushy income and great benefits to join GuavaBox and DoInbound. If the potential is great, the risk will be worth it and a good sales person will see that.
How to Connect with Ryan and Gray
Twitter:
Topics: Sales, Operations
Have you read the Agency Freedom Manifesto?
It's time to build an agency that serves you, not vice versa.
Read the manifesto and start your journey to freedom.
Read the Manifesto