How to Get Client Buy-In With a GamePlan Kick-Off
Buy-in is one of the most important things you can secure as an inbound agency.
After a client signs on the dotted line, you have a small window of time to earn trust and engagement. That's why you have to use your on-boarding as a springboard to get your clients excited and bought into inbound.
For us, the on-onboarding phase is accomplished during the GamePlan Kick-Off Session. This is a time where we gather all of the key players from our client's organization around the table. Together, we cast a vision for where we want to travel to and get the team around a central goal.
And if you're just joining us, the GamePlan is a strategic plan to unite an organization to the mission of systematically sharing answers to prospect's and customer's questions through helpful online content. It lays out the first 12 months of your inbound partnership.
Why Buy-In is Important
Buy-in is the difference between a long-living relationship and one that pitters out within a few months. As an inbound partner, we need to win over the entire organization.
Inbound is a concept that doesn't just effect the president or marketing team. It is a driving force that transforms the way customers are won over and thus affects the entire business.
You Need to Make Inbound More Than a Budget Item
Even if you were to limit it to a marketing perspective, the marketing department is one part of an organization. If the president looks at the budget and says, "What is this huge inbound dollar amount?" then you're the first ones cut.
Everyone from the president to the customer service team—and every single key player in between—has to understand the inbound idea. It's our goal as an inbound agency to make inbound a movement.
You Need to Create Outside Advocates
This is also an opportunity to create outside advocates. You might be surprised what champions emerge in your client's organization. Someone from customer service, production or fulfillment might raise their hands as your champion. From within the organization, they will help you win battles and accomplish the goals of your journey.
You Need Willing Content Resources
A struggle with content is a sign that you have a buy-in problem.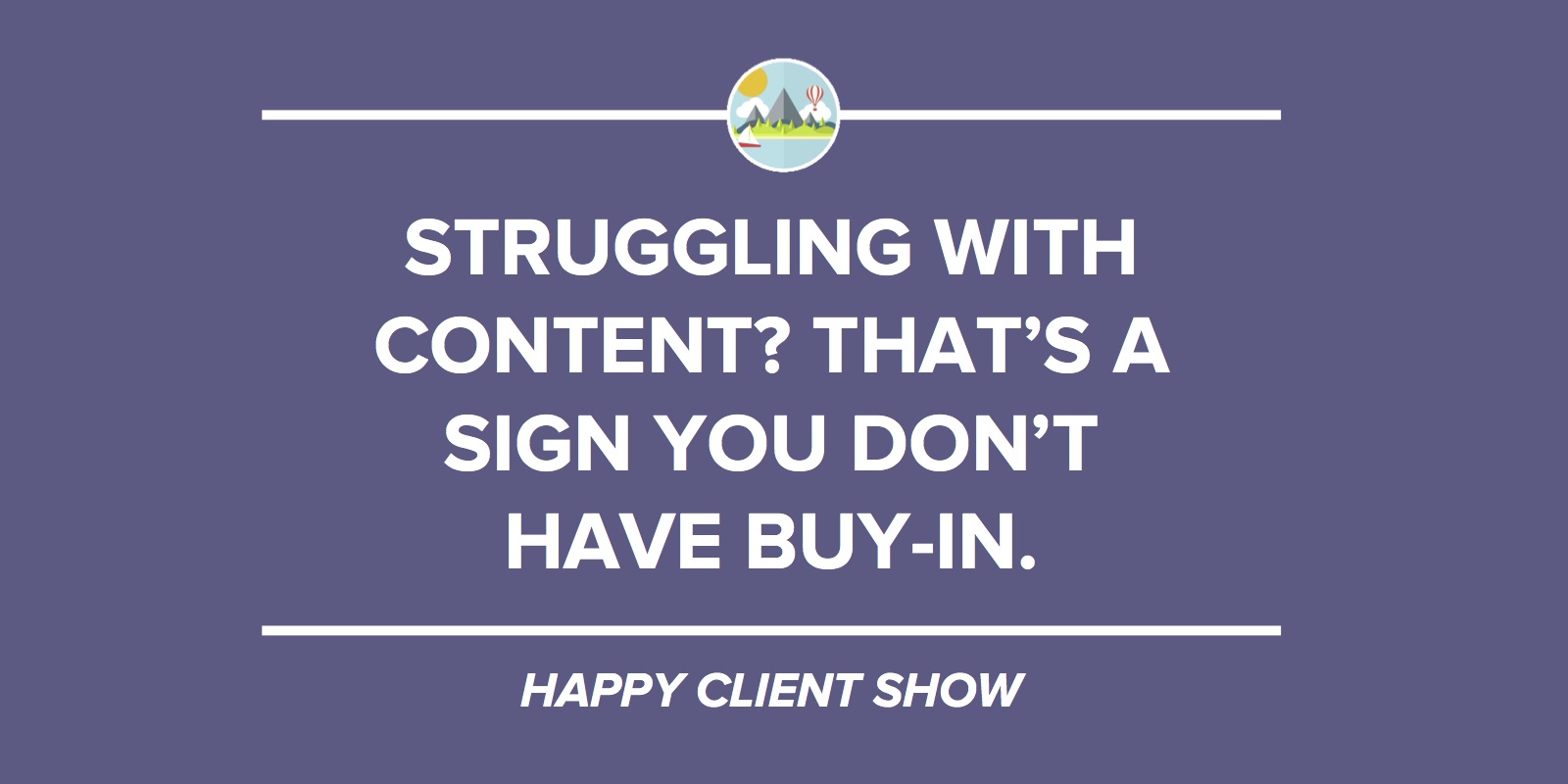 If your client says to themselves, "What's on my to-do list is more important than getting this agency a blog post or content" then you're in trouble.
During the buy-in process, we need to identify our champions and content experts. With these people at the top of the roster, we're on our way to a relationship that will delight.
How to Get Buy-In
Leverage the Process
An Inbound GamePlan is more than a stack of documents. It's a vital process that helps us unite our clients around a vision. It's that process that creates buy-in over various stages of movement.
The kick-off meeting is the single most important meeting we will walk into.
Identify Your Buyer Persona and Content Experts
Again, we need to discover who the best people are to talk to regarding Buyer Personas. Once we cultivate our understanding of who the ideal customers are for our clients, we need to cast a content outline. This content outline should reach far and beyond. It should be a quarter-to-quarter landscape. This way we can lean into our content experts to draw out content to fuel our engines.
These individuals become bought in through this process. They feel valued, trusted, and are fundamental to whether we win or lose at the end of the day.
Use the GamePlan Kick-Off to Bring Key Players Around the Table
The kick-off meeting is a great opportunity to get all of the key players around the table.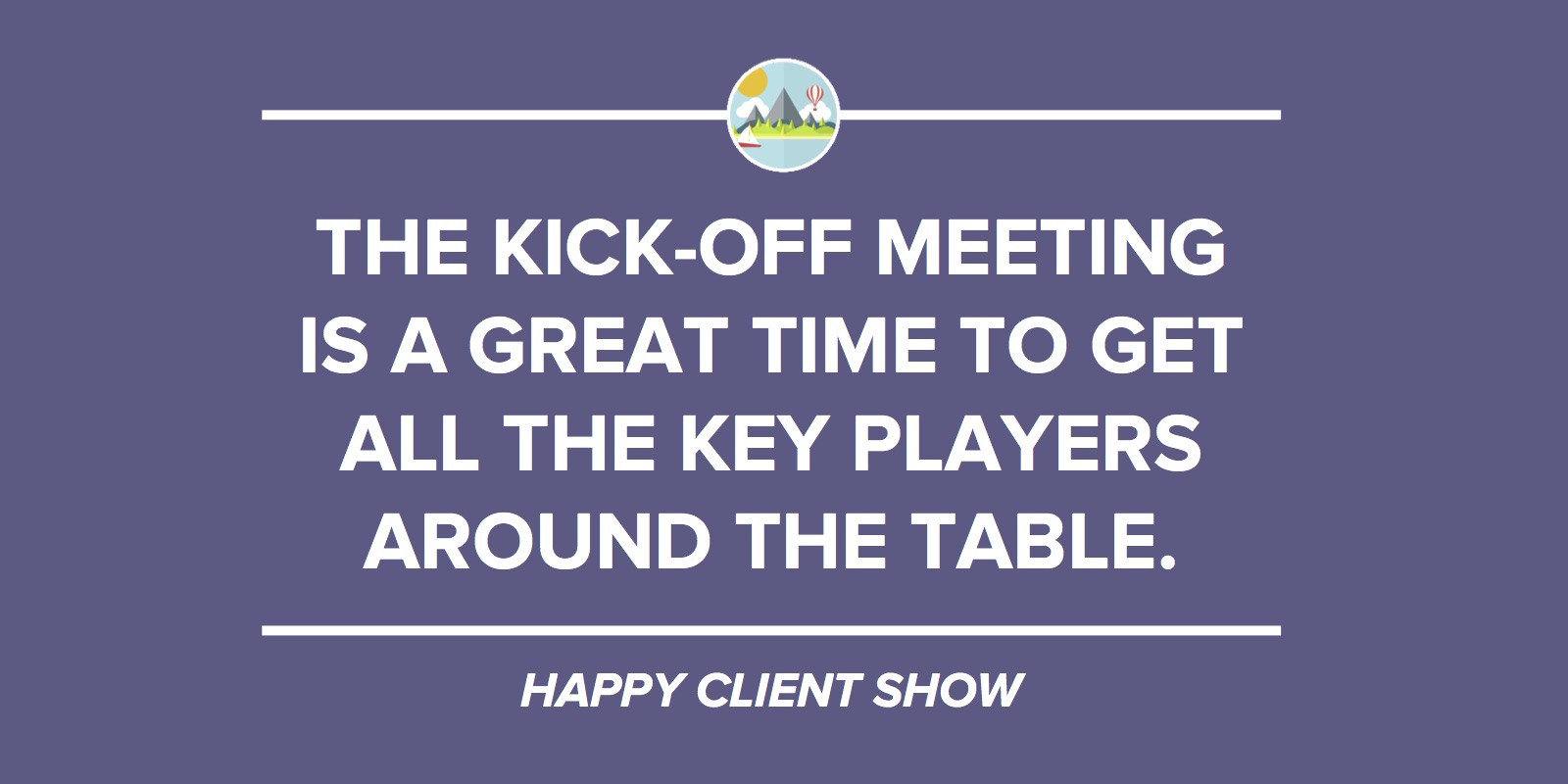 There might be push back on this from marketing or the president. The truth, however, is that again inbound affects everybody. It's an internal culture change that requires the insight and buy-in of sales, customer service, fulfillment, engineering, production, and more. Everybody around the table has value to add to our conversation.
By getting them around the table, and sharing this, you're suddenly differentiating yourself from every other agency they've seen before.
Discuss How Inbound Impacts Their Lives
An organization brought you in to grow their company. If you can show them that inbound is the way to do that then they will see the impact.
There is no department that inbound doesn't touch. Marketing, finance, production—everybody has a takeaway.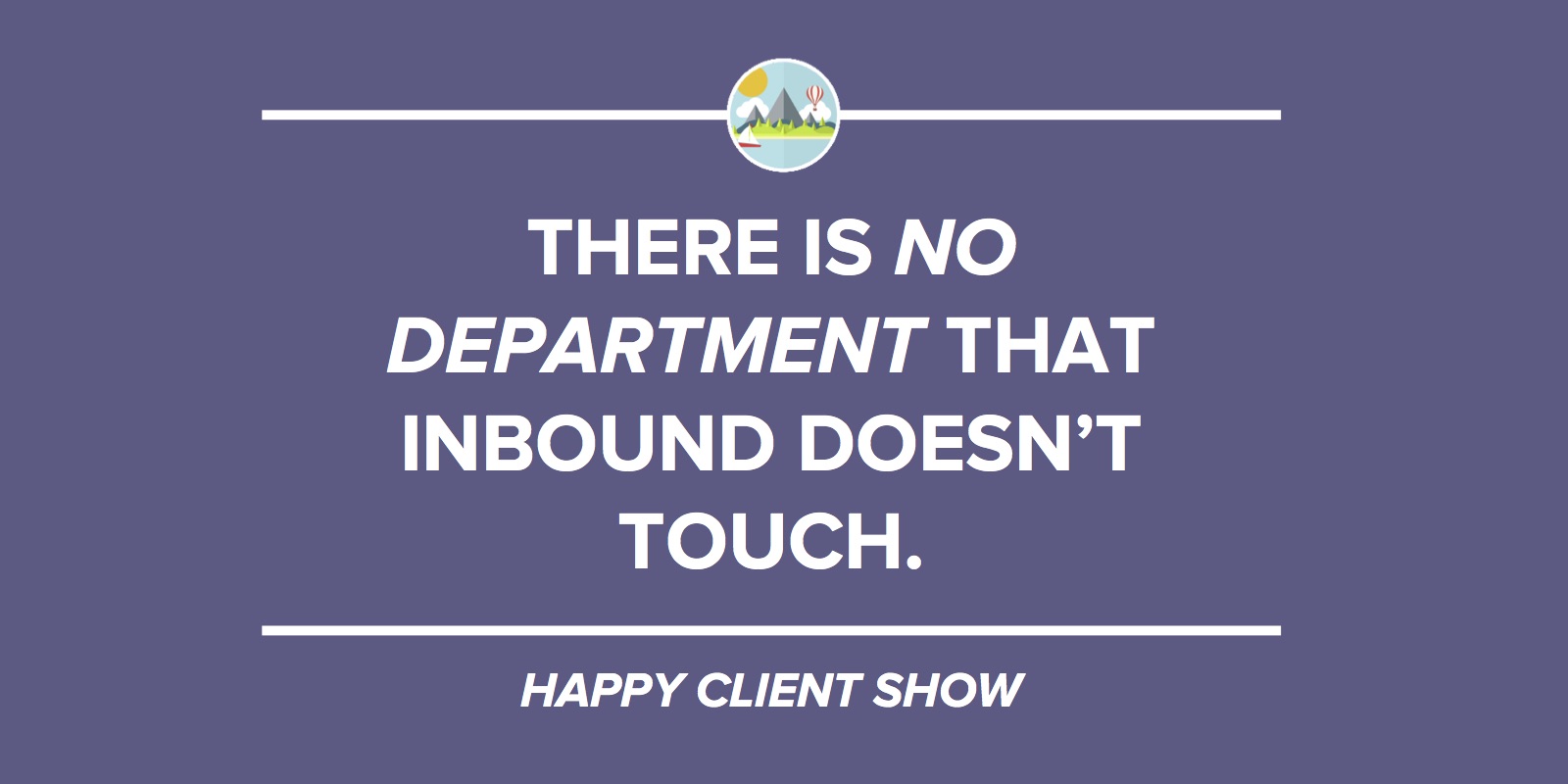 I don't know any key player who doesn't want to grow the company. Growing the company means more business, more resources, and bigger paychecks at the end of the day.
To help showcase how inbound actively impacts the financial growth of the entire organization, I highly suggest utilizing the inbound revenue calculator. This calculator utilizes key performance indicators that everyone can relate to.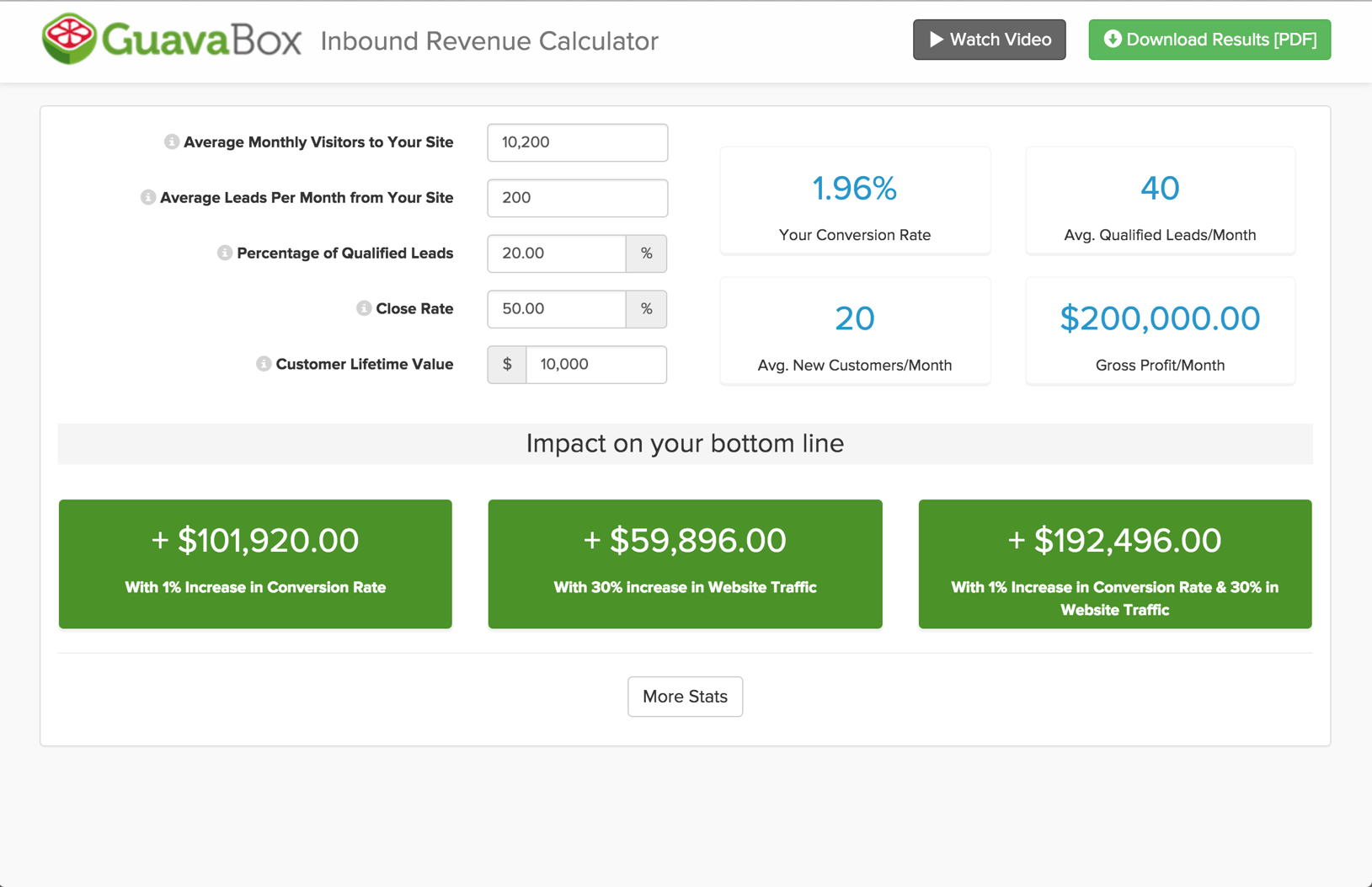 It also projects what the financial growth looks like with traffic and lead conversion increases.
Give People the Chance to Speak and Share Their Perspective
You might be surprised to hear this, but some departments never get a voice around the table.
I can't stress it enough—everyone has value to add to the conversation. If we don't get them around that table, we'll never know what they have to offer the entire organization.
By giving these otherwise voiceless departments the opportunity to speak, we are again showing how inbound is different. We are also gaining trust as leaders.
How to Follow Up to Build Buy-In
Once you've set the vision, and built the beginning stages of buy-in, you have to keep pressing.
Your follow ups will be important to keeping the momentum going. Set up one-on-one meetings to get more details and also set up meetings with Buyer Persona and content matter experts.
Go Score Buy-In!
Now, go score buy-in with GamePlan Kick-Off Sessions!
Have you read the Agency Freedom Manifesto?
It's time to build an agency that serves you, not vice versa.
Read the manifesto and start your journey to freedom.
Read the Manifesto