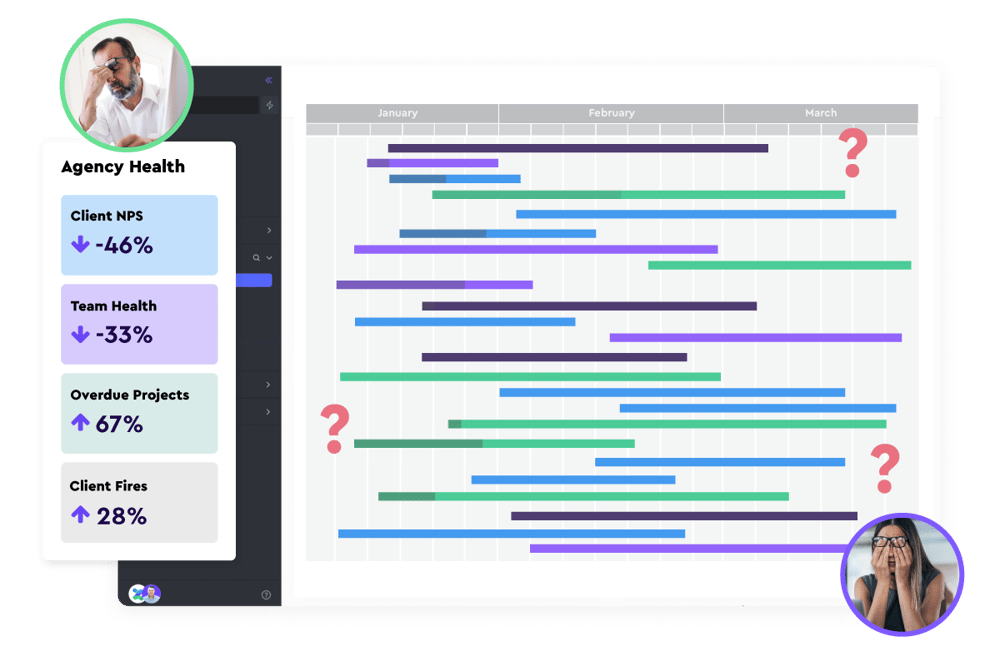 I'm Lacking the Visibility I Need
"We have a serious lack of visibility into client health, project progress, and profitability. I thought ClickUp would solve this, but it still hasn't."
My Team Won't Use ClickUp Consistently
"We've tried every PM tool out there, and I thought ClickUp was the answer, but I still can't seem to get it to work for our team."
Workload Isn't Accurate
"We're struggling to get a realistic view into workload and capacity. I can't trust the workload view at the moment."
I Can't Get ClickUp To "Click"
"I've been trying to implement ClickUp for the last 9-12 months, but it still hasn't gained traction. I've talked with other consultants and we still aren't where we want to be."
Work is Slipping Through the Cracks
"Work continues to fall through the cracks because the team doesn't know what they need to do and/or prioritize."
Our Workspace is a Mess
"Our ClickUp workspace is an absolute mess. I can't create meaningful dashboards or views for my team because custom fields, statuses, and tags are used sparingly and inconsistently."