When Being Fired by a Client is a Good Thing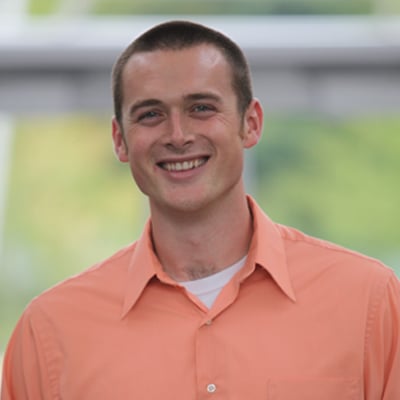 Andrew Dymski
I'm a Founder at ZenPilot where I help marketing agencies buy back time by developing the processes and systems they need to scale without reinventing the wheel for every client. I'm co-host of the
Agency Journey
podcast where each week we interview an agency owner, consultant, or author.
Kathleen Booth is the co-founder and CEO of Quintain Marketing. This 11-person team provides a wide range of services, including inbound marketing, website design, promotional marketing, sales consulting, and sales/marketing alignment services.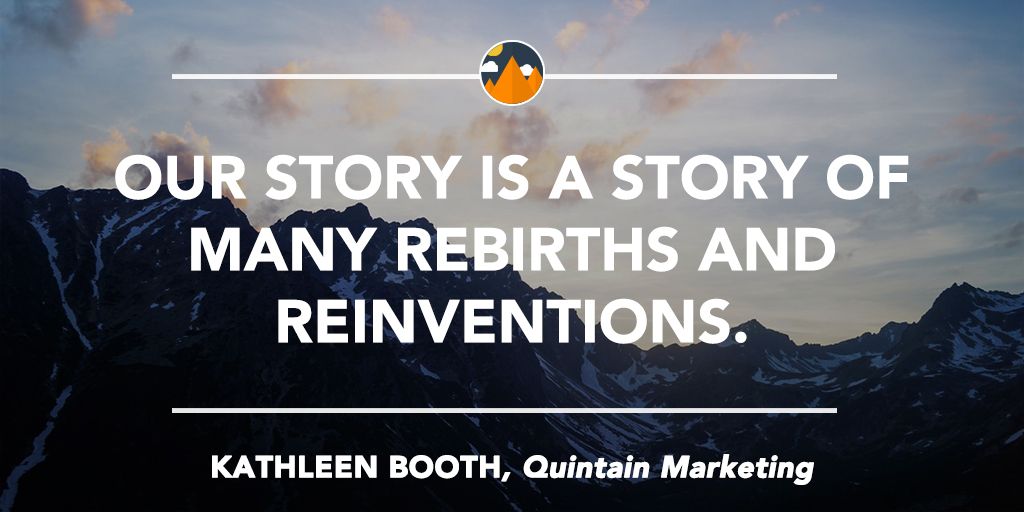 A quick overview
After 11 years in business, a time Booth describes as a "story of many rebirths and reinventions," Quintain has risen to the rank of HubSpot Platinum Partner and has won HubSpot's coveted Client Campaign of the Year Impact Award.
In this episode, Booth explains how Quintain developed its sales consulting service, recounts the success story that won them the Impact Award, and shares a few of her favorite tools.
The Transition to Sales Consulting
Quintain began to move into sales consulting after being fired by a client.
After six months, Quintain had delivered 85 solid leads, but the client had failed to close on any.
Booth's initial reaction was that it wasn't her fault becasue her job was just to provide leads.
Then, she realized that her job was actually to help clients meet their goals.
Booth sees all the services Quintain provides as interconnected.
She wanted to go beyond the HubSpot textbook approach and actually work with sales teams and affect change in salesperson behavior.
Quintain brought on John Shay, who has a background in sales and had previously run his own HubSpot partner agency, to help develop the sales consulting service.
Quintain had to overhaul its discovery process for sales consulting clients completely.
When selling sales consulting services, the agency must be more explicit about ROI and how the agency will help increase closure rates and revenue.
Director of Sales Rich McElaney dives deep into the data with prospective clients.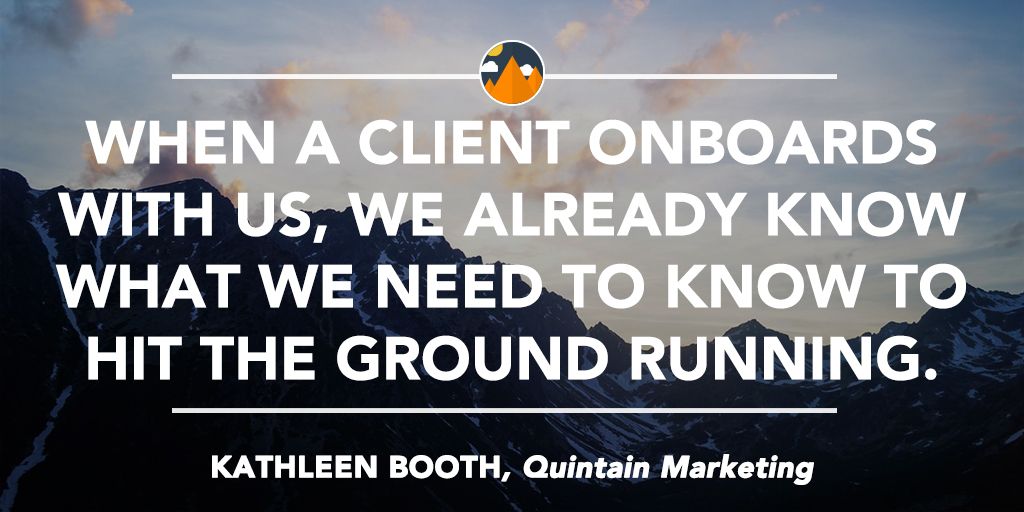 Sales consulting requires a patient approach that eventually changes salespeople's behavior.
"I think most sales consulting engagements really are longer term. You can't really do much in three months or even six months." – Boot.
Quintain's sales consulting clients tend to be larger companies that actually have a sales team.
Studies have shown that salespeople will not change their behavior without long-term coaching. An eight-hour sales boot camp won't work.
Quintain uses the Objective Management Group's assessment to identify the salespeople with the most potential and provides them with six to 12 months of weekly, one-on-one coaching.
Then, when the rest of the salespeople have seen that the system works, Quintain expands the training to the rest of the sales team.
One of Booth's biggest struggles is convincing companies that are familiar with Quintain as a marketing agency that they have sales expertise as well.
An Eye-Opening Campaign
Quintain won the HubSpot Client Campaign of the Year Award for a campaign they ran for a local eye care practice.
The client wanted to focus on selling Lasik surgery, which was new and popular in the 90s and early 2000s but is more challenging to market today.
Another local practice had received good press after performing Lasik on Tiger Woods, but Quintain's client could not afford a high-priced celebrity endorsement.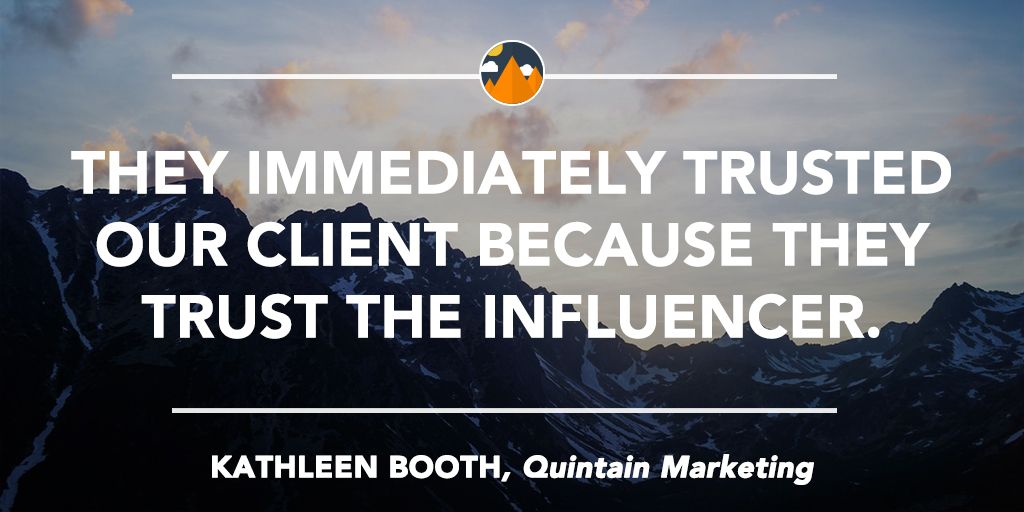 Quintain chose to focus on young, active people and identified a localinfluencer.
The influencer was an online meterologist who had 250,000 Facebook followers and was highly active in the community.
Quintain cold-called him to ask if he had poor vision and would be interested in Lasik.
The influencer agreed to provide a product testimony in exchange for free Lasik.
He published a series of four blog posts about the experience.
The client offered a coupon to patients who heard about Lasik from the influencer.
The campaign, which lasted less than six months, led to between 14 and 20 Lasik bookings for the client.
Kathleen's Favorite Tools
Project Management Quintain is currently making the transition from Basecamp to TeamWork (which Booth loves).
Web Design GatherContent (it can also be used to, as the name implies, gather content for things like e-books).
Editing ProofHQ (everyone on the software can edit, see each other's comments, and view the entire edit history of the content).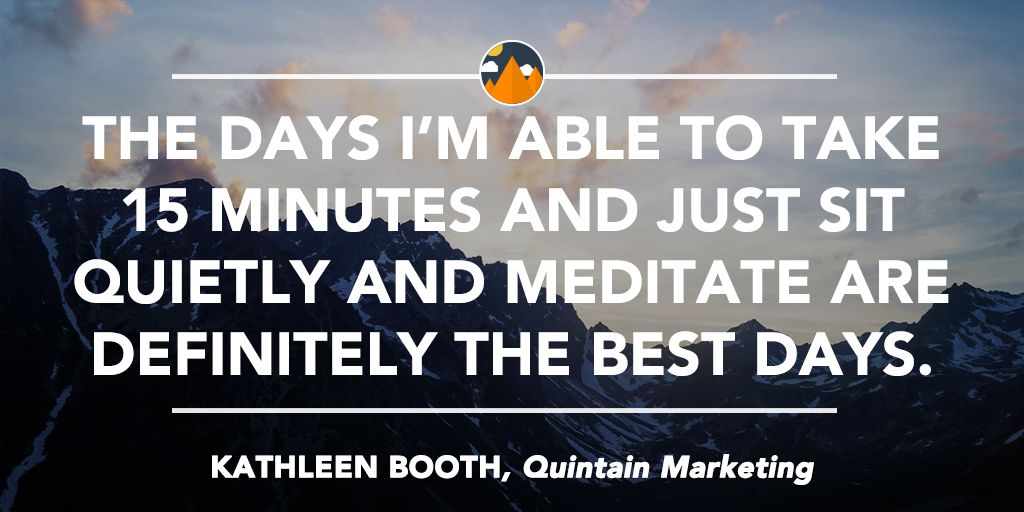 Meditation Simply Being (this guided meditation app helps Booth relax and focus). "The days I'm able to take 15 minutes and just sit quietly and meditate are definitely the best days. They're more organized and more productive and I'm way less stressed out." – Booth