Welcome to the Party! Morning Keynote Recap #Inbound14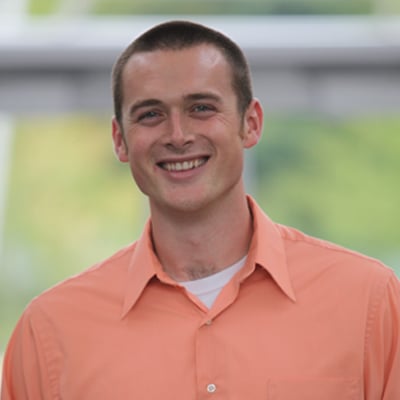 Andrew Dymski
I'm a Founder at ZenPilot where I help marketing agencies buy back time by developing the processes and systems they need to scale without reinventing the wheel for every client. I'm co-host of the
Agency Journey
podcast where each week we interview an agency owner, consultant, or author.
Inbound 2014 kicked off this morning in Boston, MA to a packed house at the Boston Convention Center. This year is bigger than ever!
Welcome to the show! Who is ready for a morning keynote at #Inbound14#hyperlapsehttp://t.co/NUemyCljhS — Andrew J. Dymski (@AndrewJDymski) September 16, 2014
There is a lot of buzz and anticipation around HubSpot's IPO and awesome product announcements. But best of all is the chance to connect with fellow inbound marketing agency owners from around the world! (Shoutout to Chris Fell, owner of g2m Solutions in McMahons Point, Australia!!)
Mike Volpe, CMO at HubSpot, kicked off the event laying the groundwork of what to expect at the event and shared that over 10,000 people have registered for the event this year!
Last year at Inbound, Charity Water launched a global fundraising campaign and we got an update that they raised over $2 million and are continuing to change lives all over the world.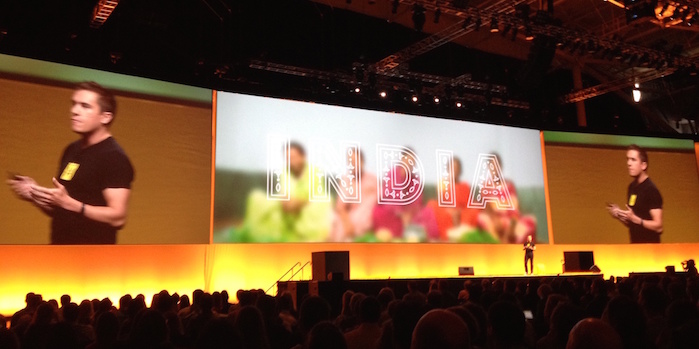 Charity Water is an amazing organization. 100% of donations go right to the field and they use GPS and pictures to share exactly where your donation dollars end up.
This year they're working to bring clean drinking water to one of the driest places in the world in the Sahel Region of Africa. They want to raise $4 million dollars by the end of the year to make this possible.
Want to help Charity Water in their mission?
Tweet with the hashtags #septembercampaign #inbound14 HubSpot will donate $1 to Charity Water.
Simon Sinek Keynote: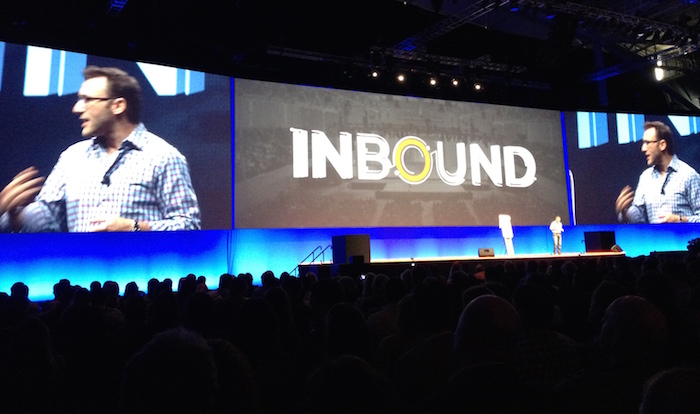 In the military they give metals to people who lay down themselves for others. In business, we give bonuses to people who put others down so they can succeed.
Humans are creatures of our environments. Can we create a similar environment in the business world?
We're social animals. In the early days, we formed tribes to find safety amidst a dangerous world.
This same principle is true in today's workspace. When we trust people we're with at work, we can turn our backs with confidence. If we don't trust those around us, we're constantly double checking each other and wasting time on internal facing matters.
Fundamentally, this comes down to leadership. If you get the conditions right, trust and cooperation thrive.
We love Southwest Airlines because their people don't fear their leadership. They don't spend their time and energy protecting themselves from their bosses. They're freed to pay more attention to delighting their customers.
Leadership needs to provide a clear vision to their teams. Vision needs to be seen in the mind's eye in order to be realized. Generic mission statements that strive to be the biggest, fastest, or the quickest don't hold water because they can't be compared or seen.
When there is a clear vision, we can feel like we're making progress in an organization. We need clear goals in business just like we need mile markers in a race. We need to know that we're on the right path and continually making progress.
This drive toward a clear vision can be taken too far when it is solely linked to metrics. "We're a performance driven company." This intense competition can lead to addiction and can lead to destructive relationships. It can leave an employee lonely and helpless because of their pursuit of the goal.
The cost of leadership is self-interest. We give preferences to the alphas in our society because we trust them that in time of danger, they will protect us. This is why we're all ok with someone higher on the ladder gets paid more. This falls apart when danger comes and that leader fails.
Great leaders would never sacrifice the people to save the numbers. Great leaders sacrifice the numbers to save the people.
In the Marines, the junior Marines eat first, the highest ranking officer eats last. This is true leadership in action – service.
When we're willing to sacrifice for our people, our people will be willing to sacrifice for us. We need to offer the trust and confidence first if we desire the organization to succeed.
We as humans put more value on people who give away an non-redeemable commodity like our time. When someone offers their time for us, it makes us feel amazing because we know that person will never get that time back. Which makes you feel better: email vs. hand written note? You feel the extra time spent in the hand written note.
We value time and energy spent by our leaders, by our peers.
As a leader, you're responsible for the employees of their organization.
Big takeaways I took away from Simon's talk:
What impact does your corporate culture have on the health and well-being of your employees?
Are you practicing servant leadership every day, giving yourself for your team, so when you need your team they're ready to give themselves up for you?
It is like my mom always says, "Life comes down to the little things."