The eBook Every Marketing Agency Needs to Create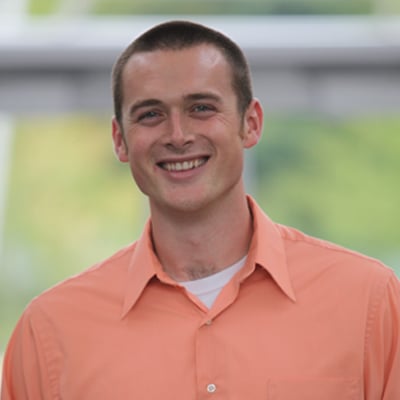 Andrew Dymski
I'm a Founder at ZenPilot where I help marketing agencies buy back time by developing the processes and systems they need to scale without reinventing the wheel for every client. I'm co-host of the
Agency Journey
podcast where each week we interview an agency owner, consultant, or author.
Kevin Barber is the founder and head entrepreneur of Lean Labs and a HubSpot Gold Partner. In 2002, he started freelancing, focusing mostly on building websites and web apps, and within a year and a half he had hired a developer and a designer.
After 10 years of this, he experienced what he calls "a pre-midlife crisis" and moved to Costa Rica in 2012 where he rebooted his agency as Lean Labs in 2013. After a disappointing string of "a few success stories and a lot of mediocre websites" in his pre-Lean Labs days, Kevin decided to strip his agency down to bare bones and rebuild, shifting his focus from web apps to inbound marketing and, eventually, growth driven design.
Lean Labs has won or been nominated for several industry awards, and maintains its success by staying focused on the customer. "They're not my customer," Barber says of new clients, "their customer is my customer. They just happen to be paying me to reach him… I'm not here to make your CEO happy. If he wants to sit over someone else's shoulder and design the website, he can. It just won't be our shoulder."
In this episode, Barber, whose agency won a HubSpot Customer Success Story Award, discussed his bold decision to reboot his firm, his experience working remotely from Costa Rica, and his approach to growth-driven design.
The Reboot
"Every single thing changed." – Barber
Stripped away all client and employee relationship until only he remained.
Gave all clients six-month terms.
"Six months from now, we're either going to be doing this new thing, or we're not going to be working together." – Barber.
Created a five-year plan for the reboot.
Joined HubSpot and made the transition to inbound marketing.
Got an early boost from a guest blog post that was published on HubSpot. Produced hundreds of leads and a few clients right out of the gate.
Struggled early on to find tools and processes that would help rather than hinder workflow.
Initially moved away from a scrum-based process, but brought it back after an unsuccessful trial.
"We were doing good work under that other process, but it was very painful." – Barber
Started with JIRA, then moved to Teamwork before finally settling on LiquidPlanner.
Costa Rica
Moved in order to get "more control over how I spent my time."
All client and employee relationships are one hundred percent virtual.
Most of his team members started in Kansas and Oklahoma, but have since scattered across Seattle, Texas, Costa Rica, and the U.K.
"I've always been strongly virtual." – Barber
Writing an e-book, Building a Virtual Paradise, that details the advantages of virtual client and employee relationships.
Growth-Driven Design
Runner up for Growth-Driven Design Agency of the year last year, and winner of an Impact Award for Growth Driven Design last quarter.
Moving away from project work to ensure that every client is a growth-driven design client. A website redesign, if necessary, is just the first step.
Start with a "launch-pad site" and constantly realign the brand to stay on top of a changing market.
Removes necessity for major website overhauls every few years.
Some push-back from clients who want everything perfect before it's launched.
"Every single day you delay that launch costs them money." – Barber
Delays often caused by problems that would not affect results.
Created a Project Risk Management guide to send to new clients.
Create a value proposition map using customer personas based on needs, wants, journeys, and fears.
Based on the book Value Proposition Design by Alexander Osterwalder.
"Rather than lead with the solution, we lead to the solution." – Barber
Create a buying journey to guide customers from questions to conversion points.