Supercharge Inbound Retainers with Lessons Learned from eCommerce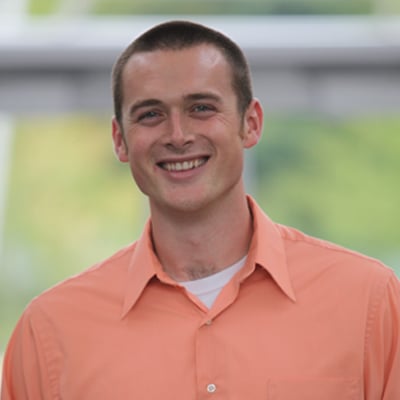 Andrew Dymski
I'm a Founder at ZenPilot where I help marketing agencies buy back time by developing the processes and systems they need to scale without reinventing the wheel for every client. I'm co-host of the
Agency Journey
podcast where each week we interview an agency owner, consultant, or author.
Darren Davis is the founder of LinkCaffeine and currently serves as the agency's Chief Coffee Drinker. Yes, you read that right. Not CEO. Chief Coffee Drinker. The unusual title fits perfectly with his agency's unorthodox name, which he chose in a conscious attempt to be fun rather than "corporate-y."
"I've been obsessed with coffee for a long time… It's a ridiculous obsession," he says, noting his tendency to convert everyone he works with into a coffee drinker.
In 2010 Davis took the leap and began moving away from his last job in sales, where he sold paid search for companies including AT&T, and toward freelancing. At the beginning, he found himself often working for free in order help get himself established.
By 2012, LinkCaffeine was a fulltime gig, and Davis was beginning to attract some serious clients. LinkCaffeine recently hired its first full-time employee, and in the coming months, Davis hopes to refocus attention on marketing his own agency.
On this episode of the show, Davis stopped by to talk about division of labor at LinkCaffeine, give some tips for bringing on new paid search clients, and share some e-commerce marketing success stories.
Division of Labor
Davis works with his wife, who, according to Davis "handles all the stuff… that I don't like to touch." Stuff Davis doesn't like to touch includes billing, accounting and keeping close track of projects.
LinkCaffeine also has one part-time employee in Seattle, one part-time employee in Chicago and one full-time employee in Florida. Their operation has always been virtual and remote; they signed their first local client just a few months ago.
Jason (the man in Seattle) did freelance writing to help develop woot! and later served as the site's content manager. He was responsible for the unique tone of woot!'s content and now uses his creative talents to benefit LinkCaffeine.
Paid Search Tips
"The typical clients wants results yesterday," Davis says, but… Paid search is more complicated than just throwing money at the problem and getting instant leads in return.
It's crucial to choose search terms that will attract customers who have traveled through the buying process and are ready to buy now.
Davis divides new clients into two groups: Those who have done paid search in the past and have an existing Google AdWords account, and those who have never done paid search before.
For the first group, LinkCaffeine performs an extensive audit to estimate how much money is being wasted on irrelevant terms.
For the second group, LinkCaffeine focuses on forecasting results, sometimes recommending a budget and sometimes working within one they've been given.
Davis prefers longform blog posts of between 2,000 and 3,000 words as opposed to the 600 word posts recommended by HubSpot.
Entrepreneur Neil Patel and the platform SideKick have both advocated for a similar method.
Davis intentionally seeks out influencers and sends them these posts.
Tools like BuzzSumo, BuzzStream, Name2Email and Reportive help Davis make connections that matter.
Davis hopes to use theselongform posts to marketLinkCaffeine. "Our blog has collected dust." – Davis
E-Commerce Successes
LinkCaffeine was featured on HubSpot as a success story.
Davis and his team set up a series of emails for an e-commerce client that would notify would-be customers that they had abandoned items in their shopping carts.
These emails have a conversion rate of around 35%.
Including a small promotion, such as 5% off, in the email can be worth it if it means closing the sale on the whole cart.
Another piece of "low-hanging fruit" is remarketing.
Davis emphasizes not remarketing to everyone in the same way.
Instead, he segments site visitors into those who made it as far as the shopping cart and those who did not.
LinkCaffeine has achieve a return on investment of around 10 to one with this strategy.