How Robb Bailey from Fit Club Accelerator Scaled to $2.1 million in Agency Sales in 21 Months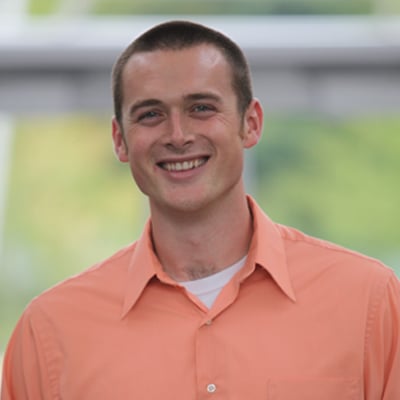 Andrew Dymski
I'm a Founder at ZenPilot where I help marketing agencies buy back time by developing the processes and systems they need to scale without reinventing the wheel for every client. I'm co-host of the
Agency Journey
podcast where each week we interview an agency owner, consultant, or author.
Robb and I have been friends since 2012, back when we were both running inbound marketing agencies. It's been amazing to watch his transformation happen over the last few years as he has pivoted his business model several times.
This is Robb's third time on the podcast; a record. But each time he comes on, he brings the goods. He shares the wins and the losses.
Finding a New Agency Business Model
Before starting Fit Club Accelerator, Robb operated an inbound agency.
They had a downtown office and worked with a lot of different clients. While everything looked alright on the outside, on the inside the company was bleeding cash. Margins were thin and nothing was repeatable.
After working up the courage to shut the agency down, Robb took some time to consider his options. He decided to build his agency around one skillset instead of the dozens of tactics they offered at the inbound agency. After looking around and working with mentors, Robb chose Facebook ads.
But after a few months and a failed attempt to niche in real estate, he was left looking for more. He started seeing success with a few gym clients and decided to niche there.
Building the Fit Club Accelerator System
As they shifted into the gym niche, he noticed that their clients were all having the same problems.
Not only did they need leads, they needed help following up with those leads to make sure they showed up for their appointment. Then, when the lead came into the location, they needed help closing that lead.
The result is $2.1 million in sales in just 21 months.
Robb shares that focusing on these three buckets has had a big impact on their client retention.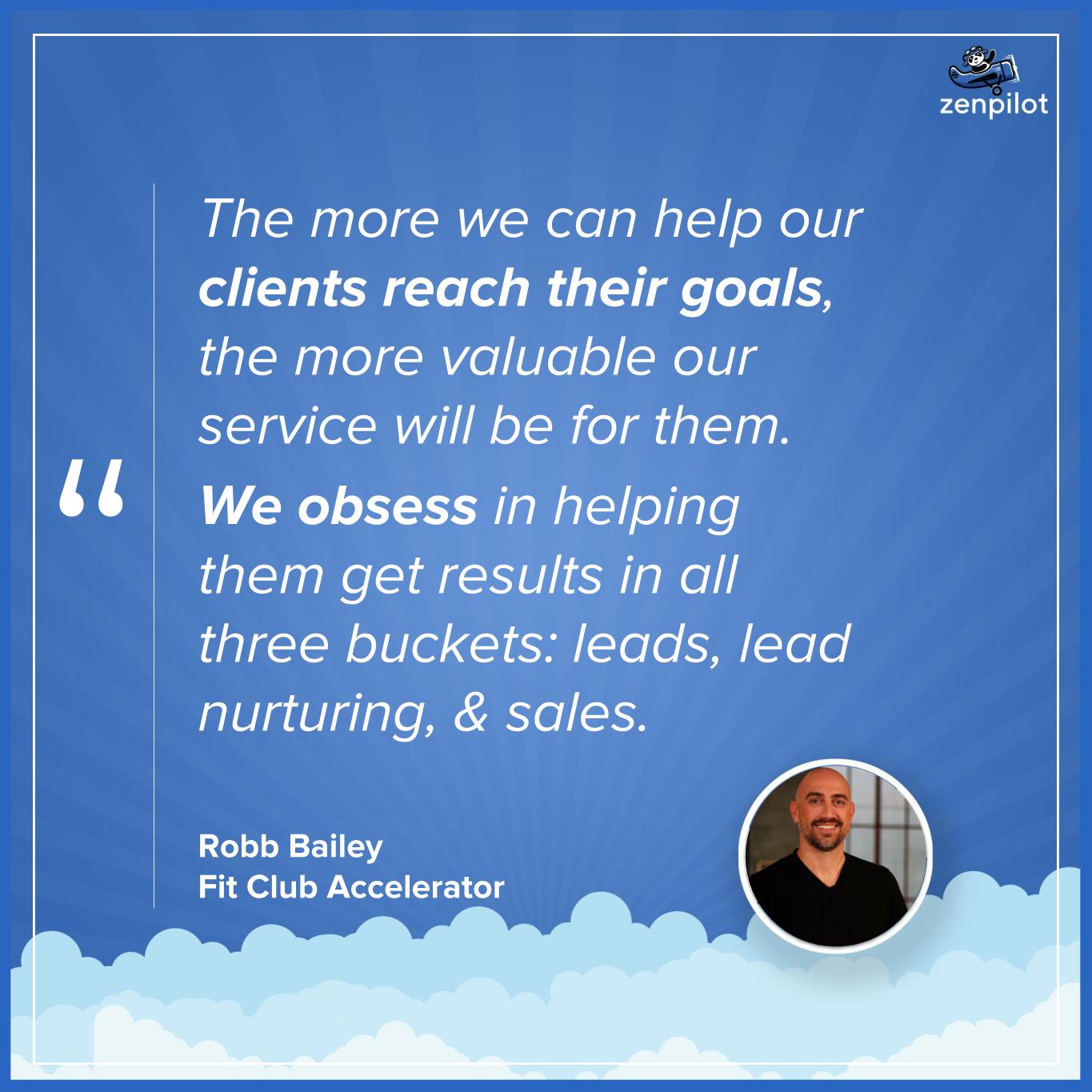 By listening to his customers, Robb learned that there were deeper problems that came up when they solved the first-tier pains of delivering them Facebook leads.
This is the place where a lot of agencies get niching wrong. They think vertical industry niche and horizontal deliverable niche. So Robb started as Facebook ads for gyms.
A lot of times this is enough to kickstart sales. You've identified an audience and they have a pain: "I am a gym owner and I need more leads."
But what happens after you solve their first-tier problem?
Smart agencies build an offer that solves their first-tier pain and also solves the second, third, and even fourth-tiers pains, too. There are things that the client may not even realize they need yet.
One of the biggest mistakes Robb shares from the past year was bringing on too many bad-fit clients. When you are disciplined in your agency positioning, you can be more selective about who you decide to bring on as a client.
Creating Leverage in Client Delivery
Instead of teaching every client the process through one-on-one calls, Fit Club Accelerator uses a learning management system (LMS) to teach their clients the process.
Since they're sharing the same prescription for each client, the process can be captured in a repeatable way.
This gives the team the time and space to create a great product once and then clients can consume it on their time.
What are the aspects of your delivery process that you find yourself repeating over and over again?
Systematizing the System You Deliver
Lots of agencies love the idea of building a SaaS product on the side.
On the surface it looks like a great idea. Create a diversified and passive revenue steam and get a chance to make some money without the client headaches.
But it isn't that easy. Running a side project is hard work. It takes focus and a business model to make it all work.
If you're not careful, your agency side project can start sucking time, focus, and money away from the core business.
If you're going to launch an agency product, like a SaaS or a training course, make sure it aligns with your core offerings. It should serve as a leverage tool to help you get more out of the platform and audience you're already building.
Running their system hundreds of times has shown Robb and the team what is working. From the Facebook ad, to the opt-in page, to the follow-up text message sequence, to the pitch when they walk into the gym. They've done the work and proven the system works time and time again.
Now they're rolling out a software tool that delivers that proven system. This is an effort that will help them more efficiently deliver their solution to their clients and control more of their IP by packaging their service into the software. If clients want to keep winning, they need to stick around and use the tool.
Takeaway
By placing their focus on helping their clients crush it by understanding the first, second, and third-tier pains and by being selective about who they work with, Robb and the team at Fit Club Accelerator have built a business that serves them.
How to Get Involved