How to Make a Clear Offer Your Audience Can't Resist with Joel Erway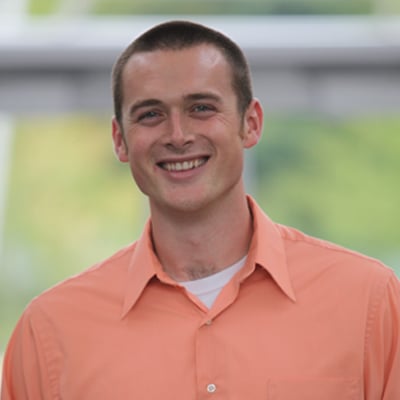 Andrew Dymski
I'm a Founder at ZenPilot where I help marketing agencies buy back time by developing the processes and systems they need to scale without reinventing the wheel for every client. I'm co-host of the
Agency Journey
podcast where each week we interview an agency owner, consultant, or author.
Today we're excited to welcome Joel Erway from TheWebinarAgency.com to Agency Journey. Joel is a recovering salesperson turned entrepreneur who helps consultants, coaches, and experts grow their businesses.
We discussed his journey from a done-for-you webinar agency to a training consultancy. You'll pick up some great tips to help you better communicate with your leads who are ready to buy, how to begin productizing elements of your service offering, and how to grow a team to match your vision for your business.‍
Presenting Sponsor: Float
This episode of Agency Journey is brought to you by Float. Get a real-time, visual view of your cash flow and make more confident decisions about the future of your agency with Float. Float syncs with Xero, QuickBooks Online and FreeAgent accounting software, so your cash flow forecast is always up to date.
You can also plan for potential 'what ifs' with Float's scenario planning feature and keep an eye on spending with budgets vs actuals reporting. Share your cash flow present and future with simple, visual downloads that make your cash position clear.
Manage your cash better today with a free trial of Float.
Make a Clear Offer to Your Target Audience‍
A lot of agencies struggle to differentiate themselves from the rest of the world. They get hung up on the services they offer rather than focusing on the outcomes they help their clients achieve.
Joel shares his framework for how he crafts "Power Offers" that speak directly to the members of your audience that are ready to buy today.
This method saves you time and money because you don't need to nurture the masses to a sales-ready state. Simply focus on those that are already there by offering to help them solve a costly problem. ‍
Master Service Delivery, Then Teach It‍
Chances are there is a lot of intellectual property sitting inside your agency right now that you're not monetizing. You've likely solved costly problems for your clients and then moved on to the next campaign or deliverable that needs to be created.
But there are other businesses out there that would pay for your solution. Find those elements of your service offering, teach them to an audience, and then sell the training.
Joel shared the example of finding a new way to create mini-webinars. The model worked for him, so he decided to host a workshop to train others on the method. He then took the workshop recordings and turned them into a paid course.
This gives him three product offerings that all leverage the same process: 1) Done-for-you implementation, 2) Done-with-you workshops, and 3) Do-it-yourself training course.
The methodology is the same and you can serve a wide range of budgets within your target market.‍
Scale with Partners‍
Growing a team is hard. It takes the right type of personality to manage the day-to-day operations of a growing agency.
Joel shared that this wasn't for him. And he found out the hard way. He experienced a lot of friction after paying a lot of money for a fractional COO and internal team members. It wasn't fun to manage the team and his clients weren't getting the same quality he was used to delivering.
But instead of giving up on done-for-you services, he began to explore partnerships. By partnering with a former client he could outsource the delivery of his service to a team that was already trained on his methodology.
He can still engage in strategy without worrying about the day-to-day headaches of team management. ‍
Episode Resources