Is It Time to Give Your Agency Content a Kick in the Pants?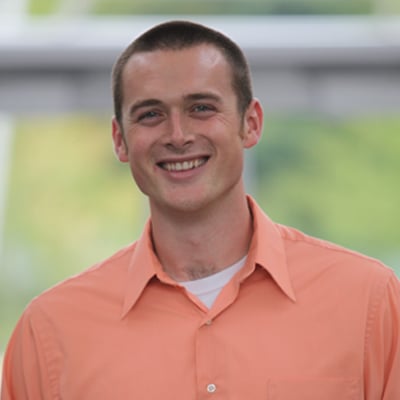 Andrew Dymski
I'm a Founder at ZenPilot where I help marketing agencies buy back time by developing the processes and systems they need to scale without reinventing the wheel for every client. I'm co-host of the
Agency Journey
podcast where each week we interview an agency owner, consultant, or author.
The inbound agency world is full of lookalikes. Spend some time clicking through agency websites. Notice how similar everyone looks?
HubSpot is partially to blame. They give everyone this cool free stuff and we just throw it up on our sites. Throw in a few crappy blog posts about the benefits of B2B blogging and how to get leads from LinkedIn and you're set, right? No more! It's time to stand out!
Today, we learn from an agency that is standing out in a big way. George B. Thomas is a back on Inbound Agency Journey to talk all about building a creative, butt-kickin inbound agency content plan.
I loved this interview because George and the team aren't afraid to let their passion bleed into their marketing. They're also not afraid to give new mediums a shot. (Just look up George on Snapchat if you don't believe me!)
Overview of the Episode:
Should agencies be podcasting?
Should agencies monetize their podcast?
How does consistency impact the results generated from agency marketing?
How can agencies leverage video content? (Even with a remote team)
How can you monetize leads that can't afford your full services?
Resources Mentioned:
Connect with George:
Discussion from Inbound.org:
In the podcast opening, I mention a conversation about project management and gathering content from clients. Here is a link to the discussion. When collaborating with clients, we manage the project and process management in our DoInbound account. We then handle the files exchange and collaboration through Google Drive. We decided to use Google Drive becasue the make it easy to share files and take care of all the version control.
We also operate off the same base template file structure for each client. If you want to take a look at that structure, check out Gray's episode of Agency Toolbox where he takes you behind the scenes!