Delivering Innovative Inbound Services with Your Marketing Team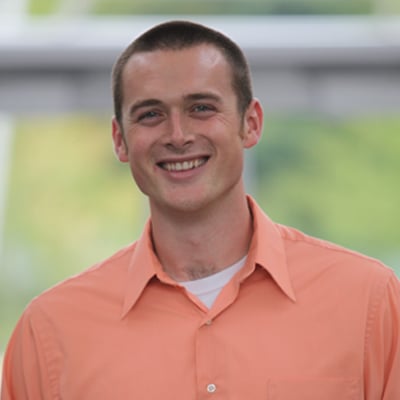 Andrew Dymski
I'm a Founder at ZenPilot where I help marketing agencies buy back time by developing the processes and systems they need to scale without reinventing the wheel for every client. I'm co-host of the
Agency Journey
podcast where each week we interview an agency owner, consultant, or author.
It is funny the paths that bring us to entrepreneurship. For Jeff White from Kula Partners, it may not have been the way he thought he would arrive. The agency that had courted him for over 9 months decided to fire him after just a few weeks on the job. On top of that, it was the same week that Jeff and his wife had their first baby.
Talk about a crazy week! In hindsight, Jeff says this was the best thing that could have happened.
Jeff and the team at Kula Partners are a HubSpot platinum agency with a background in web development. Looking at their growth, Jeff gives a lot of credit to the HubSpot Partner community. The ability to connect with other agency owners has been a blessing and has helped Jeff streamline their growth.
If you're a young agency owner trying to grow, take advantage of this opportunity in any way you can.
Building Out Non-Traditional Offers
This is an area that the Kula team has excelled. So much so that Jeff is giving a talk at #Inbound15 in Boston about creating creative and development orientated offer.
One cool client example is a simple pricing calculator for an orthodontist client. The calculator is simple: it calculates the cost of braces, but it has turned into the #1 offer for the client. Over 30% of people who use the calculator end up setting up a consultation.
A cool value of offers like the payment calculator is the self-service nature. Prospects use them at their own pace and feel free to enter information and see results.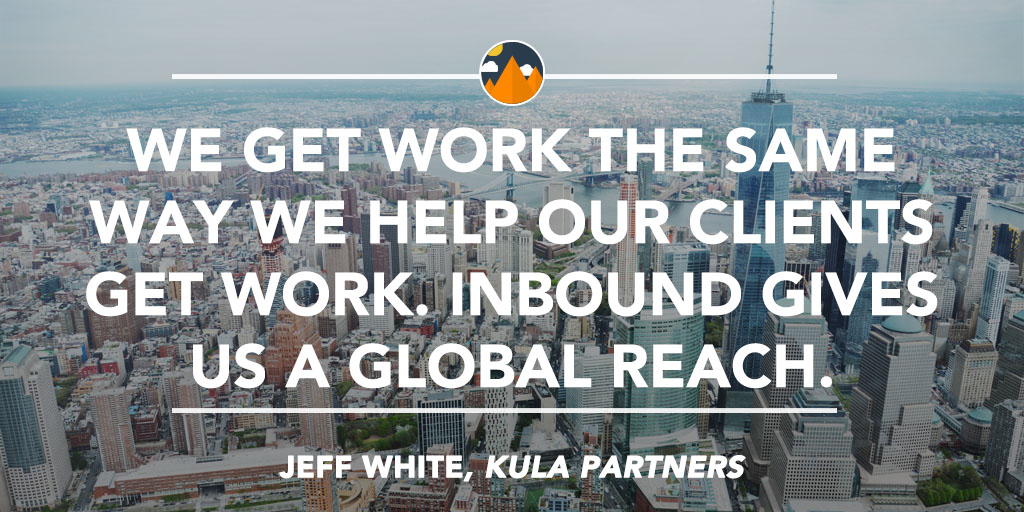 These offers are a chance to collect more leads. They're also a way to collect more qualified leads. Leads that are educated through using a calculator are more valuable because they're engaged in the process.
Building the Inbound Team
If he could pick, Jeff prefers to have an in-house team. The ability to work together and collaborate face-to-face is a real value that is hard to replace online. In the past, they have had team members work remotely, with mixed results.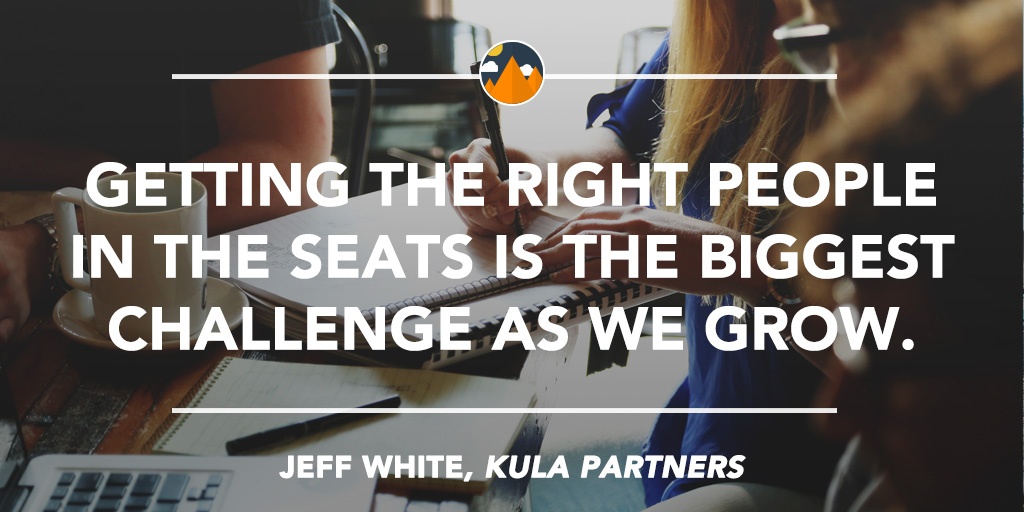 While in-person communication and teamwork is important, Jeff and his team are working to build processes and communication channels that allow the team to function from anywhere. This can be as simple as a team member working from home for a day or paving the way for future remote team members.
Structuring the Agency with a Points System
Kula Partners is an agile agency and they don't bill hourly. Instead, they build projects around Story Points. Each Story Point is assigned to a User Story. Each User Story comes with a definition of what "done" looks like.
This is developed in the strategy session. At the beginning, clients review the User Story and sign off in agreement. This goes a great distance to set clear expectations.
Internally, a Story Point effectively means an hour of time. This helps Kula Partners manage the effectiveness of their internal team.
Here is a snapshot of the internal dashboard Jeff uses to measure the effectiveness of his talented inbound team: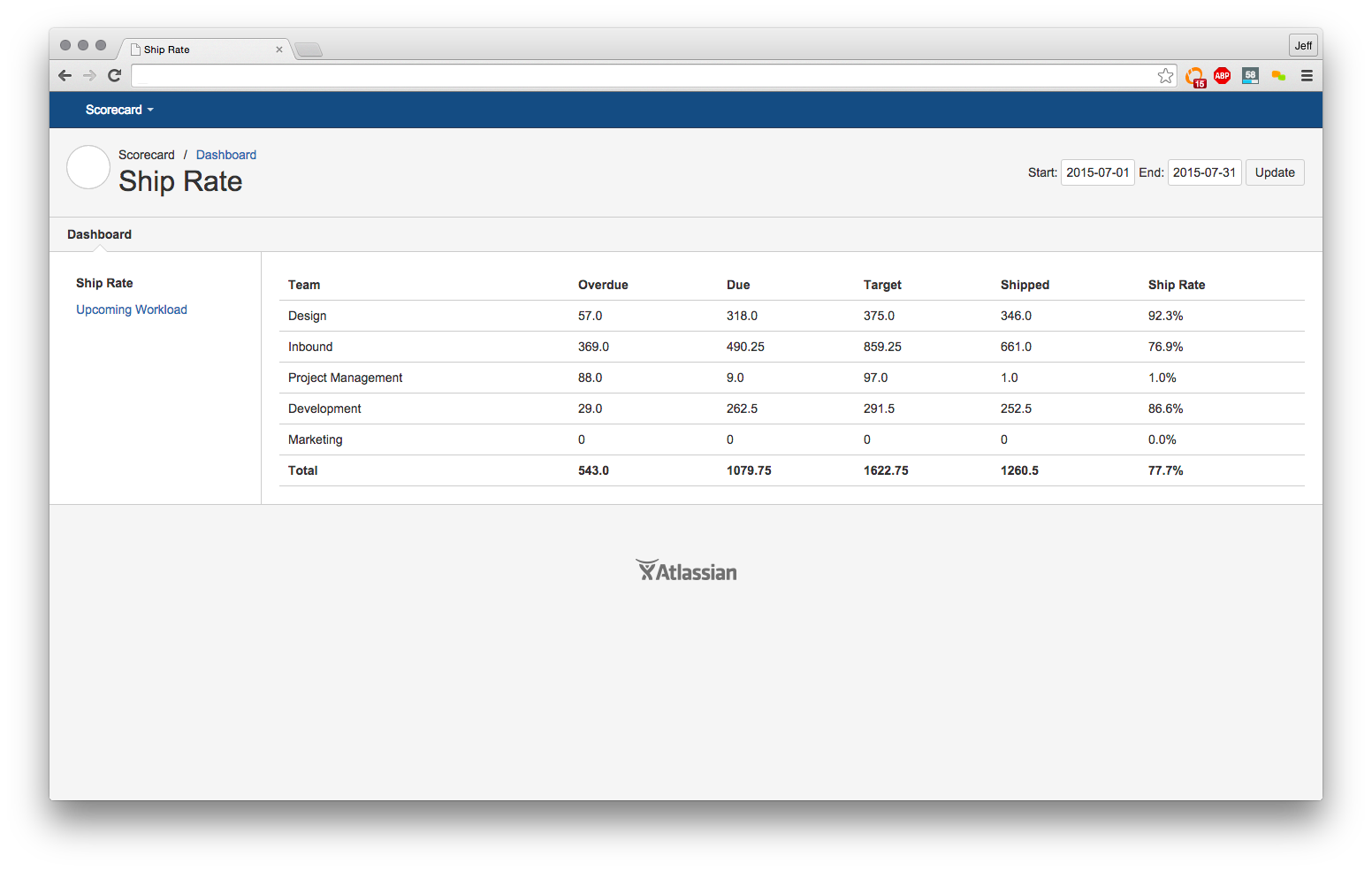 Giving clients access to the project management platform helps the client understand what to expect. This allows them to see what is coming down the pike and get an idea of everything that goes into a product.
Leading Engagements with Strategy First…and Charging for it!
Scoping engagements are paid. This is the time that Jeff and his team sit down and break down the strategy to reach the client's goals. Jeff typically sells a scoping engagement for between $7,000 – $15,000.
We offer something similar at GuavaBox and it has transformed our agency. We call it an Inbound GamePlan. This is a great opportunity to get to know the client, for the client to get to know you, and to establish a clear action plan based on input from the entire team.
To the client, the pitch breaks down pretty simply. They can pay $7,000 – $15,000 to make sure they get things right the first time. Jeff has never had a company purchase a scoping engagement that didn't up-sell to the full project.
Resources