Building Inbound Buy-In with Marcus Sheridan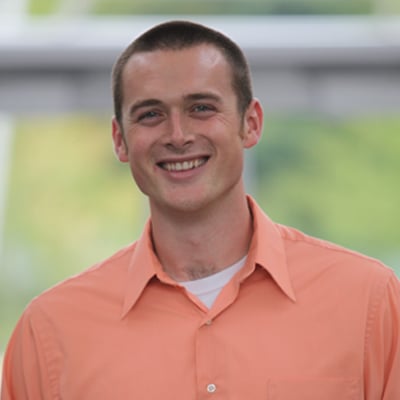 Andrew Dymski
I'm a Founder at ZenPilot where I help marketing agencies buy back time by developing the processes and systems they need to scale without reinventing the wheel for every client. I'm co-host of the
Agency Journey
podcast where each week we interview an agency owner, consultant, or author.
Marcus Sheridan needs no introduction. He is an inbound marketing legend, a prominent keynote speaker, and the founder of The Sales Lion and of two podcasts: The Hubcast and Mad Marketing.
When his pool business, River Pools, was near bankruptcy during the recession of 2008, Sheridan used HubSpot's Website Grader tool to evaluate the strength of the company's website. He was offended to receive an initial score of 17 out of 100, but he used the tips that the website provided to eventually build riverpoolsandspas.com into the most trafficked swimming pool website in the world.
This success launched Sheridan into the brave new world of inbound marketing and turned him into one of its brightest rising stars. "People can get their arms around stories. They oftentimes can't get their arms around jargon, but they can get their arms around stories," Sheridan says.
Check out this earlier episode of Inbound Agency Journey for an interview with George B. Thomas, who works with Sheridan at The Sales Lion and who Sheridan considers "a business partner, not an employee."
In this episode, Sheridan, who can be reached via email or Twitter, shares his strategy for getting clients totally committed to inbound.
Getting them with the Program
The Sales Lion's goal is to help clients rethink the way they communicate both online and off.
The Sales Lion does not produce content for clients, but instead helps train them to create their own content.
The Sales Lion's typical retainer only lasts 8-12 months.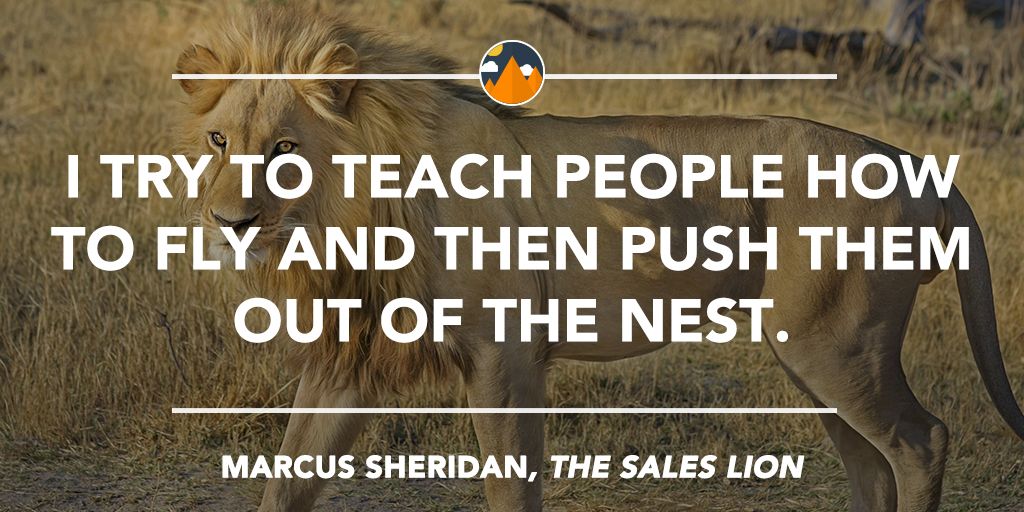 Sheridan is very selective in the clients he takes on.
He looks for clients who want to be thought leaders in their space and who are willing to buy in to inbound across the board.
Silos can cause resistance from some parts of the company, which always ends up coming back to huant the agency.
Sheridan estimates that he has turned down millions of dollars in business for that very reason.
The Sales Lion only takes clients that completely buy in to inbound.
If the prospective client misses too many meetings or can't get the whole company online, Sheridan ends the relationship.
He wants to turn clients on or off right away.
"This is a religion." – Sheridan
Transforming the sales team with the help of the leadership is key.
With a new client, The Sales Lion's first step is to hold workshops that are mandatory for the sales team and the leadership team.
"Our goal with inbound is to get the sales team fired up, excited, and jacked and engaged. We don't really care about the marketing department." – Sheridan
By answering key questions, The Sales Lion is able to start providing positive results for the client on day one.
This approach leads to, in Sheridan's words, "some of the most incredible inbound case studies on the planet" that have been featured in Inc. Magazine and Entrepreneur Magazine.
Building the Team to Fit Your Vision for the Agency
Sheridan describes himself as a non-nine-to-five guy who hires non-nine-to-five employees.
The Sales Lion's employees work remotely from a wide variety of locations.
There are no regular hours (in fact, Sheridan doesn't even keep track of employees' hours) and employees regularly exchange emails into the late hours of the night.
Sheridan is "the antithesis of a micromanager," but he is trying to give more constructive feedback.
Sheridan requires clients to have a content manager on staff and usually helps hire him or her.
Content managers are usually recent college graduates with degrees in journalism rather than marketing.
He needs people who are great writers and are good with editing, interviewing, video, and social media.
The second interveiw for this job turns the tables, forcing the applicant to interview the interviewer and then submit a 700-word article based on the interview within 48 hours.
Sheridan wants his employees to develop their individual brands. He doesn't believe in blog posts without bylines.