Mike Lieberman on Building a Scalable Marketing Agency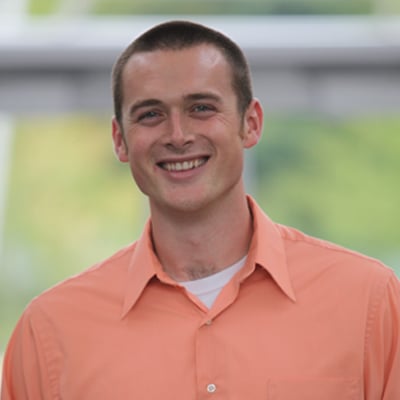 Andrew Dymski
I'm a Founder at ZenPilot where I help marketing agencies buy back time by developing the processes and systems they need to scale without reinventing the wheel for every client. I'm co-host of the
Agency Journey
podcast where each week we interview an agency owner, consultant, or author.
Build the Agency of Your Dreams
That is our goal here at Inbound Agency Journey – helping you build the agency of your dreams. Today we bring on Mike Lieberman from Square 2 Marketing to share his journey and where he wants to see his agency go.
Like a lot of agencies, Mike and Eric Keiles started out small. Back in 2003, they started helping businesses use content marketing before inbound was even around.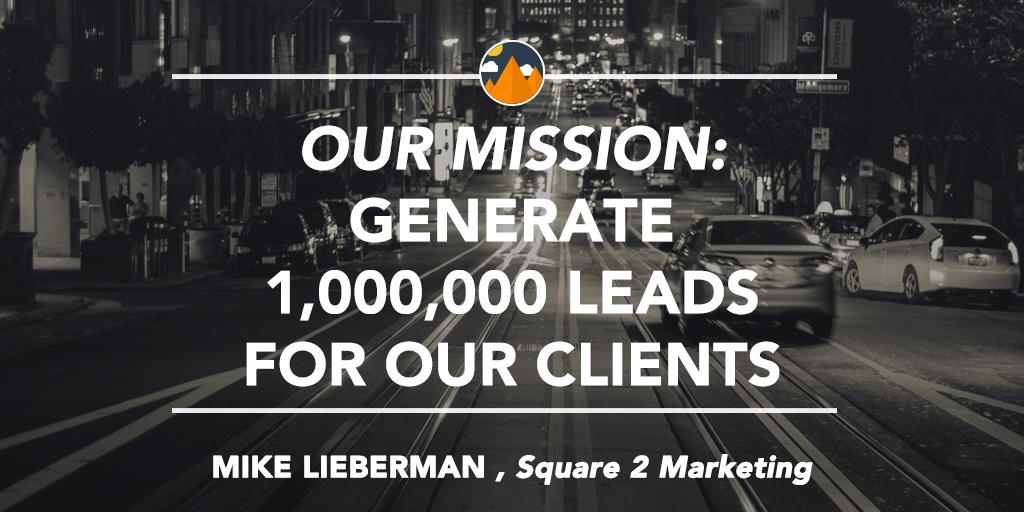 In 2009, they started partnering with HubSpot by first using it for their agency. Today, Square 2 is HubSpot's largest VAR and their first ever Diamond partner.
Yeah, They're Huge.
62 member team
$6 – $6.5 million in Projected 2015 Revenue
$100,000 in MRR generated for HubSpot
Goal: Become a $20 million inbound-only agency
Starting Out Small
They weren't always that big. When Mike and Eric started the agency it was Eric running sales and Mike running service. Each co-founder in the trenches doing the work necessary to grow the company.
As things grew and the agency gained traction, Mike began to work his way up the organizational chart. Starting from the bottom, they slowly started hiring new team members. They started with consultants, then strategists, then writers, then editors.
Build an Agency Structure that Makes Sense Financially and for Clients
With rapid agency growth, Mike and Eric knew that they needed to establish a structure that could continue to scale. After three or four internal models that didn't scale, they launched what Mike has called the hive structure.
The goal of the hive structure is to create a core team that can service all the needs for a client. When the hive can't take on any additional clients, you promote one of the consultants within the hive to go and start a new hive.
That consultant takes the clients they were managing and brings them to the new hive. As the client load grows, the team grows around them until it is time to break away and start an additional hive.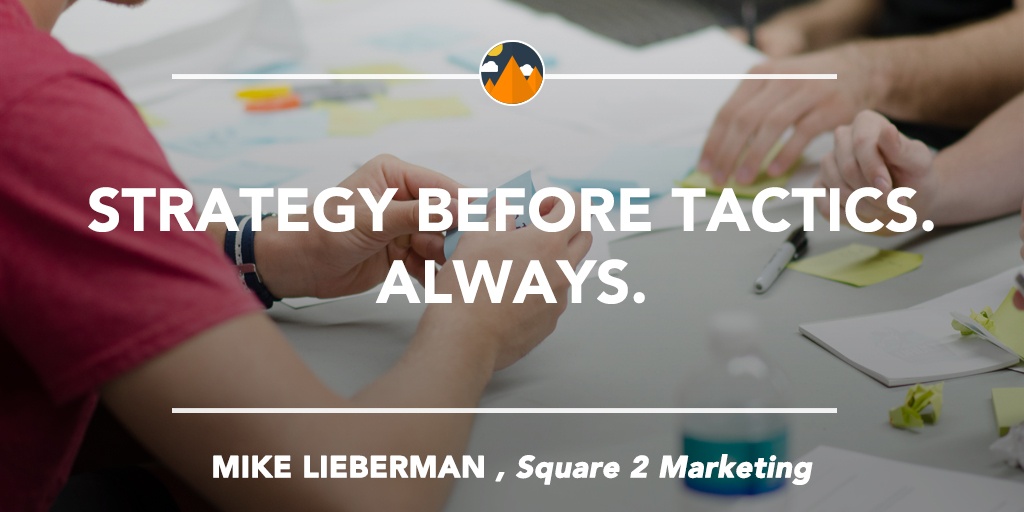 Bringing everything in house gives Mike and the team the control they need to make sure the client is best positioned to deliver leads.
It's important to constantly tweak internal processes to help your client services team get a faster pulse on the success of inbound throughout the engagement. This helps you:
Become more efficient in delivering the strategy
Become more efficient in delivering the foundation material they need to run inbound
Optimize the engagement more efficiently over time.
Practice What You Preach
Even today, Mike spends an hour or two every day writing for the Square 2 blog. You have to do inbound for yourself if you want to do inbound for clients. It is that simple and we hear this time and time again from guests on this podcast.
If you want to learn from other guests who place a high priority on doing inbound themselves, check out John Bonini, Mark Schaefer, John McTigue, Chris Handy, and George Thomas. Are you seeing the trend? The successful inbound agencies create content on a regular basis!
Agencies 2 Inbound
Mike is committed to sharing the success that Square 2 Marketing has experienced with other inbound marketing agencies. To Mike, the more successful inbound agencies are, the better. If we're all out there delivering great success to our clients, that elevates the entire market.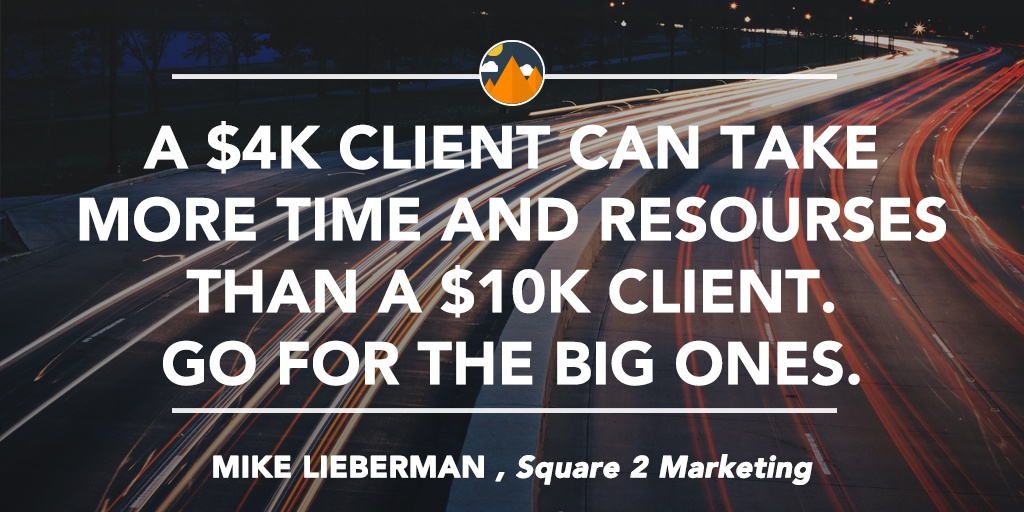 To help other agencies grow and learn from their success, Mike has started Agencies 2 Inbound. This is a coaching and consulting company. Currently they have two core offerings:
Cohort Sessions – Group coaching with 10-12 agency owners. Topical and AMA-style coaching sessions.
One-on-One Group Consulting – an hour or two once a month, one-on-one, where Mike digs deep with the agency owner.
You need to get comfortable pitching high ticket inbound retainers. What Mike and his team have found is that smaller retainers quite often take more work and attention from your team than the big ones. They need their hands held throughout the process and they're constantly nervous about how inbound will work for them.
Check Out Some of Mike's Recent Presentations:
Inbound 2014
HubSpot's EMEA Partner Day
Connect with Mike
mike@agencies2inbound.com