A Brand-Driven Approach to Inbound Agency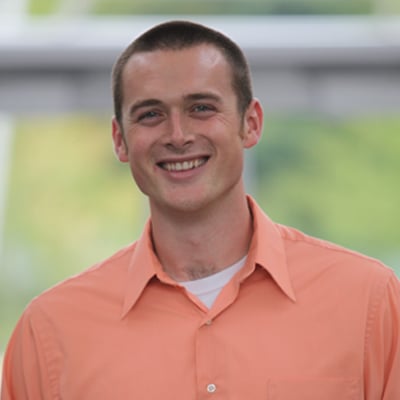 Andrew Dymski
I'm a Founder at ZenPilot where I help marketing agencies buy back time by developing the processes and systems they need to scale without reinventing the wheel for every client. I'm co-host of the
Agency Journey
podcast where each week we interview an agency owner, consultant, or author.
Tiffany Sauder has been president of Element Three, an Indianapolis-based marketing agency, for 10 years. For her first five years, the agency struggled to differentiate itself, but then Sauder took the bold step of becoming a HubSpot partner and leaning hard into inbound. "My team thought I was crazy," Sauder says.
Most agency leaders come from a creative background. Not Sauder. She has a finance degree, which gives her a unique, business-focused perspective. In this episode, Sauder discusses the importance of brand and shares her client on-boarding and employee on-boarding and organization processes.
She can be reached on LinkedIn or on Twitter.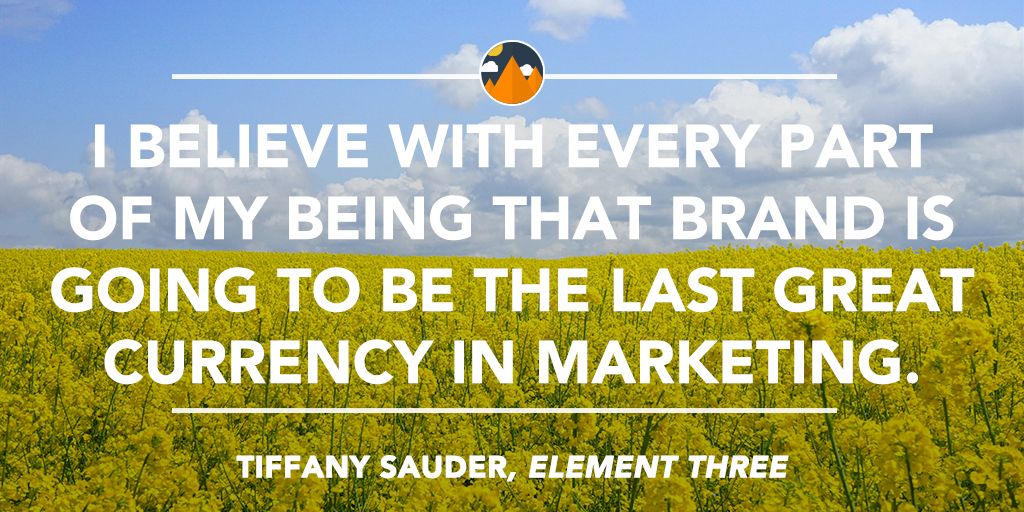 Branding
Product innovation is moving too fast for businesses to rely on out-innovating the competition to keep their sales numbers up.
Sauder hopes to maintain an equilibrium between brand storytelling and the more mathematical approach of inbound.
"We forget that the reason we do all of those things is to make sizable impacts in the way that people perceive brands and interact with them and to add enterprise value." -Sauder The agency should focus on the benefits to the client, not their own specialty (or, as Sauder puts it, using a "you get" lens rather than a "we have" lens).
One of Element Three's clients is Airstream travel trailers.
Sauder says that with Airstream, it's really not at all about the product. It's about helping people find adventure.
One of the agency's top goals should be to make sure that the company leaders understand their vision and are able to articulate it rather than thinking of themselves as a product company.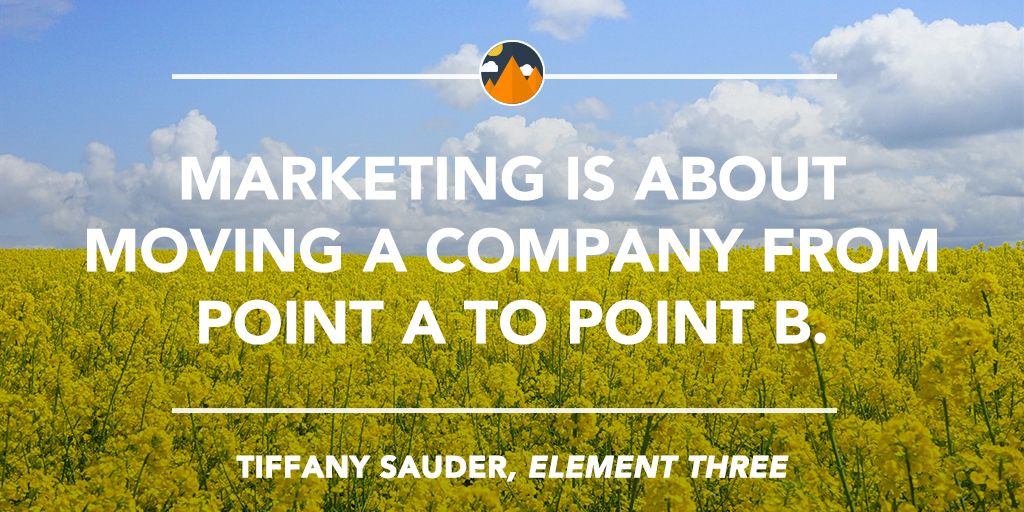 Client On-boarding
Show the client's executive team a link between where they want to go and what they're paying the agency to do. If you don't truly understand where the client wants to go, you could move them in the wrong direction.
Get an independent, unbiased view of the brand from the marketplace.
Talk to customers, go to trade shows, secret shop competitors.
Usually an eight-week process.
Begin making recommendations and testing messages in the marketplace.
Always ask the prospective client's leadership if they're open to being wrong. If they aren't, Element Three probably won't take them on.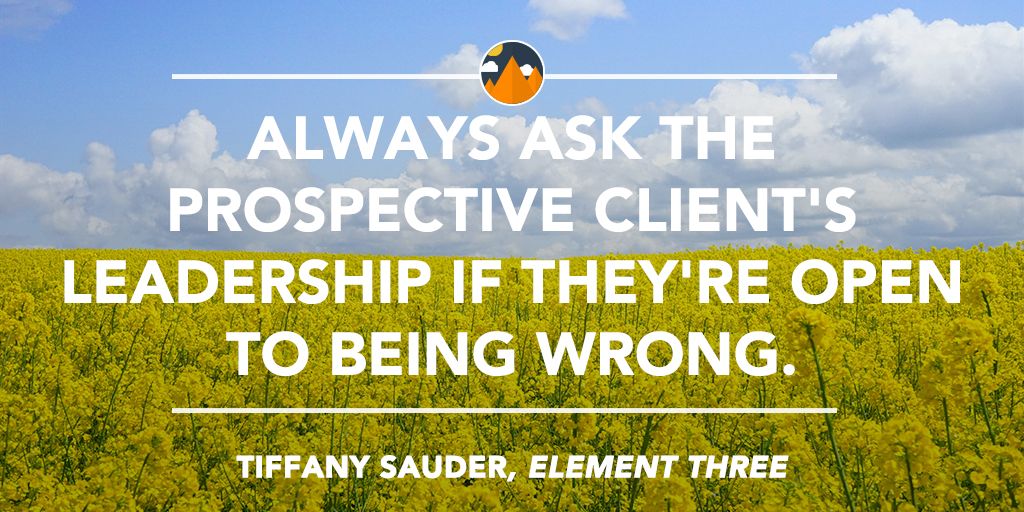 Employee Organization and On-boarding
Element Three employees a team of 45 people, all of whom work out of the agency's Indianapolis office.
Employees are organized into cross-disciplinary teams of five to nine people.
Each team handles two to five clients and has its own revenue, utilization, and contribution margin goals and its own P&L.
This team-based structure creates a performance-driven culture but only really works if your agency has relatively few large clients as opposed to a large number of small clients.
Employee on-boarding is focused around the agency's culture.
The agency defines its values clearly and measures each employee against those values in annual performance reviews.
Each new employee gets a mentor/buddy and a new employee box.
The box includes a key to the building, a water bottle, and a list of office lingo, including inside jokes and nicknames.
Sauder feels that cultural on-boarding is working well, but that the agency need to make more progress in functional on-boarding.