Learn the Best Practices from 2,700+ ClickUp Implementations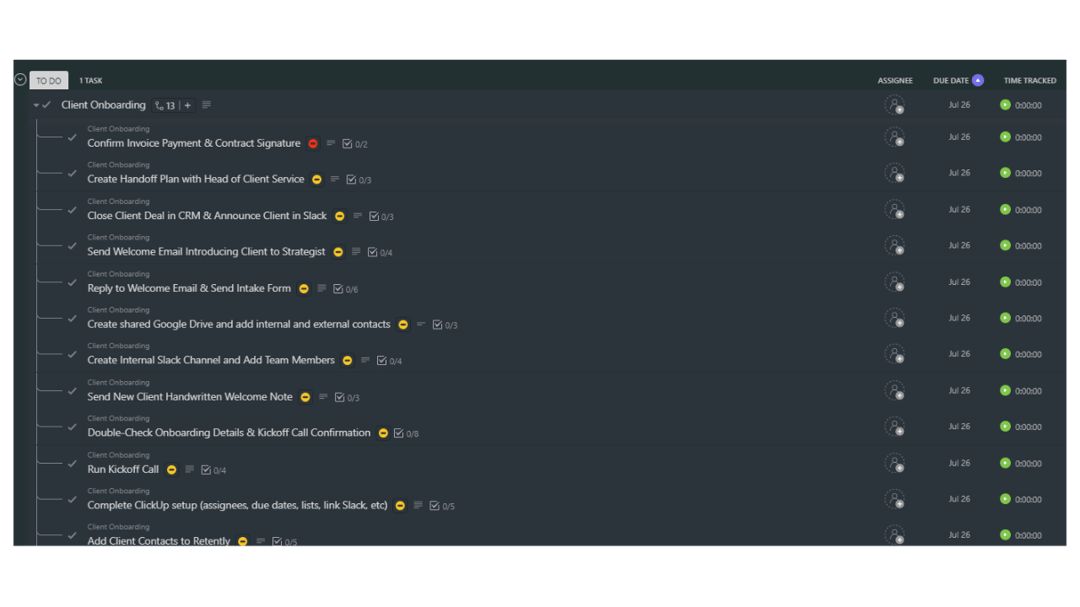 ClickUp templates are a power-up for your agency.
They're the key to truly making processes live where work gets done.
But it takes much time to build and get them structured just right.
That's why we've built an entire library of pre-built process templates in ClickUp, based on the best practices of 2,700+ agencies.
And today, you can access our pre-built Client Onboarding ClickUp template, 100% free. Just fill out the form on this page with your work email, and we'll send it right away!
Once you discover how much time and effort a template like this can save you, there's no going back 💪