Have you ever felt stuck with a long-time client?
Maybe you took them on when you started your agency, or when the sales pipeline was flowing slowly. At the time, things made sense, but now you find yourself with a huge contrast in your client portfolio.
You have clients that reflect who you are and where you want to be, but those older relationships seem to be sagging down your progress.
I don't think enough people are willing to openly to discuss the human struggle and agency pains behind transitioning a legacy client relationship. In some circumstances, legacy clients can sap your team of the energy needed to push forward, but it's always hard to have a conversation about things that need to change.
Before we dive into this topic, let's define a "legacy" client.
Defining a "Legacy" Client
A legacy client is any account you have where the work that you're doing for them is out of line with where you want to go as an agency, or is an account that you've simply outgrown.
It could be that account that got your agency kickstarted that you took on for not a whole lot of money and never seemed to bring them in alignment. Again, it could also be that client who you brought on when the sales pipeline was a bit stagnant and you absolutely needed to.
Another way to think about legacy clients is that they're time capsules—they are a perfect carbon copy of a stage in your journey, which could be two months ago or two years ago.
Reasons to Transition a Legacy Client Relationship (either changing the structure or concluding altogether)
Let's investigate why you should consider transitioning a legacy relationship.
The Time You're Putting in Significantly Outweighs What They're Paying
This one is simple—the time you're putting in isn't being properly compensated.
At times, you can feel like you have a debt to pay those who helped you get started, but the truth of the matter is you're a growing agency and you need to graduate from the mentality of "debt."
And sometimes your legacy clients don't even realize they're not in alignment with your current pricing structure for the value you bring to the table. Or as someone in our Inbound Agency Mastermind Group said perfectly:
"Sometimes they see you as you once were, and not as you are now."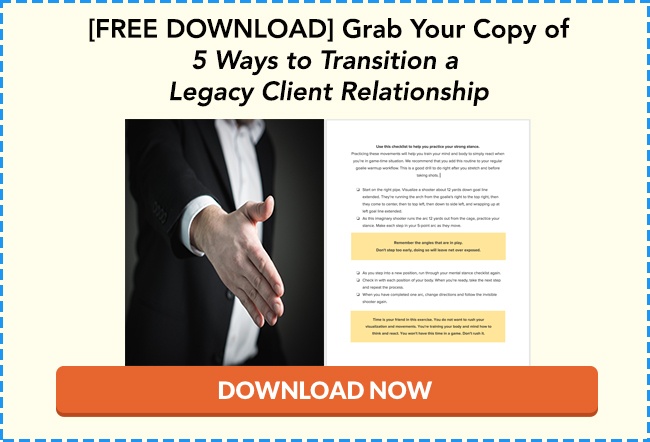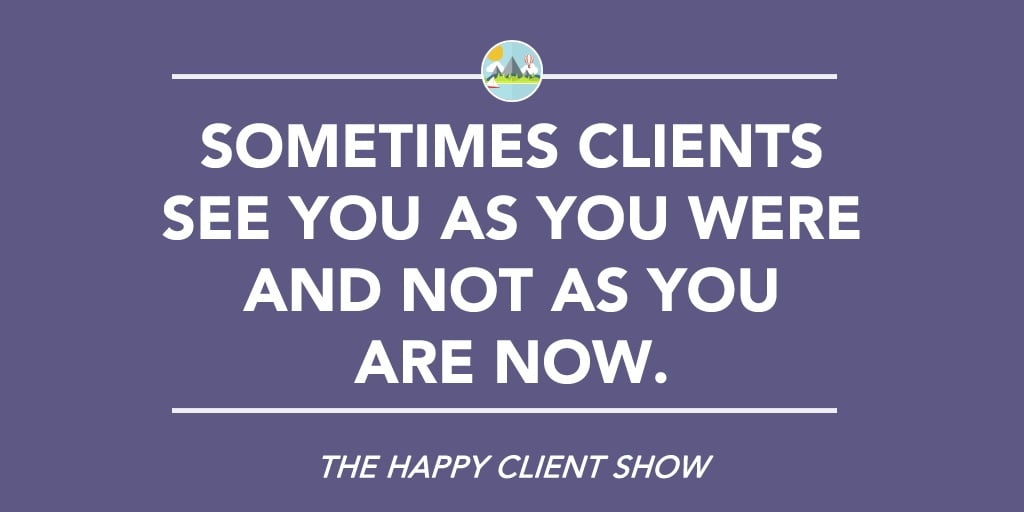 This isn't beneficial for anyone, especially as you're trying to grow your business. You need to change up the structure so that it makes sense for your team and where you want to go or else your agency may suffer.
The Client Demands More and More Work (without compensating you for it)
This is in the same vain as above, but a little different.
They are locked into a certain package (that exists from the past) and are getting services at their original rate, but then on top of this, they are demanding more and more work from you without proper compensation. The official phrase for this is scope creep.
Scope creep is extremely dangerous for the health of your work flow, especially if a client is already not paying you the going rate. This is absolute poison that causes team members to go home stressed or to leave your team altogether.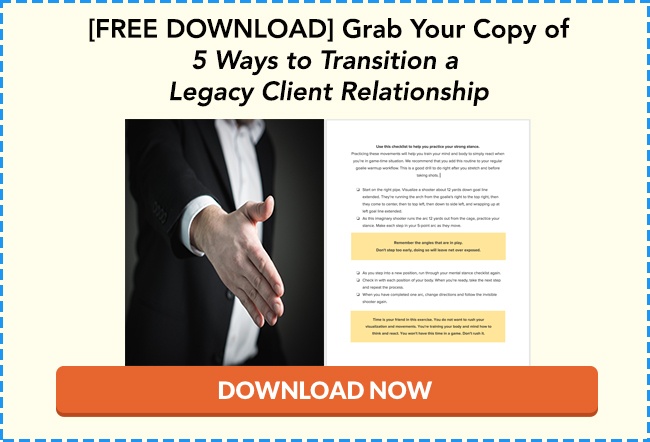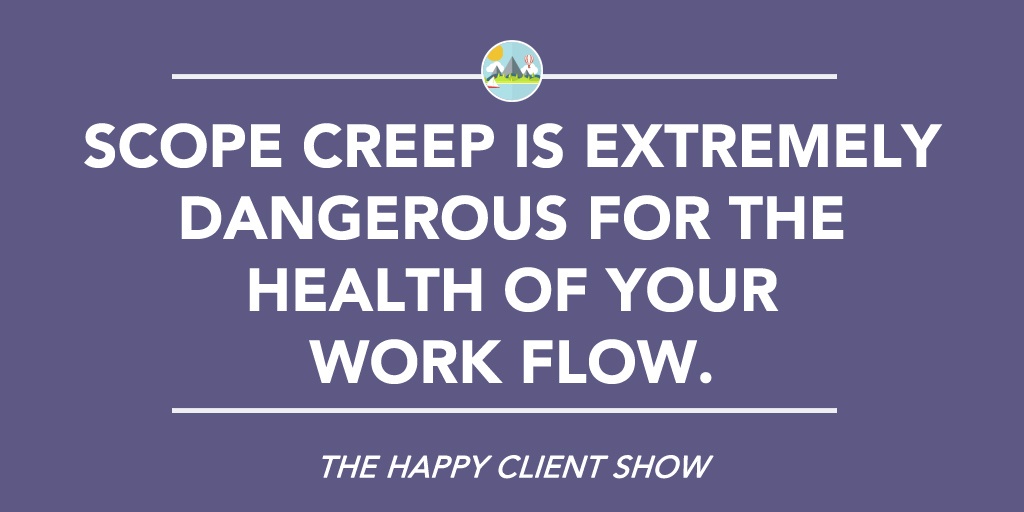 You've Just Moved Out of a Space
A little less extreme, but if you're sunsetting a service then sometimes it's time to transitioning clients. You're just moving out of that space.
Sometimes who you are now could be radically different than who you were. When you prune away those services as you grow, it's time to prune away those clients as well. Not just for your benefit, but for theirs as well. If you're not staying innovative and pushing for growth in those areas any longer, it's probably best to transition them to someone who is.
5 Ways to Transition a Legacy Client Relationship
All the above being said, let's talk about how you can transition a legacy client relationship.
Give Advanced Notice of a Price Increase
Make the decision to increase their pricing to the going rate, but don't be silly and smack them with it with short notice. If you're going to raise a price, give them a heads up six months in advance to give them time to make a business decision to move forward.
A member of our mastermind group reported that by giving six months notice, and following up three months later, he's been able to retain and successfully upsell 75% of legacy clients.
Hand off the Relationship to Someone Who Can Help
This comes in handy in two situations:
You're moving out of the space
You're looking to exit the relationship
The same notice strategy applies—give them six months notice and also be sure to let them know that you have a partner in mind for them. This is why it's important to start building connections with fellow agencies who can help us.
If you don't have a network of agencies already, here are a few ways to build it:
Get involved in local groups—HubSpot User Groups can be especially helpful
Spend some time on Inbound.org and start looking for influencers who you reasonate with
If you're a DoInbound customer, join our mastermind group
If you're going to transition the relationship to someone who can help, it's also important to take lead on facilitating communication between the two new sides.
Give the new agency the background on the relationship and services provided
Set up and mediate the first communication—preferably via phone or in-person if possible
Officially hand off the relationship on the end-date of your current relationship
Reevaluate the Scope of Work to Fit
In some cases, legacy clients aren't willing to increase the budget, but they still want to work with you and maybe you still would like to work with them.
If this is your case, it makes sense to reevaluate the scope of work you're providing. Tailor your serviceset to the budget that they want to stick with.
You can't be afraid to be honest and tell a client what's going on in your agency. Let them know that you can't keep maintaining the scope of work for the price, and be sure to let them know you'd still like to keep the relationship going, but that you have to switch things up.
If it's a one-sided relationship where you're no longer garnering any value then let them know. Any good business person will understand.
Again, give them proper notice! Don't smack them with it out of the blue.
A great way to do this is to say a few months in advance that things will be changing. Have courage—you can do this!
Give Them Two Weeks Notice
This is turning up the heat a little bit. I would save this option for abrasive and parasitic relationships.
If things are really looking bad for the relationship, and it gets to the point where you can't work with a client any longer, then give them two weeks notice that services will be concluding.
When you do this, don't try to hold back on resources. Give them what they've paid for and be sure to make a clean-cut transition from the relationship. Create an environment where they know where they can access anything they've paid for in the past. A helpful way to do this is to have a structure in place for client files in something like Drive or DropBox that can be shred with ease.
Always back yourself up with a letter of intent as well for documentation sake. I wouldn't lead with an out-of-blue letter of intent, but would rather use it as a formal follow up to a conversation you have announcing the transition.
Fire Them Immediately
This is by far the most extreme out of all the options we've discussed. For most cases, ways one through three are probably what will work best. This is a last resort, but it must be considered.
Sometimes it's just time to fire a client. Just because they're a legacy client doesn't give them any special powers of you and your team.
If there is behavior that is simply unacceptable then you have the strength and the courage to fire them. It might be a little hectic, but protect your team and your agency and pull the cord.
Here are some times to insta-fire: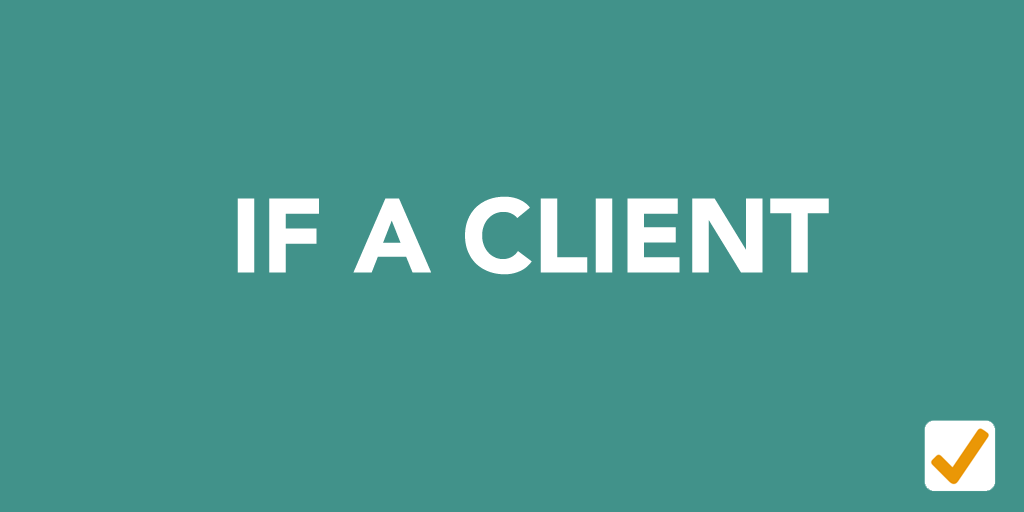 Bottom Line
Just because they're a legacy client, doesn't mean that nothing has to change.
Agency pruning is part of every agency's life cycle, and that's OK. That's why it's so important to have a sales system and a way of attracting the clients. Do it so you're not captive to your legacy clients forever.