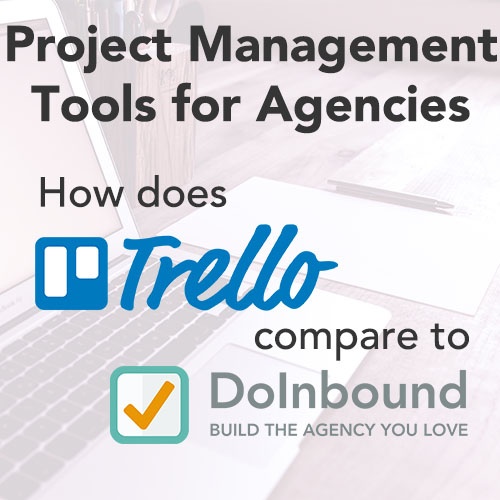 Trello is one of the most popular project management tools for agencies is. Trello uses boards and has focused on making this core feature as intuitive and easy to use as possible.
DoInbound is a project management platform designed by an agency for agencies.
SEPTEMBER 2018 UPDATE: We've rebranded DoInbound as ZenPilot and are no longer accepting new customers for the DoInbound software. Helping agencies with project management is still an integral piece of our mission and offering and you can learn more about our transition in this blog post and podcast episode.
Trello and DoInbound approach project management in different ways.
Here's what Trello does really well:
Visualize Project Progress
With Trello's board approach, it's easy to check in and see the progress you're making at any time. Depending on how you have your workflow set up, it can provide you and your team a perfect snapshot of where each project is in production and give you the insights you're looking for. You don't have to do extra digging around or running reports since it's all there in front of you.
Easy to Get Started and Use
Trello is very easy to understand and get started working on right away. You can be up and run and place your systems and processes on cards within a short period. It's ease of use is a big plus for agencies who want to have their teams working on the platform as well.
Here's how DoInbound is different:
A Proven Framework for Processes
When you get into Trello, what you have is a blank canvas to work from. You need to organize the platform for your agency. For some agencies, this is easy getting all the processes in their mind onto a platform. They're able to break up projects and deliverables into easy to follow pieces and keep their whole team on the same page.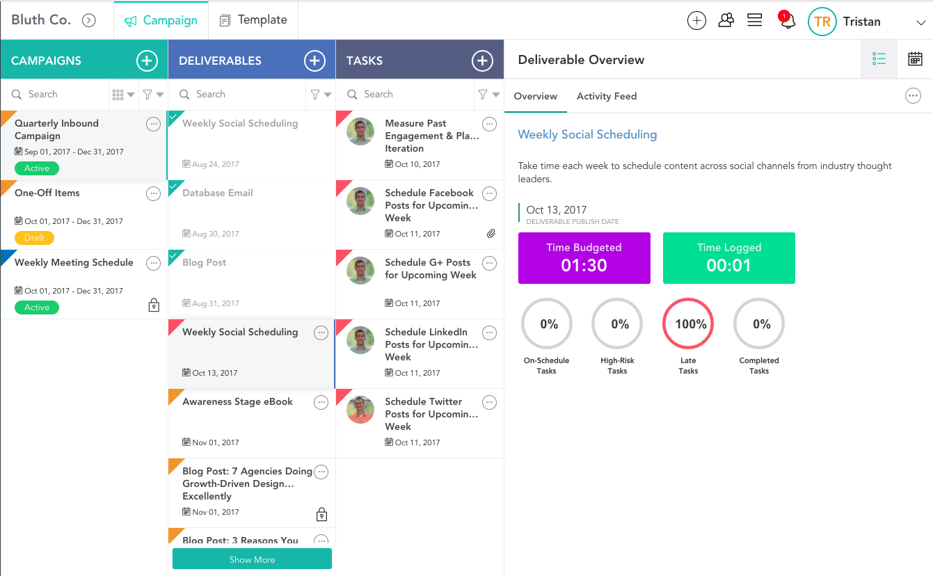 However, for some agencies, they need more of a framework. We've talked to a lot of agency owners over the years who know that they need processes and documentation but have a hard time getting it organized and set up in one place. It's never entirely where it needs to be, and in the confusion of implementation, a lot of agency owners give up on their project management platform.
That's why DoInbound is built with the proven Campaign - Deliverable - Task framework that is designed to help agencies consistenly deliver results and scale their business.
High-Level Dashboard View
Most agency owners like having a dashboard to get a snapshot view of their entire business at any given time to see what's behind, on-time, or potential problems that need to be addressed with clients.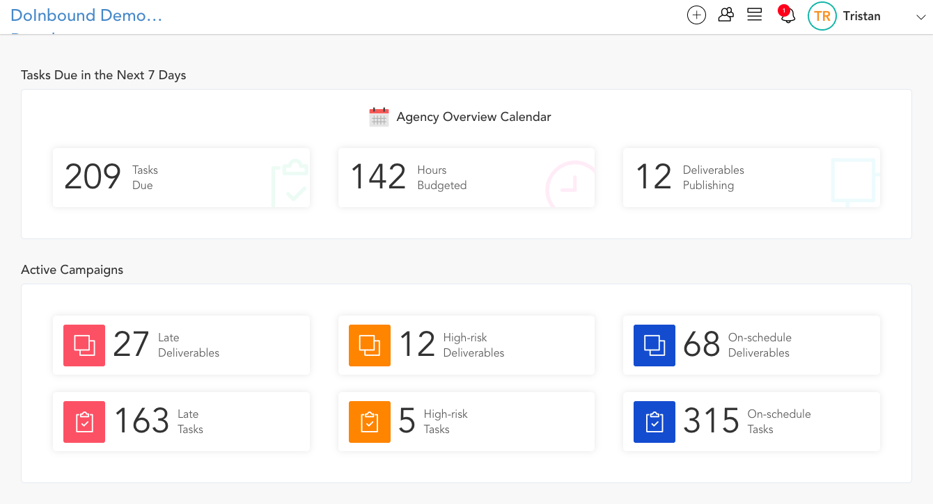 Template Builder
Running off a template means just copying another board. It doesn't allow you to scale your project scheduling in the templates.
With no central location to house templates and just copying, if you ever go back and change up fundamental pieces for how you deliver a service, you'll have the issue of having to re-work all of it across clients instead of being able to update the process in one central location and pushing it out.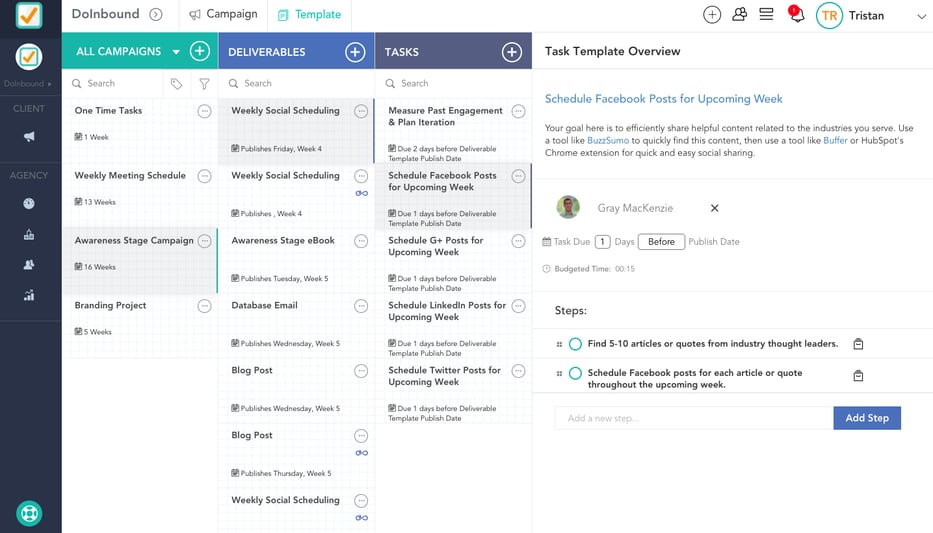 A template builder ensures that across the baord your delivering the best results while saving time.
Time Tracking
No native time tracking on cards + no opportunity to set a budgeted time for how long it should take to complete a task.
For agency owners dedicated to efficiency and ensuring that they're business is profitable, time tracking is a must. It provides that piece of the puzzle to tie the season worked to the profit created in your business.
Personal On-Boarding
Each new DoInbound customer gets two free on-boarding sessions to help them get set up on the platform and coaching on documenting processes, organizing them in DoInbound, and making their agency scalable, so they get the most out of the platform.
Client Reporting
Create custom reports for clients so they can see the work being done for their business.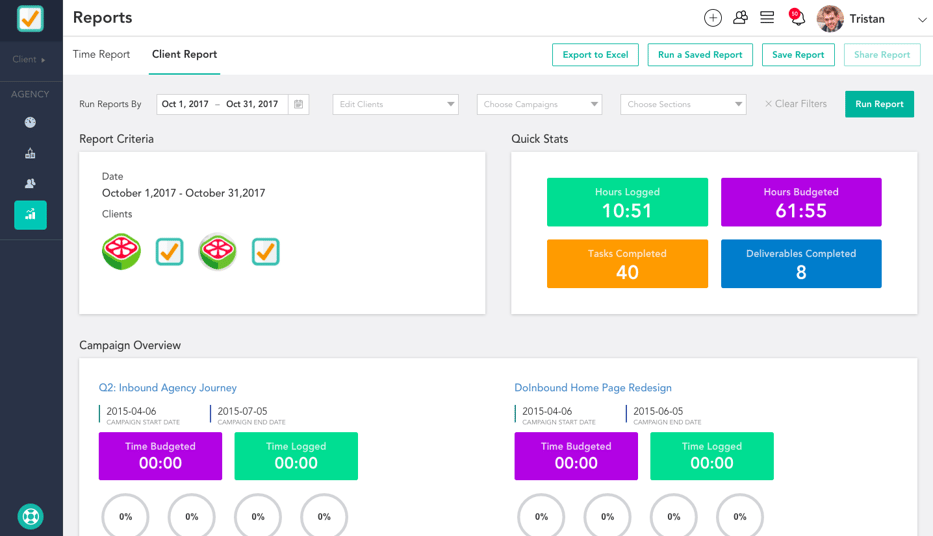 This report will help demonstrate to your clients with data the amount of activity on their account, so you don't have to answer what you've done for them in the past month.
Want to Check out DoInbound?
Take a free on-demand demo of DoInbound or sign up for a personal demo where we'll walk through how to accurately implement it in your business.