Our Inbound Agency Mastermind Group—DoInbound Happy Hour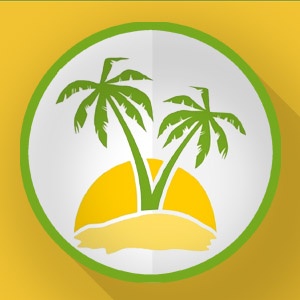 Most people may just relate mastermind groups with modern day internet entrepreneurs, but in fact the concept was first coined by Napolean Hill over 75 years ago.
He realized that successful people don't achieve greatness alone. They go out, adventure, experience, make mistakes, and rinse and repeat. Throughout the madness, they also seek insight from colleagues, friends, and diverse perspectives and gain a competitive edge that continues to propel them forward.
He took this "accidental" occurrence and furthered it into a formal idea—one where people not only heard about it, but took and actively transformed it into organized groups.
What Mastermind Groups Are All About
A mastermind is designed for a group of people to come together to share their experiences, talents and philosophies in a collective intelligence in order to help each other conquer challenges and grow.
"A friendly alliance with one or more persons who will encourage one to follow through with both plan and purpose," said Hill.
The power of the mastermind is collective intelligence. It's incredible what we can learn from others either going through the same situations and challenges, who are just past them, or are far beyond them with a weathered toughness about the subject. In open dialogue and sharing, we can gain transformative wisdom.
Our Inbound Agency Mastermind
At DoInbound, we're all about helping inbound agencies build, bolster, and propel their organizations forward. It's our mission and what gets us up in the morning.
In addition to helping agencies develop and better manage the processes driving their day-to-day operations, we have also launched a mastermind group designed at harnessing the experience and talents of our team and our customers to launch agencies forward.
An Overview of the DoInbound Happy Hour
It's Not Stuffy
Our goal for this our inbound agency mastermind is not something high-pressure, stagnant, and extremely formal—heck, it seems we get enough of that in our day to day as is!
Our group is unplugged, friendly, and cool. Andrew—co-founder of GuavaBox and DoInbound—and I will be relaxed, and we might even have a beer at hand at times.
This is a collaboration—not a presentation. Together, we will organize our knowledge and create a virtual encyclopedia from which everyone can draw information from.
It's Not Limited By Location
Nowadays, destination is no longer a restraint. This will allow us to bring together a group of unique agencies, across specialties and across the world, together to get diverse perspectives and expertises in one "room" to enhance the benefit of everyone.
It'll Be Consistently Reoccurring
We'll be hosting the DoInbound Hapy Hour once a month.
What Topics Our Mastermind Will Tackle
Client Relationships
The goal for every agency is to cultivate client relationships that deliver delight—unfortunately, however, we don't always accomplish this. In our group, we will discuss strategies to make clients happy, confident, and how you can protect your team in the process. Questions we'll dive into:
What's going wrong in this relationship?
How can I improve my client relationships?
My client is scope creeping—what should I do?
What client on-boarding processes should I put in place?
Agency Servicing and Specialties
Determining your service set and where you specialize as an agency is vital to moving forward. Without it, you may find yourself running in too many different directions. With a focused skill set, you can harness your offering to prospective and current clients.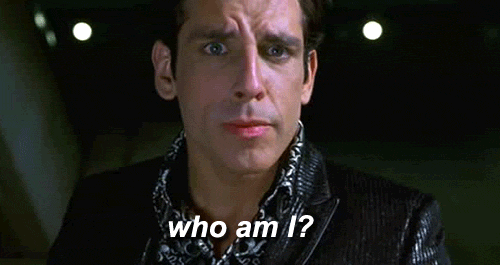 Growing Your Agency
This is a topic that keeps us all up at night. Questions we'll discuss:
How can I position my agency for growth?
How do I maintain growth?
How do I leverage my current relationships for agency growth?
Agency Culture and Productivity
Culture is the driving force behind any agency. Whether you intentionally shape it or not, it will still manifest itself. Questions we'll discuss:
How can I better define roles in my agency?
How can I better on-board my new team members?
What processes do I need in place for productivity?
Marketing Your Agency
We do inbound, but sometimes we don't do inbound for ourselves. It's important to develop and implement compelling campaigns that get leads coming to our door. Questions we'll discuss:
How can I select a vertical to target?
I target (insert industry here), how can I better reach them?
What role should I play in my local community?
How do I fit marketing into my busy agency schedule?
DoInbound
Have questions about DoInbound? We'll be happy to tackle them to help you optimize your usage.
Who the DoInbound Happy Hour is For
Currently the DoInbound Happy Hour is only open to DoInbound customers.
That's not to say that we won't open it in the future though.
How DoInbound Customers Can Maximize the Happy Hour Experience
Again, this is a collaboration—not a presentation. To make the most of Happy Hour, come with your current concerns.
Struggling with something? Share it.
Questions on client relationships? Let's chat.
Looking to grow, but don't know how? Let's discuss how you can move towards your goals.
As you go through your week, write down what you're experiencing as it's fresh in your mind and bring it to the table.
Want to Join Us?
If you're a customer, look for our emails with more details.
If you'd like to join us, and aren't currently a customer, request an invitation to DoInbound.
Have you read the Agency Freedom Manifesto?
It's time to build an agency that serves you, not vice versa.
Read the manifesto and start your journey to freedom.
Read the Manifesto