We Were a "Digital Yes Man"
Just Saying "YES WE CAN!" to a Client Does
NOT

Serve Them

I left my family on the ski slope when I saw the phone call of a lifetime come through.

"When we land this WHALE, our agency is going to take off…!"

(This was exactly my thought when I saw the call I had been anxiously waiting for.)

I had no idea at the time that taking that call was the near-demise of our entire business, and putting a wedge between me and my family.
---
Mistake #1: I left my family on the ski slopes to take the sales call.
It was New Year's weekend.
We were meant to be getting some much needed "off the grid" time as a family.
But something came up. We had a big fish on the line.
After 2.5 years of grinding in the agency trenches, we finally felt like things were coming together.
The family was used to me being away.
"Sweat equity" you know.
Work hard to build it now and it will pay off later.
That is what I kept telling her.
But things were finally beginning to turn around.
There was light at the end of the tunnel.
This guy was primed. From his form submission, he was itching to get started.
I settled into a corner booth at this sleepy little ski town coffee shop.
---
Mistake #2: I took his money.
On the call I couldn't stop my foot tapping.
All the nervous energy of pure excitement needed to get out.
An uncontrollable grin grew across my face as I listened to him talk.
Everything I said, every tactic I shared, he ate up with a spoon.
He said yes to everything we recommended.
This was our biggest sale of all time.
He wanted the works and he wanted it right away!
We felt like we were on top of the world.
But what we didn't realize is that we were sitting on top of a smoldering powder keg that was about to explode.
---
Mistake #3: I gave him the keys to the car and sat in the back seat.
We launched into each element of the plan at the same time.
We were creating a brand new website, building a marketing strategy for three personas,
6 in-depth eBooks, and we were writing 12 blogs posts per month.
Things started off strong. The onboarding calls were great.
But then, slowly, the wheels started falling off the bus.
First, he didn't like the quality of any of the blog content. Then he had issues with the web page designs.
We were learning the industry on the fly.
Then he came back from a Gary Vee speech with a whole new list of deliverables he wanted created...which we did.
Then he went dark.
Deadlines started passing because he didn't have the time to review things.
Then he fired us.
On the "goodbye call", he completely chewed me out.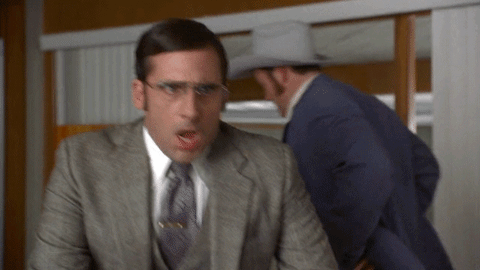 When the smoke cleared, we barely launched the website and only a portion of the content we created ever made it live.
What had started as the most promising engagement ever turned out to be one of the most stressful experiences of our business lives
Now, we lost the revenue..
...which I needed to pay my team - let alone pay myself.
We were scrambling for new clients to fill his place and make up for the lost revenue.
My team's morale took a major hit.
I felt like a complete failure to them..
(and myself.)
I began doubting myself.
Most importantly, I lost sense of my true purpose for starting my agency.
The agency was meant to provide a life of freedom for me and my family.
And for this pile of crap...
What we learned looking back was that even with this "dream client" things were destined to fail from the beginning.
Three monumental shifts came out of this experience that changed the course of our thinking forever.
I'll dig into those shifts on the next page.